Prep Sports Report
The end of last week saw the Girls U10B team play in a Hockey festival at Exeter School where all the girls were mixed up with the other schools into different teams. There was a lot of sportsmanship and they all had a great afternoon playing lots of hockey. On Monday the U9 and U8 boys and girls enjoyed their final matches of the season against King's Hall. The girls had a fantastic afternoon of hockey and showed a huge improvement in their use of space within game play. The teams were very evenly matched with all sides showing some excellent phases of attacking play. The U9 boys played some fluid Rugby and looked confident with the ball in hand whilst the U8's played together as a group for the first time and showed a lot of promise for the future.
The boys matches on Wednesday were unfortunately called off but the girls had a good set of fixtures against Leweston. The U11's were dominant for much of their match and it was only some excellent goalkeeping by the opposition 'keeper that kept the game tight. The U11B's played impressively and controlled the game, moving the ball wide to set up good goal scoring opportunities. The U10A's had a very strong game though struggled a little in front of goal whilst the U10B's played very well as a team with the girls working hard in attack and defence.
Don't forget to visit our Flickr account to view all our photos from the matches.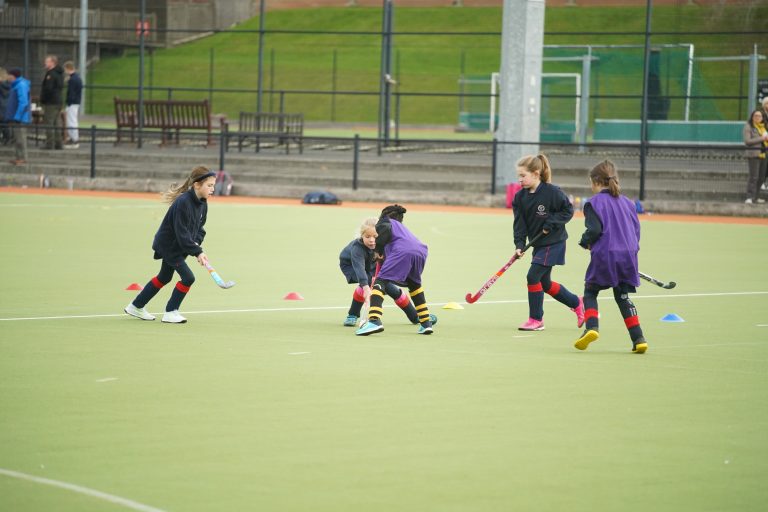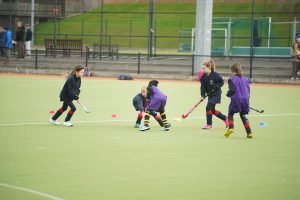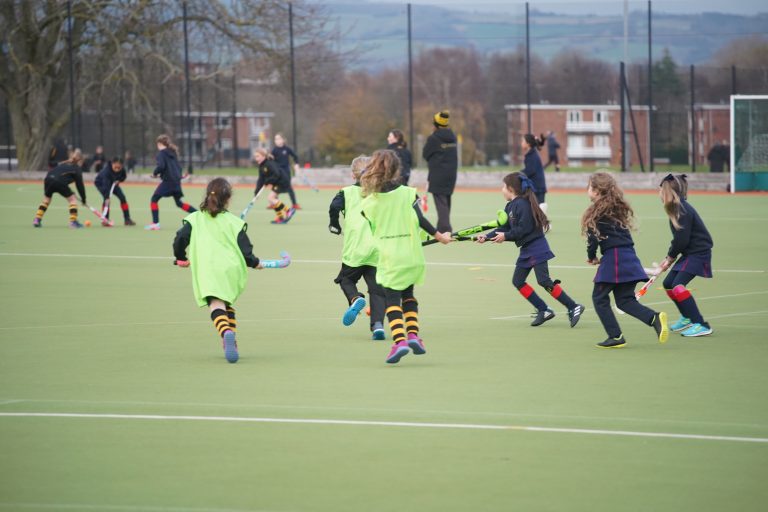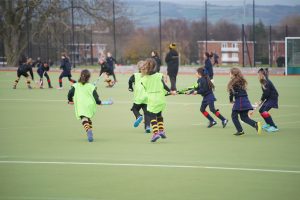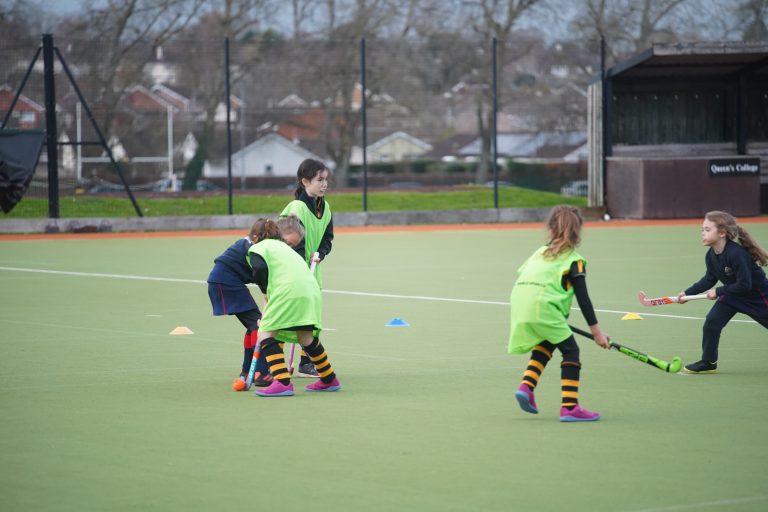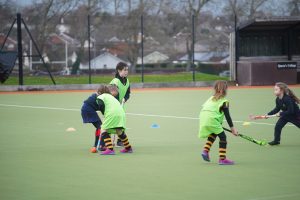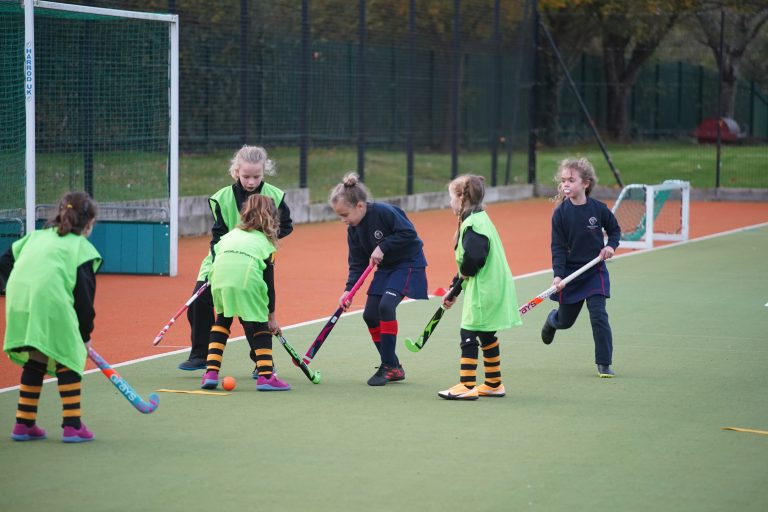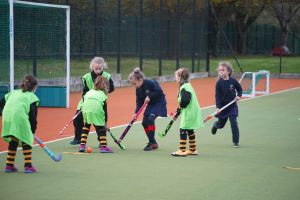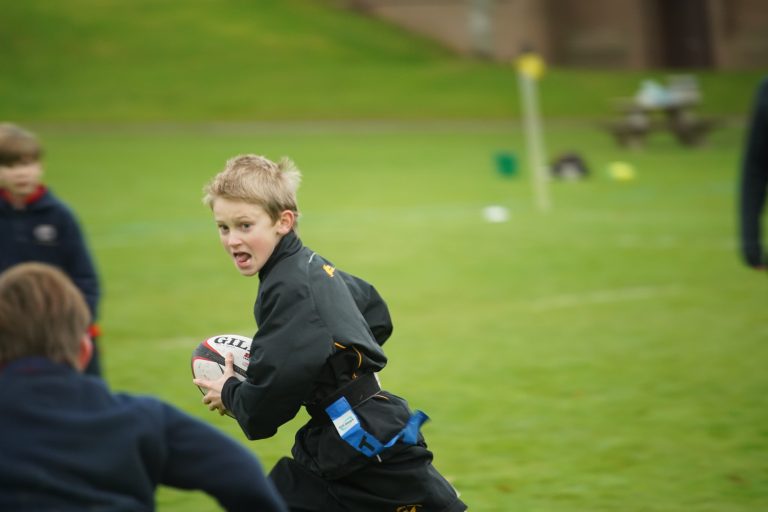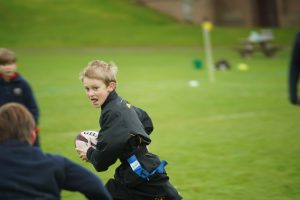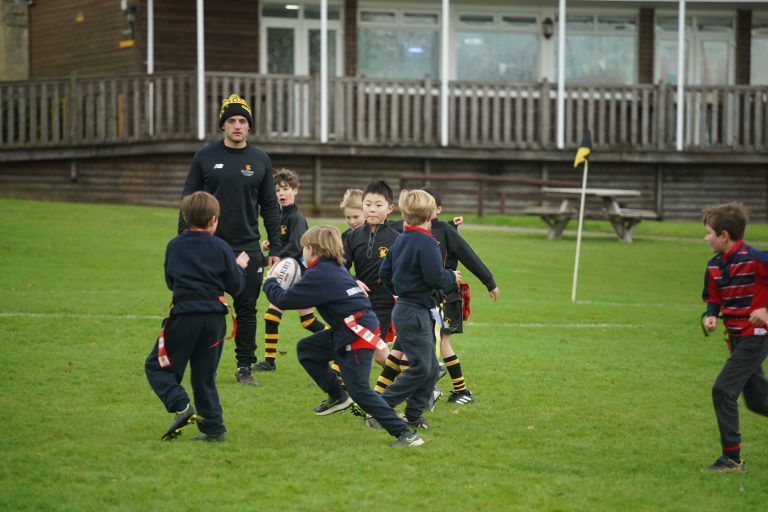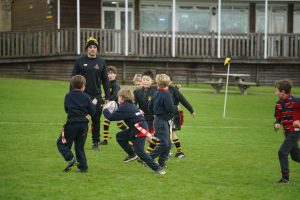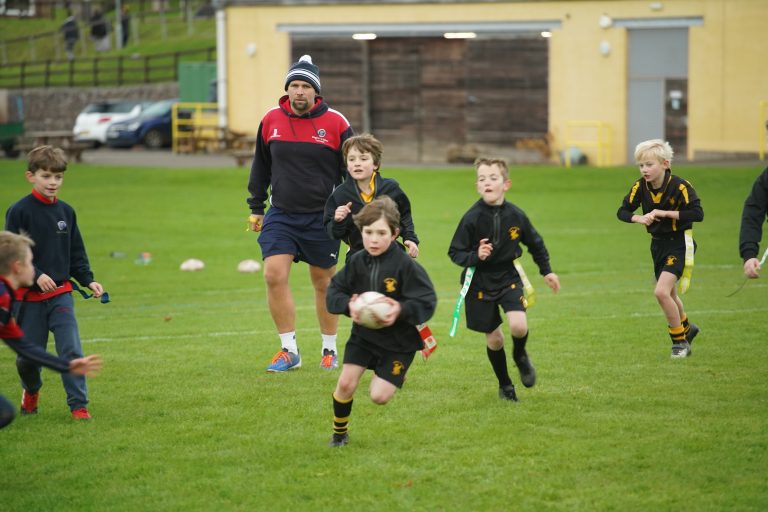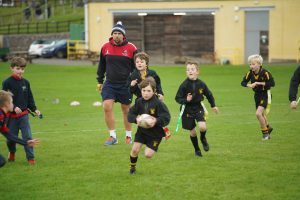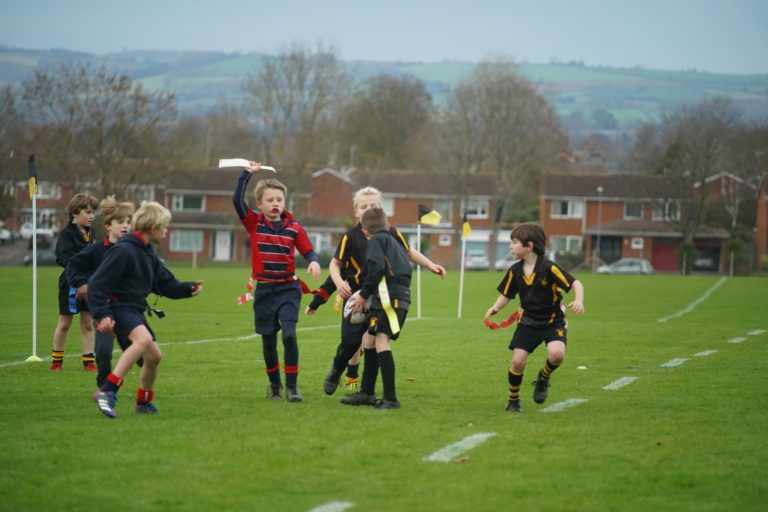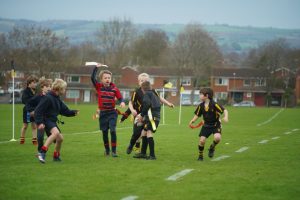 Senior Sports Report
Rugby
Out on the rugby pitches, the U12 boys competed well against Monkton Combe and when they looked to play with control and patience then they caused the opposition a lot of problems. Marcos Chico Erchilla had an outstanding game in both attack and defence and Sam Zamorrodian made some very strong runs. In the other junior games, the U13's played really well against Monkton Combe with a number of outstanding individual performances. Queen's were excellent in the contact area and won most of the rucks.
The U14's competed in a very even, hard fought game. Queen's scored first for the first time this season, showing great progression. The Queen's forward line was outstanding.
The mighty U15 side travelled down to Sidcot, and continued to show that they are improving every week. Queen's started quickly, taking the lead through Casper Reeves in the opening seconds and backed this up with Scorfield Chan getting Queen's second. Sidcot had a spirited response making some great progress with the ball going forward and scoring to make the game within one score, but Ollie Smith and Adam Ducros-Bourdens scored at the death to seal the game.
In the seniors, the U16's won a thrilling game against Sidcot. They were 19 – 5 down at half time and came back to win 27-19. Tycho Simmonds was very influential in the final quarter. However, it was very much a team effort that one us the game in the end.
Queen's 1st XV displayed a spirited performance coming up against some quality opposition proved to be a tough day at the office. Max Johnson, Simon Sage and Daryl Sigobodhla were standout performers and battled hard to the end.
Hockey
The girls hockey had a block fixture Vs Sherborne school this weekend which was filled with good performances from every squad. The 1st team came out on top with a 5-1 victory, with a great team performance and some stunning individual performances including 2 goals for Pippa Drummond and a hat-rick for Freya Raybould. This was followed by the other home fixture for the 2nd team who completed a spirited strong performance, handling possession well and creating opportunities. Natasha Seton making several saves in her debut match to keep Sherborne at bay. Sherborne were clinical with other opportunities to return home with a win.
The U15A's and U14A's both lost 4-2 in some highly competitive matches with both sides having several chances on a blustery day. The U14B's also had a fixture in which Natasha Ncube had a brilliant attacking and defensive display, but player of the match went to Sara-Li Popescu for her multiple 1-1 saves throughout.
In the midweek fixtures the U13's and U12's played against Kings Hall, with some standout performances from Bahiya Hussein and Mia Aydon-Benz in some very evenly matched fixtures. Next weekend's fixture is against King's School Bruton.
Basketball
What an encounter, what a match!! The basketball squad played Blundell's and delivered their best performance of the season. Michael Yip & Schofield Chan, were resolute in defence. Bob Chan, marshalled the team very positively. Jackie Yip ran himself to a standstill with Jack Li and Chas Cheung giving 110% when they got on court. Alex Imaz recovered rebounded balls and showed very good fitness as he did so. Blundell's couldn't settle into any useful rhythm. Scoring contributions came from all 5 of the Queens 'starting 5', and we finally drew to within 3 points in the 3rd quarter. An exceptional 4th quarter followed, with Queens pressing home their advantage at every opportunity. With less than 30 seconds remaining in the match Queens got into the lead, and took control of the ball seeing out the clock and WINNING this epic encounter 57 – 55!
Don't forget to visit our Flickr account to view all our photos from the matches.