Prep Sports Report
Last Saturday morning Exeter School visited to play the U10A and U11A boys' hockey teams. The U10s battled hard and improved as the match went on but struggled to convert their chances in front of goal. A weakened U11 team took on Exeter and showed great character in battling throughout the match. Unfortunately matches on Wednesday were cancelled.
A small group of Prep children travelled across to King's College for a Primary Schools' Cross-Country Meet on Monday. All ran extremely well with Jayden putting in a very strong performance to come 4th. The Year 3 and Year 4 children were particularly impressive.
Netball matches were against Wellington and the U10 girls worked hard together in attack and had some really good phases of play with accurate shooting. They worked well in defence though now need to work on their 1:1 marking. It was a similar story for the U11 teams with some encouraging passages of play. It's good to see that the girls are beginning to put into practice skills and team plays that have been focused on in practice sessions.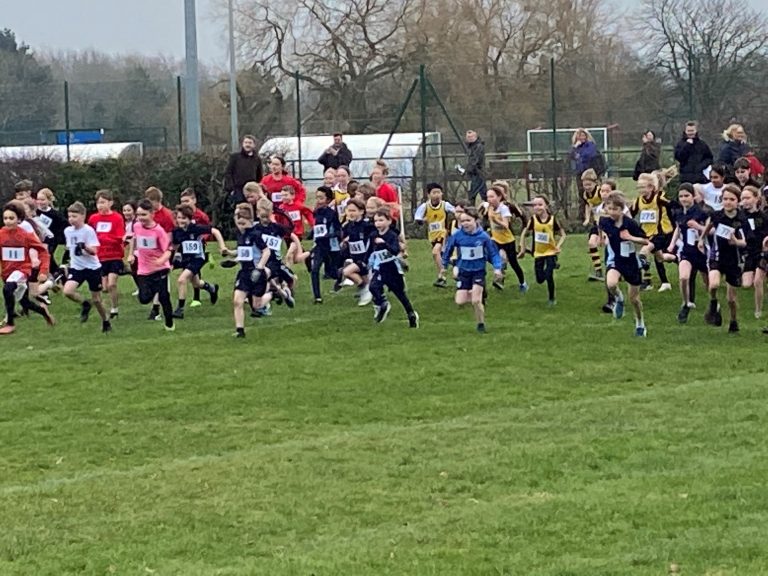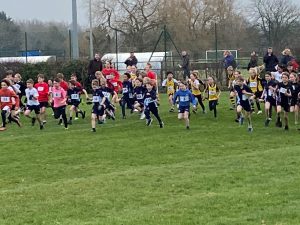 Senior Sports Report
BAKSETBALL MATCH REPORT:
1st Team v West Buckland – On Friday the Queens squad was decimated by the effects of C19. A young and inexperienced team came together magnificently and played an organised and committed match against W. Buckland – who are Basketball league finalists! A shortened game of only 2 quarters saw the visitors narrowly ahead by only 17 – 15. Outstanding scoring from Alex Imaz, and Jackie Yip, were features and Michael Yip and Andreas Chico showed boundless energy, which kept the ball going forward. In the 2nd quarter, Queens tried as hard as they were able, and only the narrowest of miss-steps, leading to intercepted passes or turn over ball kept us off the scoring board. The final score was 33 -22 to W. Buckland, but an enjoyable game was had.
HOCKEY MATCH REPORTS:
1st Team v Colstons -A much improved Queen's performances led them to a 1-1 draw with Colstons. Some great possession hockey was played exposing Colstons in the centre of the pitch after collapsing the space elsewhere. A barrage of short corners were had that could have led Queen's to their first win of the season, if the ball hadn't been shot just wide on several occasions.
2nd Team v Colstons -In a well contested game, the only thing missing from the Queen's performance was a goal. Louis Reynolds led the line well at the back, and provided a good base for attacks. Jacob Coore was a powerhouse in midfield with several driving runs. Monty Bult was calm and composed in the middle and Will Barnes worked tirelessly up front. A great team performance but ultimately a lack of goal scoring threat cost the team, and will be worked on on training!
U12A v Colstons -Very good contest. The Queen's boys played well as a team and Euan Thompson had an excellent game in goal. Oliver Lockington showed very good positional awareness at the back and distributed the ball well.
U13A v Colstons- The team worked their way into the game and at times, played some brilliant hockey in an end to end match. Oliver Messom did was brave in goal and made several good saves. Theo Hartland was industrious around the pitch and the real highlight was a sweeping move, starting with James Confrey driving up the wing, before finding Alex Burrough who calmly slotted the ball past the goalkeeper.
U13B v Colstons – A composite team of U12's and U13's had an enjoyable, end to end game. Tanguy Lefranc played with energy and Nayan Wasu showed some good touches when in midfield.
U14A v Colstons – The boys enjoyed another very competitive contest with Coltons school ending in another 3-3 draw. The boys played a very expansive game shifting the ball very quickly and moving up the pitch at an impressive pace, resulting in them dominating much of the game in the first half. Overall, another great step in the right direction from the boys. Well done!
U14B v Colstons – A great display of resistance from the Queen's U14B team this weekend, battlling hard until the end. Although they where against a top team, in the second half Adam Rendall rallied the boys together for a great performance and the team will learn much from this display of courage and effort.
U16A v Colstons -Queen's dominated for large chunks of the match, but lacked the goal scoring instinct required to take the win. Oliver Pitkin had a good first half but failed to link up with Jack Tregunna as he has done well so far this season. Ruben Khakhar had an excellent game in defence alongside Oscar Wade, and Joel Savage made a number of crucial saves. In the end, it was a closely fought defeat, but a much improved performance.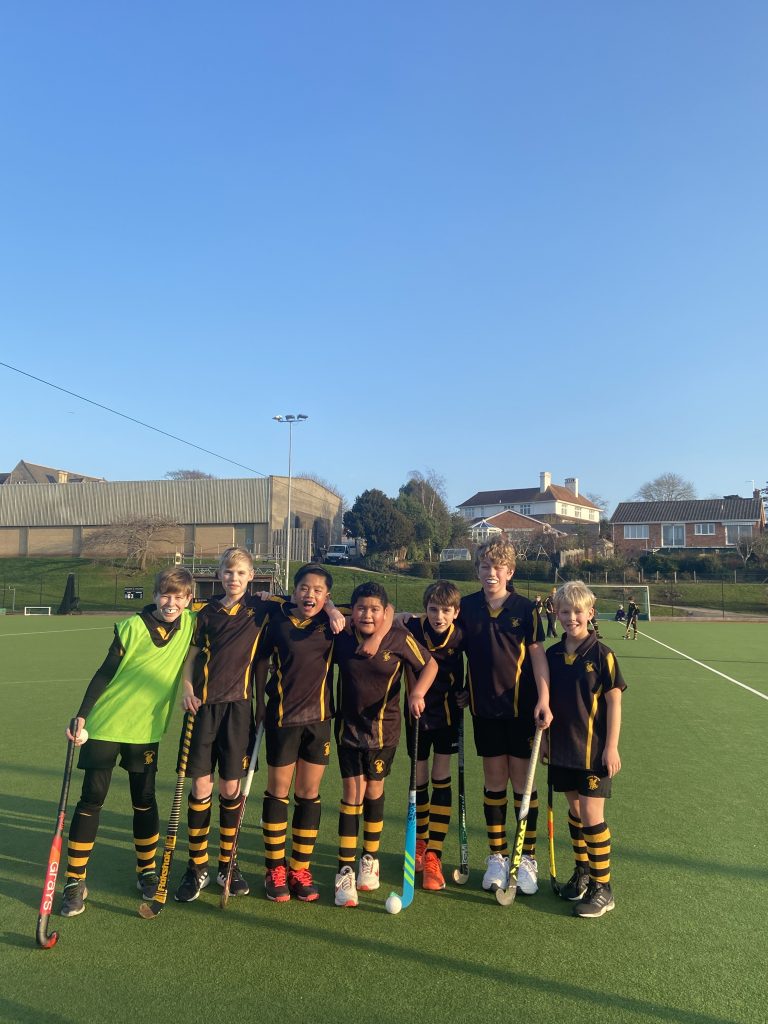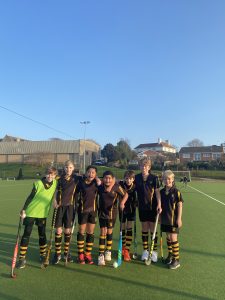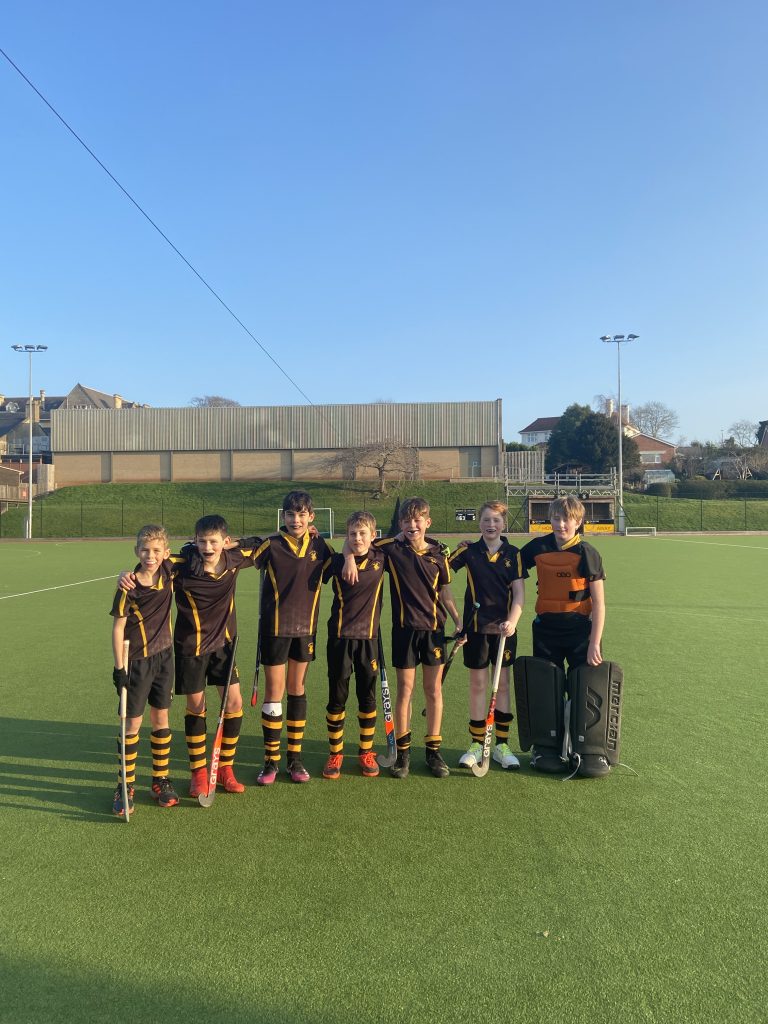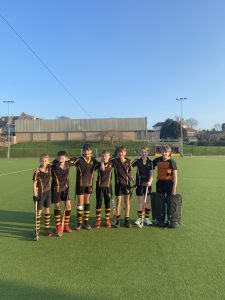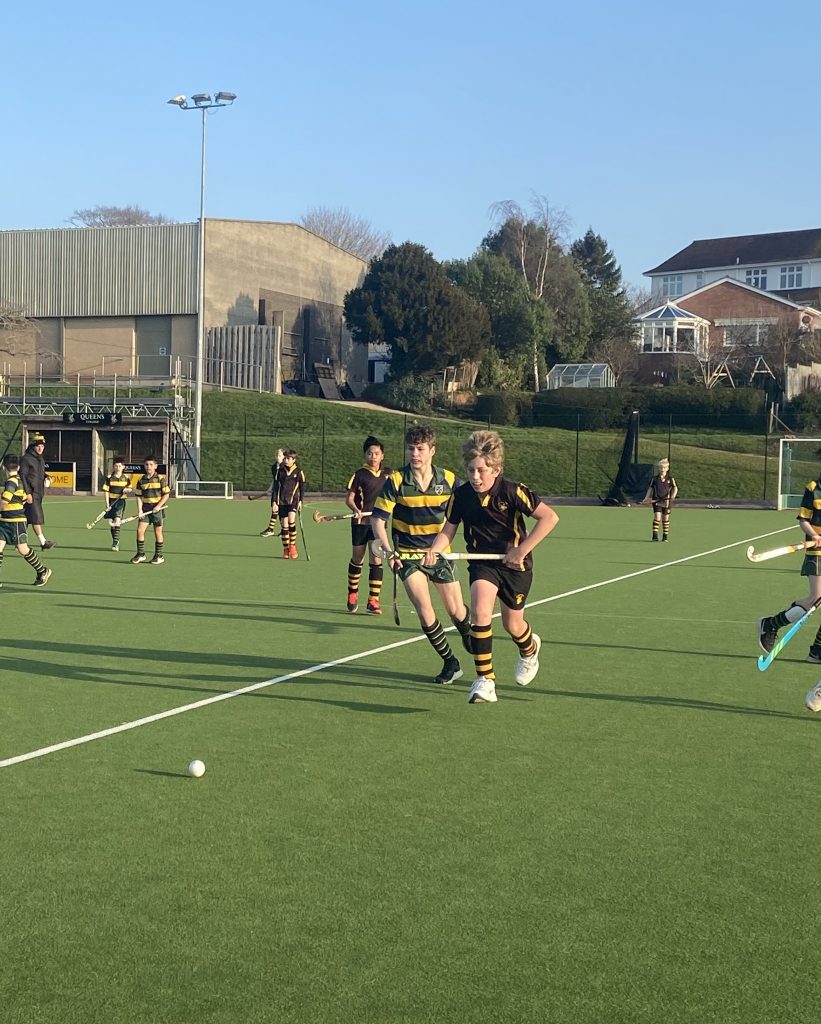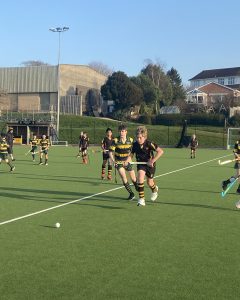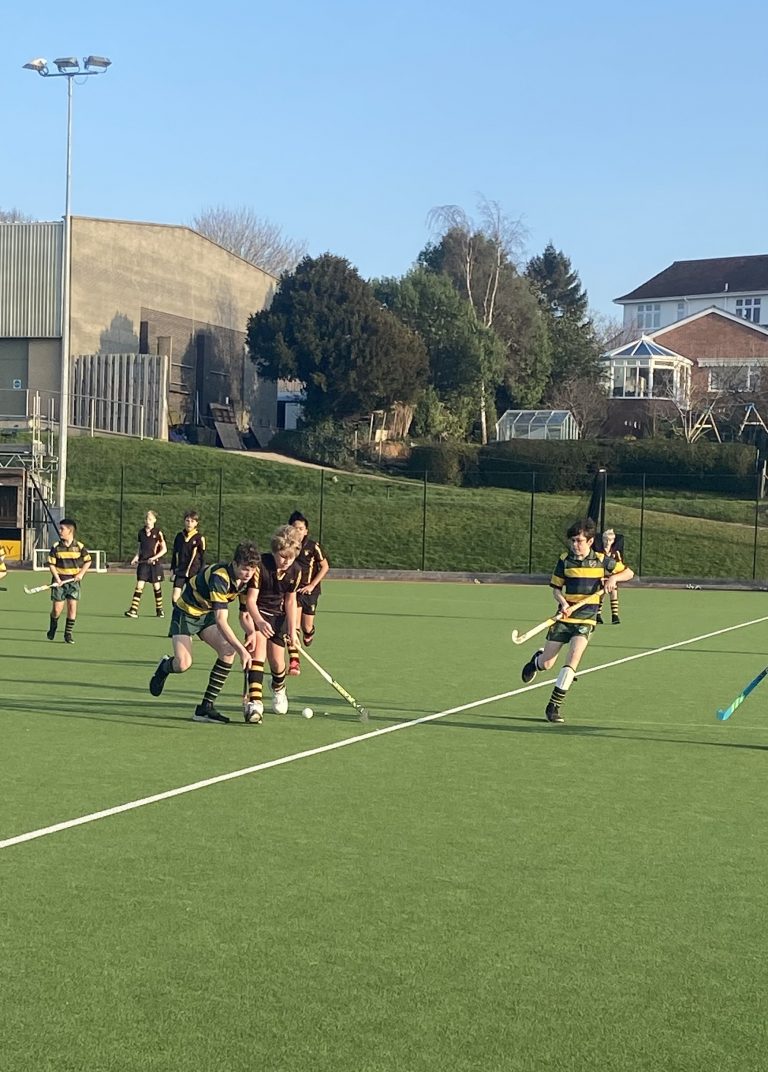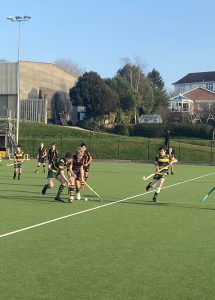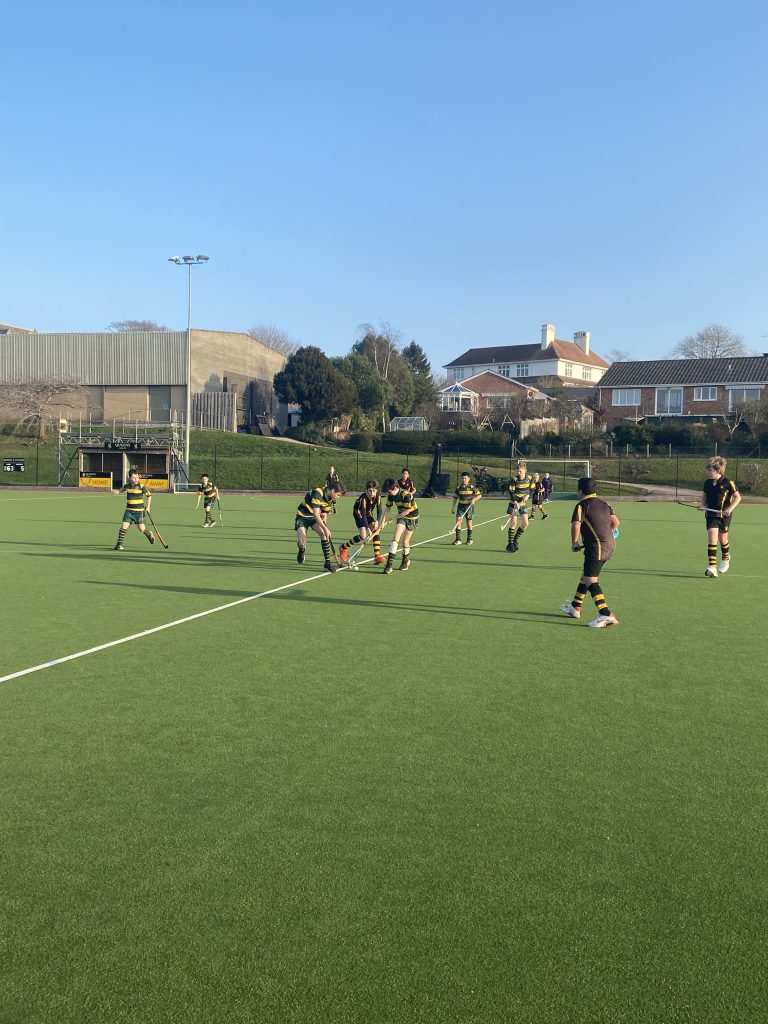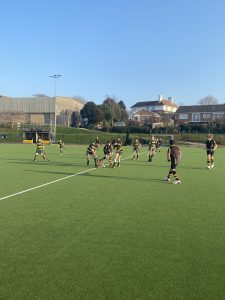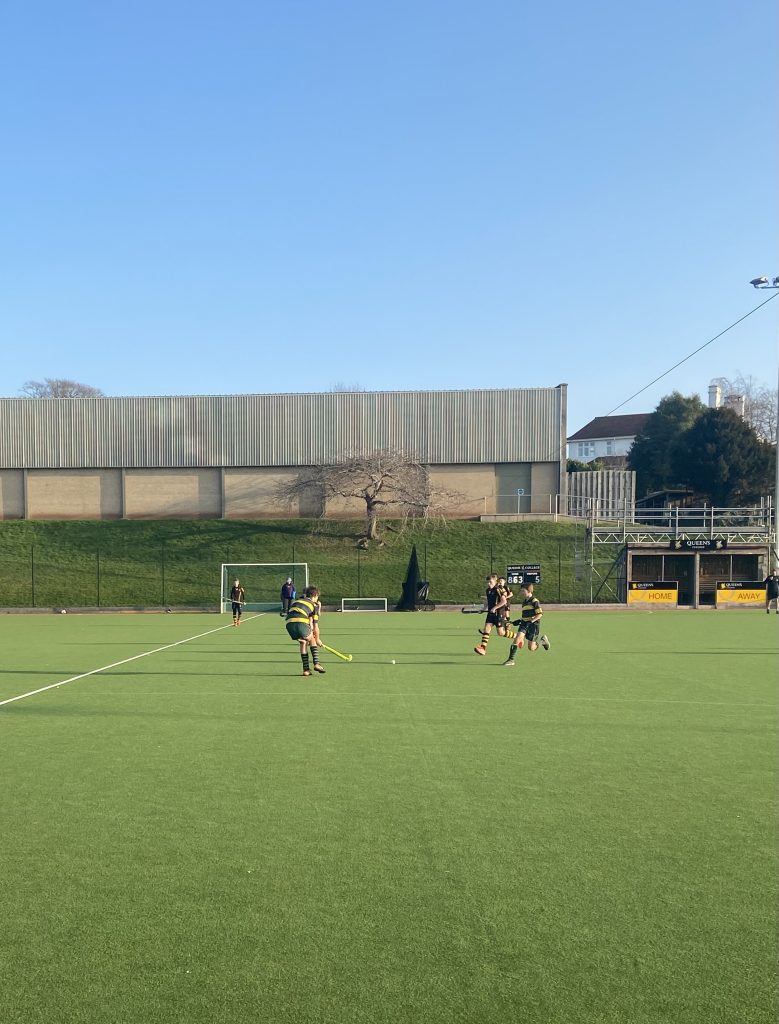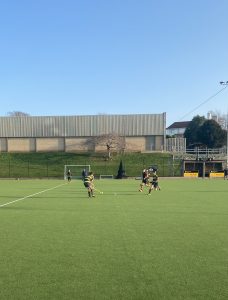 NETBALL MATCH REPORTS:
1st Team v King's Burton – Another outstanding performance by the 1st VII Netball Team. They started strong against a good Bruton side and lead by 7 goals after the first quarter. As Bruton stepped up and made some substitutions we fought hard to keep our lead, which by the fourth quarter ended as a 29-29 draw. Pippa Drummond was my MVP as Centre. She controlled the centre court well and made some excellent attacking plays. Everyone played incredibly well and should be very proud of this result.
2nd Team v King's Burton – The senior 2nd team played against a strong King's Bruton side. The team kept their heads high and improved as the game went on and by the final quarter it was an end to end game. Unfortunately all a little too late and King's Bruton secured the win.
3rd Team v King's Burton -The 3rd VII Netball Team were a joy to watch. They moved the ball around the court well and supported each other so well from end of the court, to the other. The set plays they had been practicing worked brilliantly as they moved the ball off the back-line with ease. Bruton stayed in the lead throughout the game but we gave them a good fight and they had to work hard for their goals. Ruby, as captain, lead the team brilliantly and they should all be very proud of their performance. Well done to everyone who played.
U14A v King's Burton -A closely contested first half saw Queen's losing 5-4. A fantastic turnaround of attacking play in the second half saw GA Tabitha Saunders dominate in the circle and inspire Queen's to victory. Tasanee Smith was voted as Player of the Match.
U15A v King's Burton- This was a tough game against a tall team with two incredible shooters. It was a great effort from our team though, who had their best quarter in the final of the 4 periods and continue to learn tactically how to play the game effectively.
U15B King's Burton – The U15Bs played a well drilled opposition that challenged them to improve their game throughout the quarters. The girls worked incredibly hard and did not give up despite the scoreline. A number of the girls tried out new positions, and You You was rewarded in particular as she made it on to the scoresheet for the first time as a shooter. The other goals came from Araya and player of the match was Prakriti.
RUGBY MATCH REPORT:
U15A v King's Burton – Queens U15 had a great day at the King's Bruton 7's, beating Milton Abbey in the opener. In a close thought contest, we just missed out against a good Downside team. In the last game we faced tournament favourites Kings Bruton. The boys worked hard to the end till the end. This was great preparation for the bigger tournament to come in the future.