Prep Sports Report
House Cross-Country
A fantastic afternoon of Cross Country yesterday afternoon in both the Prep Junior race (Years 3 and 4) and Prep Senior (Years 5 and 6). Good conditions for both races resulted in some great performances from the children and a lovely turn out from the supporters boosted determination no end. We had completed some work within lessons to prepare for the event and all children worked hard and should be proud of their achievements. Notable performances from Benjamin, Jack and Sebastian in the Junior boys and Poppy and Hester in the girls' events. The Senior boys dominated from a strong run from Jayden with Bradley coming into second place. The Senior girls' section was hotly contested all the way round, with under 10 seconds separating first to fourth place. Well done to the top four: Teniore, Talya, Ella and our first Year 5, Rosie, for their excellent efforts. Overall House champions this year are Brendons.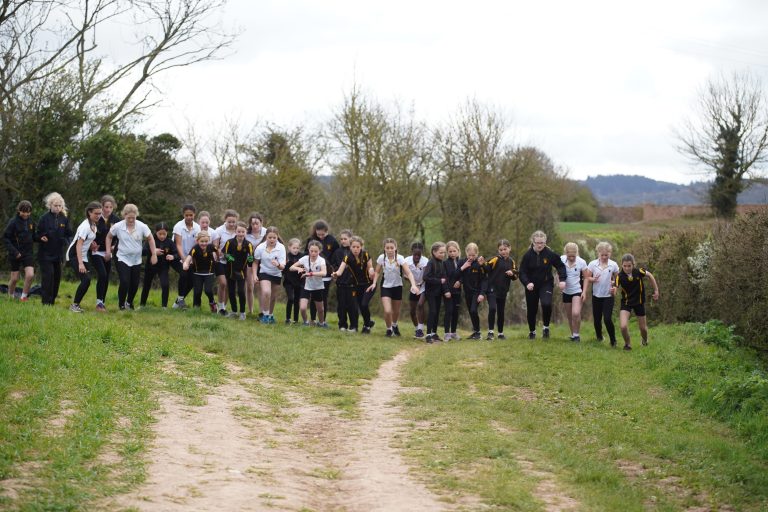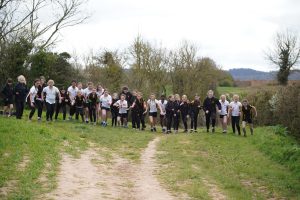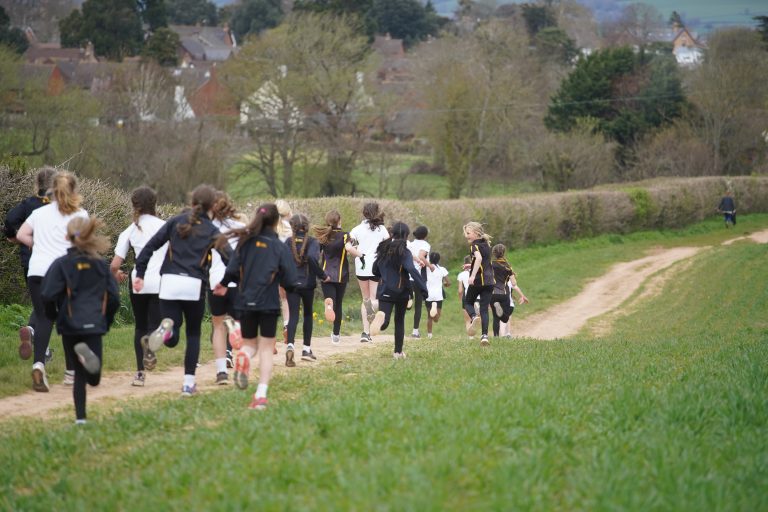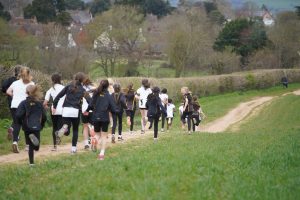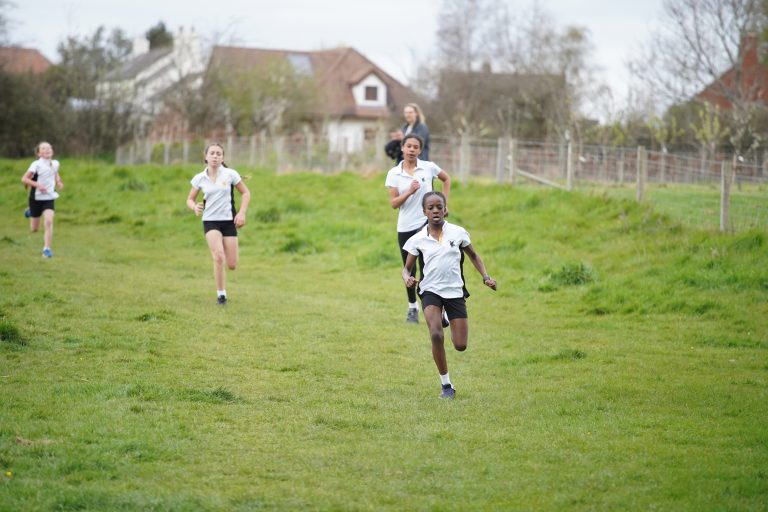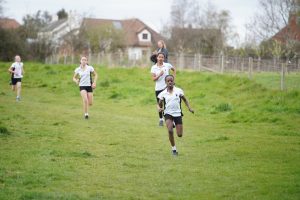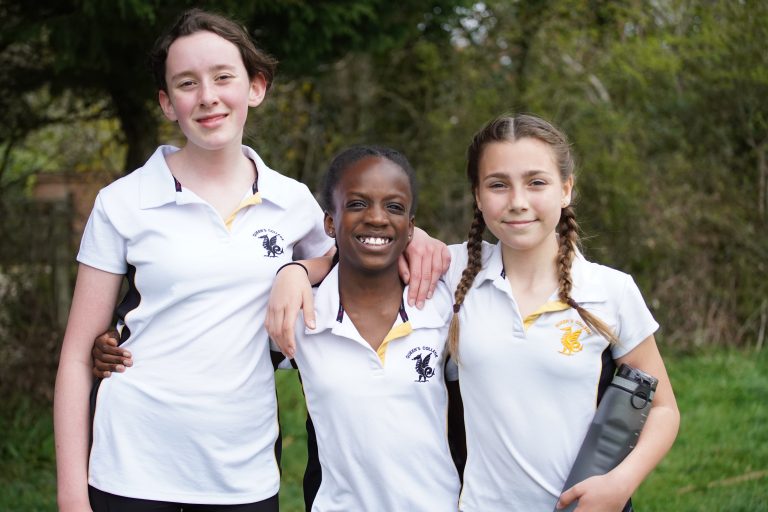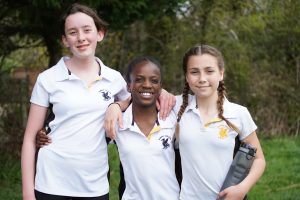 House Swimming Gala (Years 3 to 6)
A return to the House swimming gala was greeted with both excitement and trepidation . With over fifty children swimming and with as many spectators there to support the atmosphere was fantastic. All the children did brilliantly and particular credit to the two length relay butterfly swimmers, such determination, most of us watching would struggle with one length!
Congratulations to the winners, Mendips who swam some great relays, and to Lucas, Teniore and Livi who picked up the gala awards.
Senior Sports Report
Rugby Sevens: London Irish Society of Heads 7's V 1st VII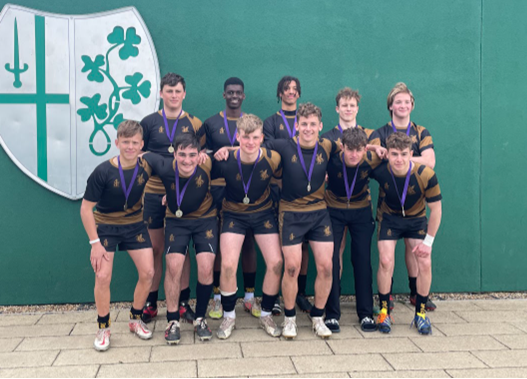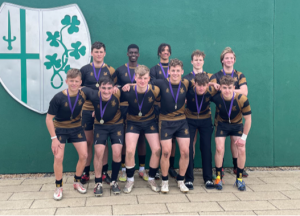 Queen's College 1st VII travelled to Hazelwood, the home of London Irish for their "last dance".
Their first game against Reading Blue Coat was an eye-opener to the standard of the event. However the Queen's boys were up for the challenge, scoring a last minute try for the draw. Next up were the reigning champions Shiplake. Dispute a great first half performance, the champion's class was demonstrated scoring some fantastic tries.
In the penultimate game Queen's faced Sidmouth. Queen's blew them away within minutes, scoring 4 in the first half and then in the second half they displayed some incredible defence to keep a clean sheet. The final game was against LVS Ascot which was built of strong and fast players. By half time Queen's were up by 7, through a few missed tackles and LVS Ascot direct style saw Queen's defeated, after this performance you could feel the disappointment in the atmosphere. These standings saw Queen's finish 4th in the table- which meant they played for 3rd place in the play off against LVS Ascot. Mr Shepherd rallied the boys together and formed a plan. The boys started very well, demonstrating exactly what they have been working on in training scoring four tries. LVS Ascot tried to come back using their direct powerful runner however the Queen's defence was up to the task making tackle after tackle. A perfectly executed game plan, as the final whistle blew Queens' had claimed 3rd place. After a season of dedication the boys had achieved what they deserve. The college would like to thank: Ali Zomorrodian, Simon Sage, Dylan Baker, Toby Bloxham, Max Johnson, Jack Dormor, Ben Wiggins and Daryl Sigobodhla for outstanding commitment to the rugby programme across their time at the college.
Girls Rugby
On Tuesday, the girls U15 rugby team welcomed visitors from Kings Of Wessex Academy, Kings Bruton and Wellington for an afternoon of 7's rugby.
It was great to see so many players taking part (for many it was their first experience of competitive rugby!) and the standard of rugby on the pitch was excellent. Queen's showed once more that they have huge potential as a team and put into practice all they have learnt over the last term. We are all looking forward to seeing them achieve even more next year. Well done to all the girls who have been involved.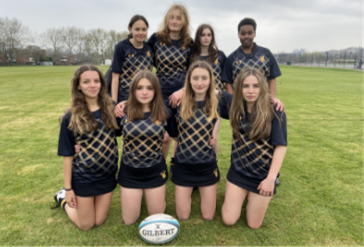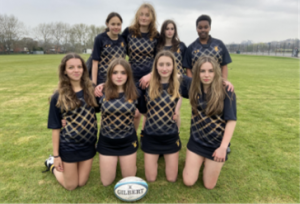 House Hockey
Wednesday was Queen's first ever mixed house hockey event, everyone has a fun end to a competitive season. Crowds gathered early in the day when the weather was nice and saw some great goal keeping, skills and goals. A highlight from the Years 7 and 8 matches was Maryam running the show in midfield for Ray, and Tom Nash scoring some great goals for Woolmer. This was a great start to the afternoon which the Years 9 and 10 had to follow. Eliza and Holly connected for a well worked goal for Ray, and Tommy looked at home in goal for Woolmer despite it only being his 2nd appearance. JT followed up this goal keeping show with one of his own, saving shuffle after shuffle for Ray. House standings for this tournament will be revealed in the 1st assembly after half term.