Prep Sports
Cricket Boys U10 v. Perrott Hill – A frustrating match as Queen's scored more runs off the bat but lost the game on extras (wides, no balls, byes). Match highlight was a fantastic catch in the field from Luis Flood.
Cricket Boys U11A v. Perrott Hill – The boys played some good cricket. James set the tone with a wicket off his very first ball and Felix and Ptolemy supported well and were amongst the wickets. In reply, we reached their total with ease.
Cricket Girls U11 A/B v. Wells – The first six of the girls season was hit by Talya with an outrageous scoop shot!! In difficult conditions, the girls did well.
Cricket Girls U11B v. Perrott Hill – The girls played extremely well in a very closely fought match, taking several wickets and demonstrating some very good batting. They should be very proud of their performance and the progress they are making was very clear to see throughout the game.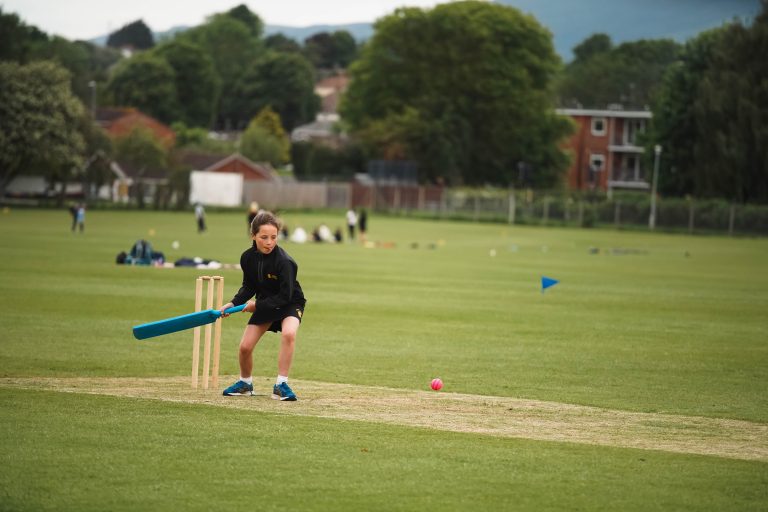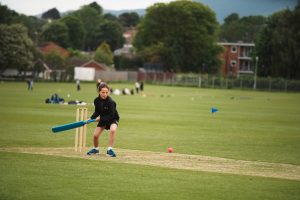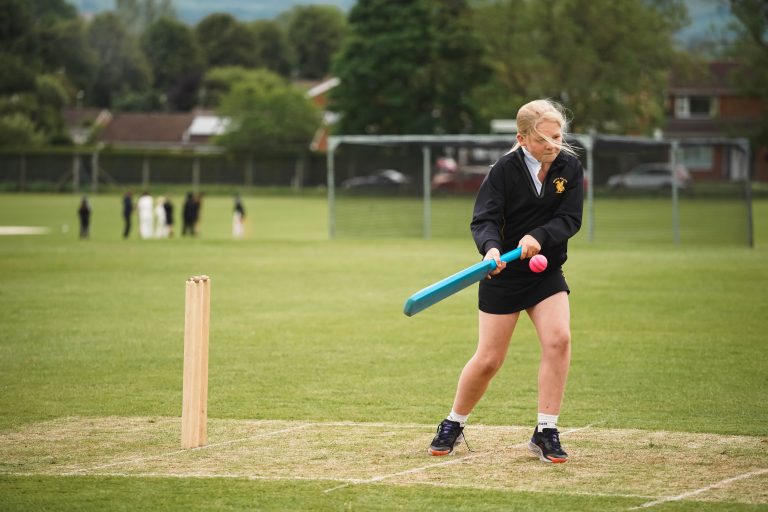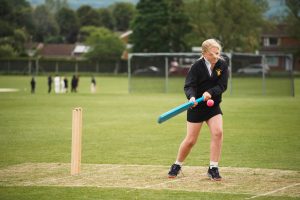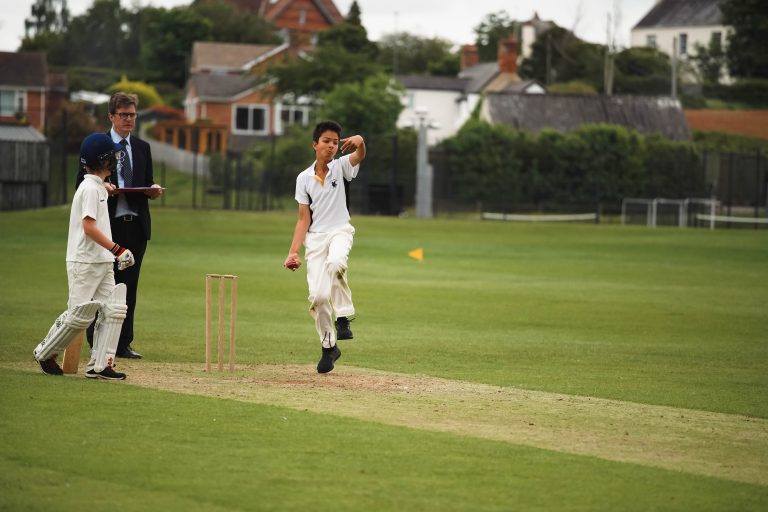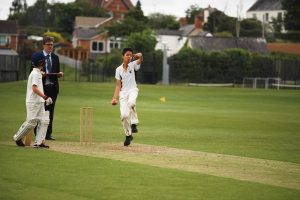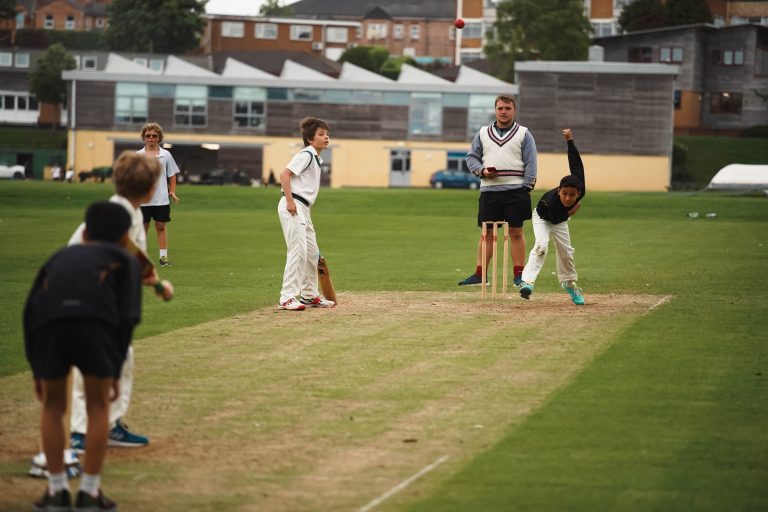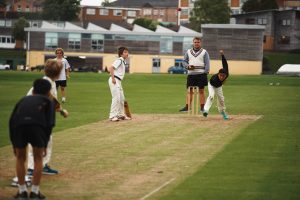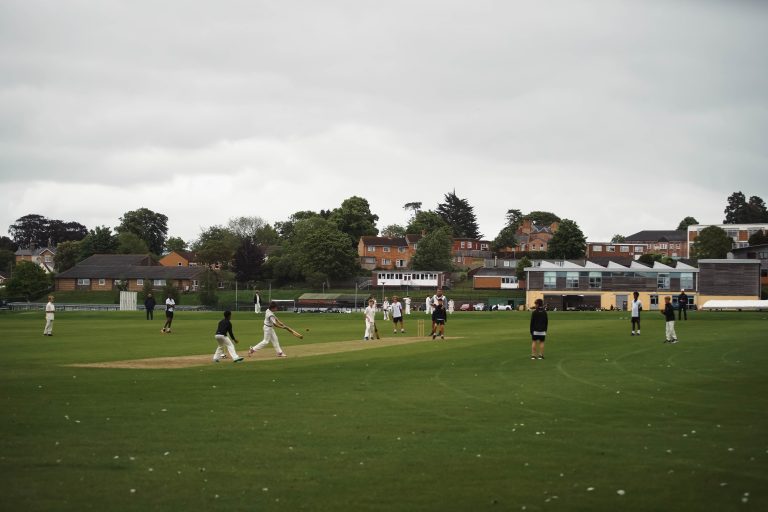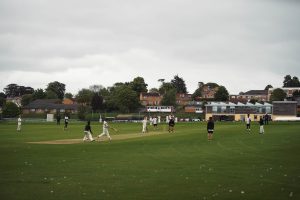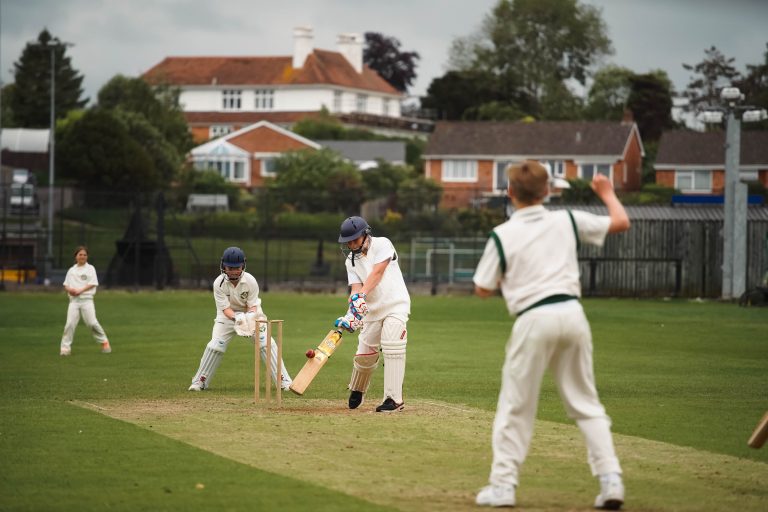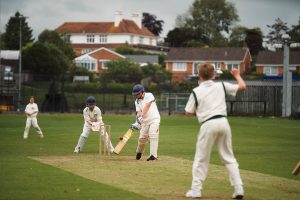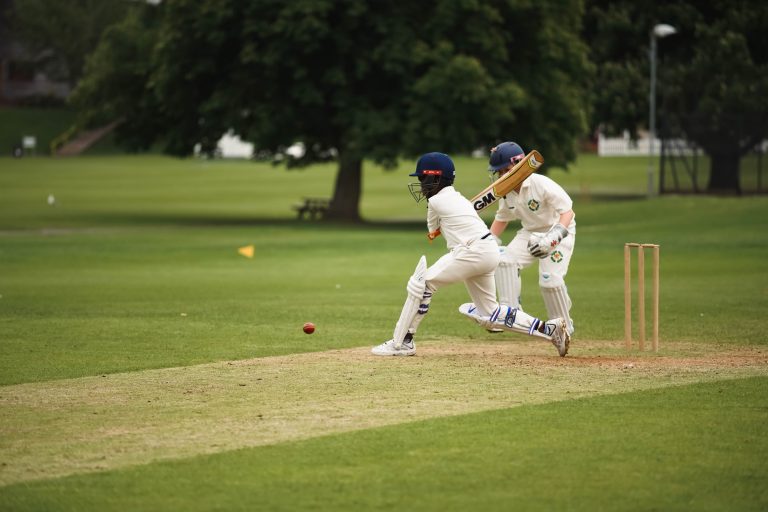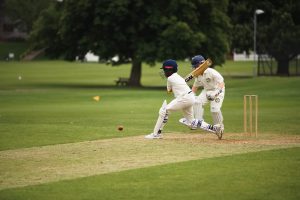 Senior Sports
Athletics
10 Schools' Cup – Millfield – An excellent and exciting afternoon of athletics. The Queen's students from Years 9-13 combined to gain points for their individual teams (by gender and age) and school as a whole. The incredible efforts of all who attended gave us a combined 2nd place, only piped by points by the hosts, Millfield.
Tennis
Senior 1st v Blundells – The girls' 1st and 2nd tennis teams travelled to Blundell's for their fixture on Saturday 21st May. There were some excellent rallies, lots of athleticism, and many smiles. The 1sts lost 7 sets to 2 and won 24 out of 54 games. The 2nds also lost 5 sets to 4 and won 35 out of 54 games. Ruby and Jenny (the first pairing in the 2nd team) won the most games of all of our teams. The girls were magnanimous in defeat and I could not have wished to spend my Saturday afternoon with a lovelier group. They were positive, they tried hard and they were fun.
U15A v Blundells – The U15A team enjoyed their match against Blundells. It was lovely to see the girls making friends across the net! Niamh and Melissa had the match of the day, coming from behind to win 6 games to 5. Anna and Tabbie also had a fantastic match winning 6 games to 3. Evelyn, Karis and Tabby rotated around, gaining lots of match experience, in what was also Karis' debut for the College.
Senior 1st v Trull – Really close match which we eventually lost 4-5. Some fantastic tennis in the sun. Particular mention to Andres who won all 3 of this games and Alex who won his singles against their number 1 player. Fantastic attitude and team spirit.
Senior 1st v Wells Cathedral School – The boys enjoyed their trip to Wells cathedral school and relished the opportunity to play on their new tennis courts. Some amazing rallies were had with convincing points won from smashes by Tycho and volleys by Chico. Well done to Roger on his debut to the team too, who put in some impressive serves and groundstrokes.
Cricket
U13A v Downside – Queen's were looking to combine a strong batting and fielding display in this match, having only managed one or the other recently, and they didn't disappoint! Queen's batted first and Alex, Mate and Louis all contributed significantly as Queen's posted 139 from 20 overs. The bowling was rotated and there were some stellar performances, noticeably from Nayan, who took three wickets, and Abi, who took two wickets.
U14A v Downside – The U14 A team won comfortably against Downside. Karun and Ali made their A team debuts and both bowled beautifully. Tom and Theo also came up from year 8 and both performed very well. The win was set up, however, by an excellent 42 from Alfie and a composed 50 not out from Tommy. The game was played in an excellent spirit; well done all.
U15A v Downside – Our second XI where involved in a great match with the ball getting the Downside 84/9 down. However, the last 2 batsmen batted well to close Downsides innings. With the bat, Queens had a strong opening few overs. The batting effort proved not to be enough on the day. The Queen's U15/ 2nd are learning quickly and are back in action on Tuesday Vs Castle where we can put some of what we learnt from this experience into action.
Senior 1st v Downside– School records must have been broken today. JT hit 173 in our 256/2 off 30 overs. It was not chanceless but he took the opportunity to carry his bat after hitting 30 boundaries. His day carried on with the ball removing Downside's best batter who was well caught by keeper Harry in the 4th over. The spinners stemmed the runs and took 7 wickets for 63 between their 16 overs. Downside finished 102 all out to give a winning margin of 154 runs.
U12/13 (Internal)– Saturday saw our first U12/13 mixed hardball match. Captains Leo and Megan did a fantastic job of leading their teams in the field, sorting the batting and bowling order and praising good efforts and performances. Tristan, Euan and Ben all retired on 25 runs, after putting in a great performance. Tristan and Aiden bowled incredibly well both taking 3 wickets each. Well done to everyone who played.
U15A v Castle School – The 15A took to the pitch to right the wrongs from Saturday with the bat, winning the toss and choosing to bat on a very green and tough wicket. Early on Castle Bowlers took control dismissing some key batsmen. Ollie and Ben batted particularly well to get the total to 102. After tea the Queen's players took to the field with Alfie opening the bowling with a solid spell coming down the hill. After 10 overs Castle found themselves at 48/8, and the game was getting tense. The momentum began to swing towards Castle with two good batsmen looking well set. With things so close Jay was brought back on to bowl, with instant success dismissing the batsman for 44 runs. This took us into the final over and ended with the scores tied at the end of the game. A fantastic fixture played in the right spirit, well done all.