Prep Report
It was truly inspiring to see so many children involved in the House Biathlon last Friday. We had over three-quarters of the school taking part, and regardless of their ability in the pool or out running around the field they all showed resilience and determination. A huge well done to all the children for competing for your House so early in the academic year! Congratulations go to our top three in each category. Year 5 and 6 Girls- Livi, Rosie, Charlotte. In 4th place first Year 5 – Jemima. Year 5 and 6 Boys- Bradley, Ben M (Yr 5) and Sheldon. Year 3 and 4 Girls- Poppy, Gracie- Jean and Ruby with the first Year 3 girl in 4th – Imogen S. Finally Year 3 and 4 Boys- Ernest, Seb and Myles with top Year 3 coming in 5th – Tom K. House points to come for all! More photos can be found on Flickr.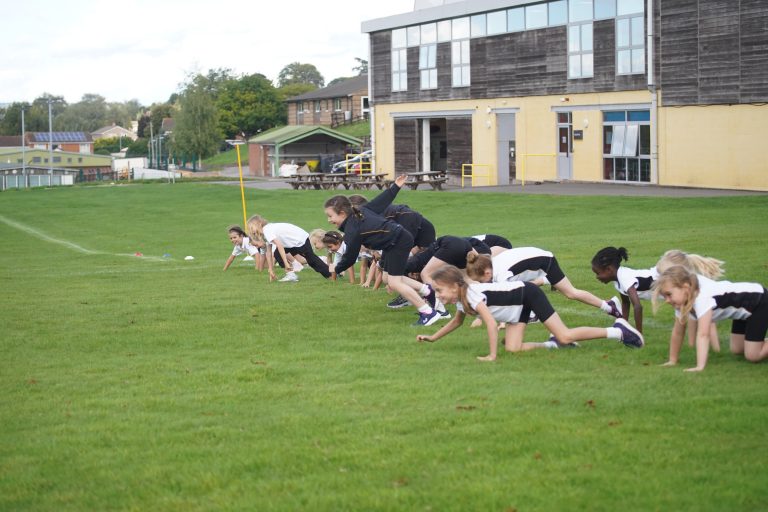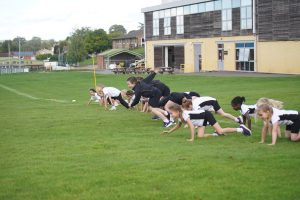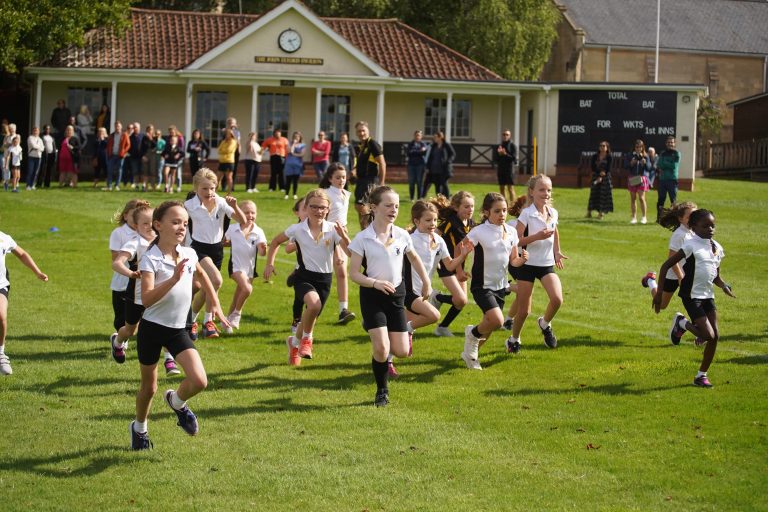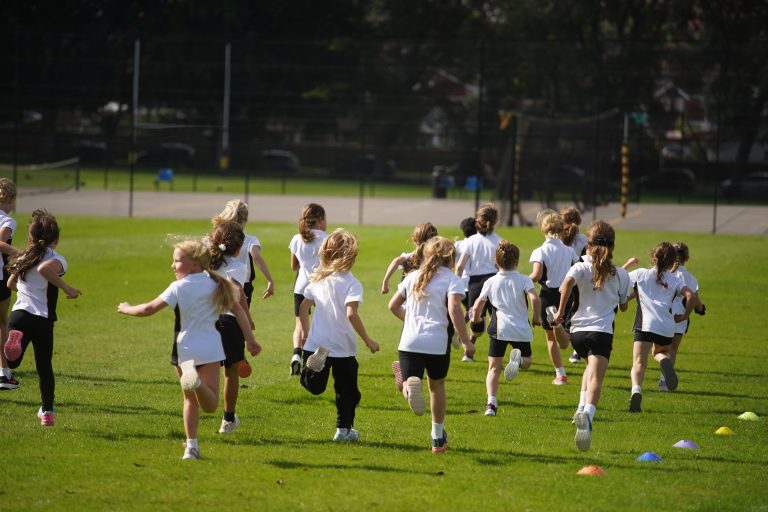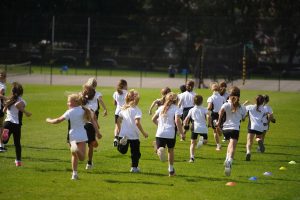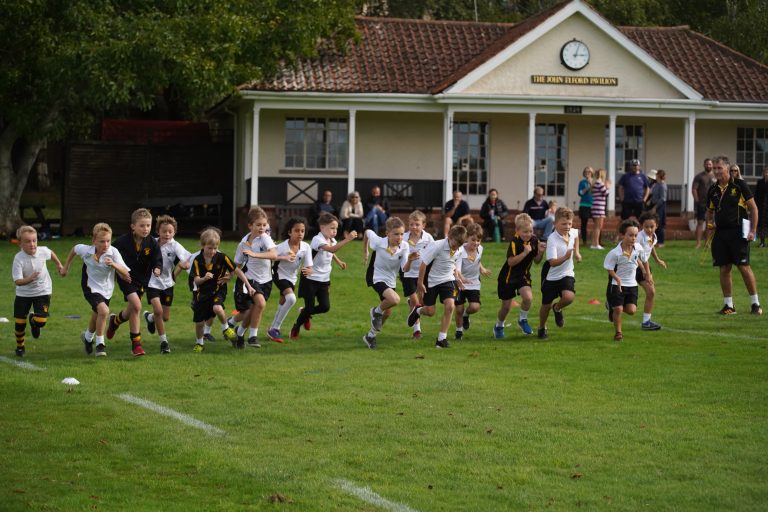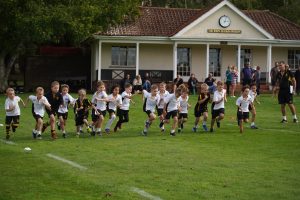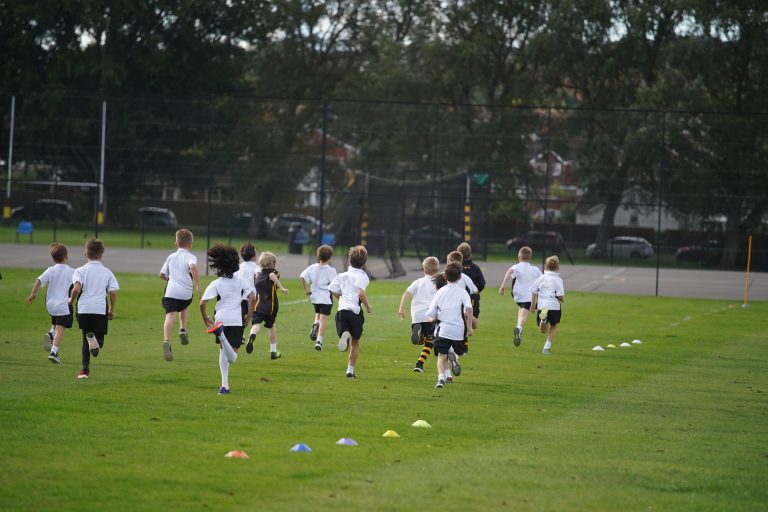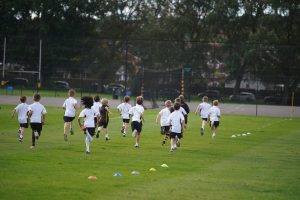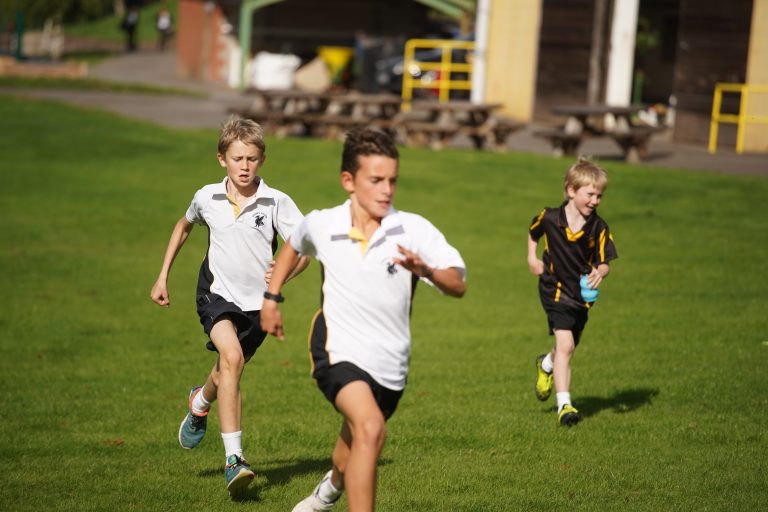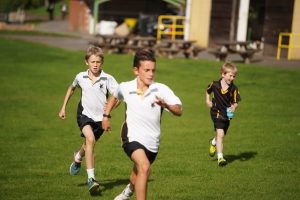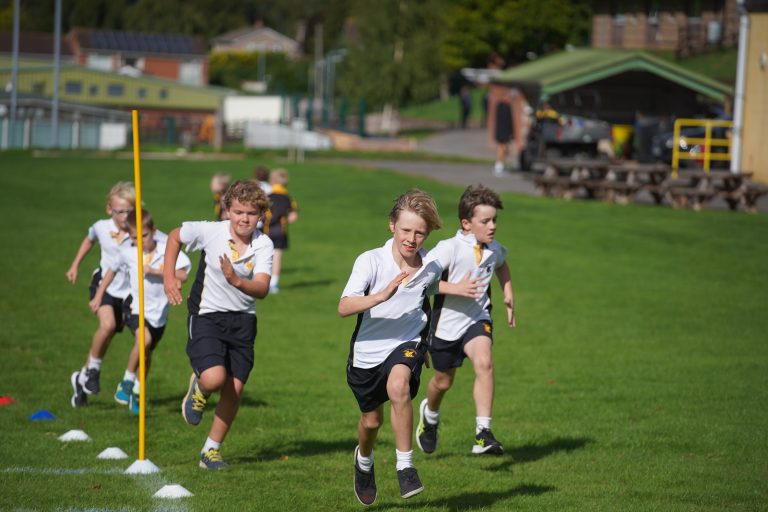 Wednesday saw our first rugby and hockey matches of the season. The boys played Blundell's and St Peter's Lympstone, for many their first ever game of contact rugby. The coaches were really impressed by the boy's enthusiaam and hard work, with some really determined runs, brave tackling and excellent learning experience The girl's all went away to King's Hall for their triangular with Wellington, a very hot afternoon ensued, again for some it was their first match of hockey. All the girls were resilient and hard working throughout, we have some really good passages of play at times, lots to work on. Huge well done to all our players!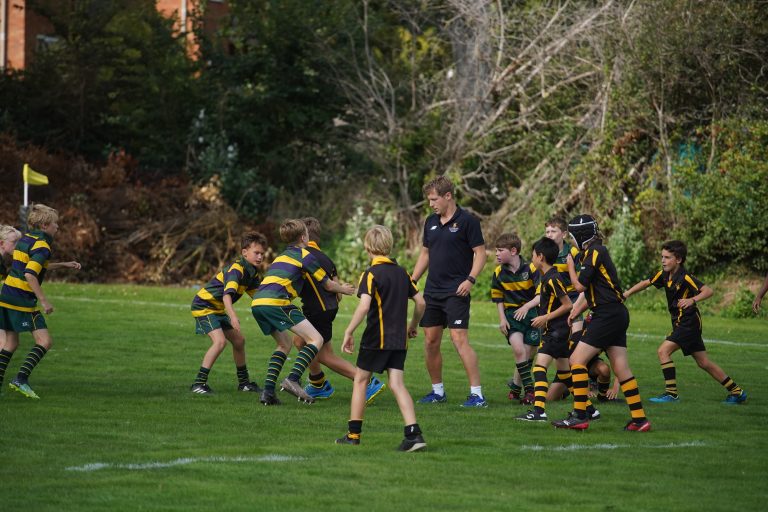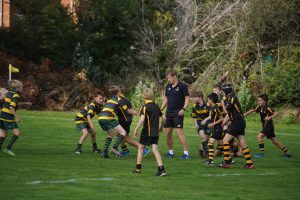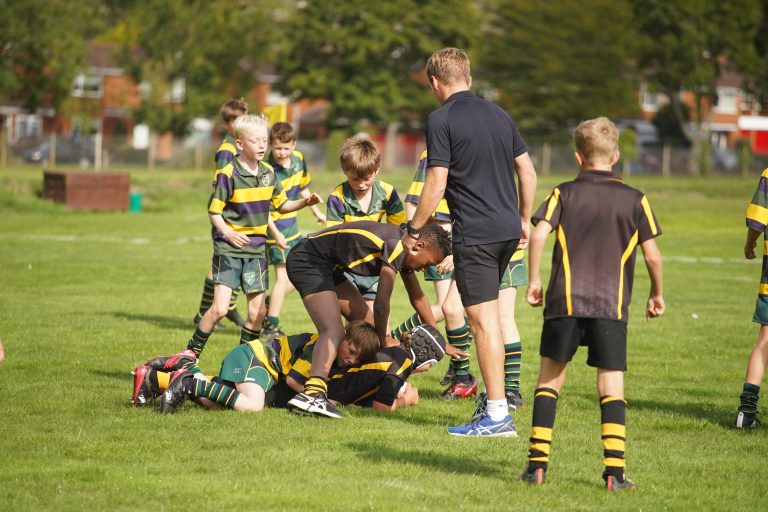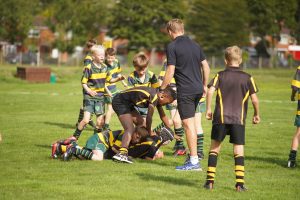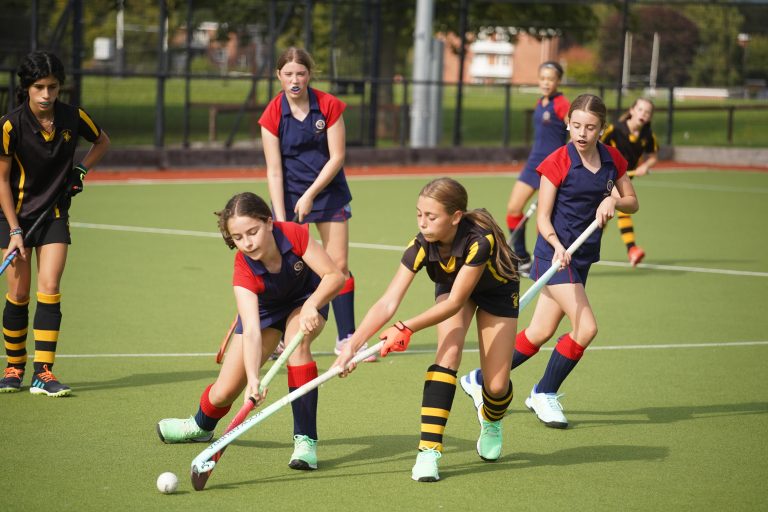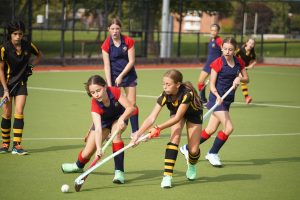 Senior Report
Another weekend of fixtures saw some competitive blocks against Leweston for the girls playing hockey and Plymouth College for the boys playing rugby.
Girls Hockey vs Leweston
The U14A girls dug deep again this week with more impressive play from the team, including a beautiful one touch goal from Evie Raggatt, strong ball carrying in the midfield from Mariana Rengifo Bobo, and some terrific tackles by Rebecca Barter in defence.
The U13B girls withstood repeated attacks, with strong defence by Jess Downward and thrilling saves by Harriet Lister, the team responded with a successful attack through the hands (and stick) of Niamh Graham. We threatened to score again but settled for a draw after an intense game. Niamh was attacker of the match for her goal and Amy Chen the defender of the match.
Mr Free's magic tactic of 'win the ball back in 5s' inspired the U15A girls to a well-deserved win. Holly Downward scored the winner, whilst Natasha Jewett kept the opposition from equalising. Chloe Taylor did sterling work in defence and the team proved that they can believe in themselves and work together to be successful.
The 2nd XI played Leweston's 1st XI in a game that required confidence on the ball and maintaining a high intensity to regain possession. Fallon Gillies again proved herself as a worthy captain with her feedback at halftime and motivational warm-up. The girls really grouped together in this game and improved on many areas of their game from last week.
Boys Rugby vs Plymouth College
The U13A boys game was one that showed the core values at the heart of rugby. With Plymouth College kindly allowing 3 of their players to join our boys in order to ensure maximum participation by all, the game ended with a well-earned draw after some superb handling by the Queen's boys.
There were a lot of positives for the U12A boys in their first game of the season. The boys battled hard in defence and used the match to learn many new aspects of the game in a competitive environment. Tommy Reeve and Joe Lloyd made outstanding debuts.
Girls Hockey 1st XI cup match vs Wellington
The girls pulled out all the stops this week for their cup match against Wellington. They improved on applying pressure, game intensity and goal scoring. Goals were scored by Pippa Drummond (4), Freya Raybould (1), Bea Speke (1). Megan Rowswell was the player of the match for some amazing runs down the wing. The girls face Blundell's in the next round.
Girls Hockey vs King's Hall
The first Wednesday fixtures of the academic year saw the combined U12 and 13 teams facing King's Hall in some thrilling matches. For the U13Bs Isabelle Brown played tenaciously to become player of the match, while Millie Barnes in goal made some brilliant saves. With great improvement throughout the game, the girls won the final quarter 1-0. The U13D team had a number of girls playing in their first match of the year, so it was a great learning game for them with good progress made in applying skills from games lessons into the competitive match.