Our Head Teacher, Dr Lorraine Earps, paid tribute to both the students and staff as the 2021 A Level results were published.
She said: "We are absolutely delighted that, after the challenges of the past 18 months, our students have achieved the grades which will enable them to move into the next stage of their life.
"Today is a day to celebrate the achievements and resilience of this cohort of students, who have continued to work hard and develop through an uncertain time.
"I would like to thank all of our teachers, whose hard work and dedication means that the impact of COVID was minimised for these students.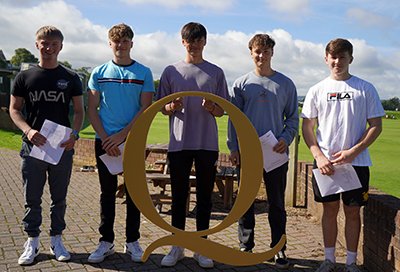 "All subjects were able to complete their courses in full and access material across the full range of the subjects, meaning that our students are as well prepared for their next steps of their educational journey as possible."