One of our top GCSE performers is a true all-rounder.
Pippa – one of four students to achieve the top 9 grade in all 11 of her subjects – is also talented at sport and music.
She plays hockey in the South West performance centre, part of the pathway to England selection, and has been selected for Somerset U17s at cricket.
Pippa, who plays for Queen's at both sports, can also been seen regularly on the school stage – she plays both the flute and piano.
She now moves into our Sixth Form where she will take Biology, Chemistry and Maths with the aim of going to university to study Medicine.
"I'm really pleased," she said. "I've been at Queen's since Nursery and love it here."
Pippa also paid tribute to Mrs Megan Neenan, Year 11 Lead, for her support, adding: "I'm looking forward to taking my A Levels."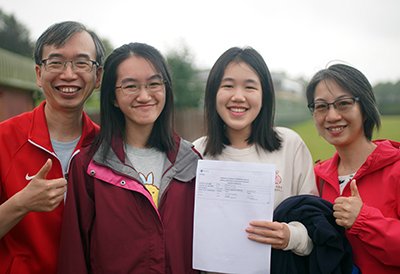 One family flew over from Hong Kong specially for today's GCSE Results Day.
Smiley, who achieved nine top 9 grades, was joined by her parents and sister, Jessica, who also went to Queen's and is now studying Physiotherapy at Cardiff.
With them was another student from Hong Kong, Jane – currently staying locally with a host family – who achieved the top 9 grade in all 11 of her subjects.
Both girls are now looking forward to taking their A Levels here with Smiley studying Chemistry, Biology and Maths and Jane taking Maths, Further Maths, Physics and Computer Science.
Jane said: "It feels more like home here than a school – I've been here a while now and love the environment."
Smiley added: "I really enjoy being at Queen's – the teachers, the environment and the boarding house."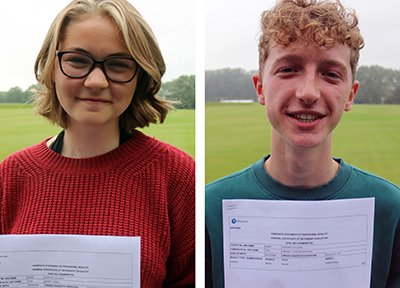 Two more of our top performers were Hazel and Joseph, who both achieved the top 9 grade in all 11 subjects they took and are now moving into our Sixth Form.
Hazel is going on to take Psychology, English, Spanish and Art while Joseph will study Physics, Maths, History and Spanish.
Hazel said she loved the community feel here at Queen's, adding: "I've made so many friends here and it's great that so many of them are staying on for Sixth Form."
Joseph, who has been with us since Nursery, said he was "very pleased" with his results and that he really enjoyed school life.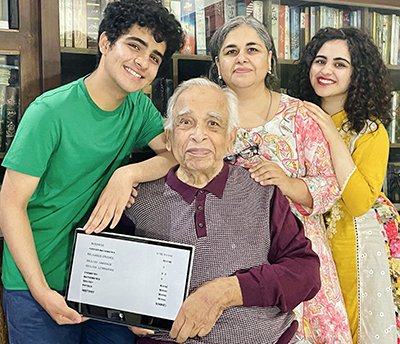 Falah – who achieved the top 9 grade in all ten GCSE subjects – is celebrating in Pakistan today.
He said: "I'm still somewhat in disbelief about getting 9s in every subject.
"I just wanted to say thanks to all the teachers – I know I couldn't have done this well without all of them.
"I'm also grateful for having supportive and amazing friends, peers and family who encourage me to strive for my best.
"For A Levels, I'm continuing at Queen's and I'm taking RPE (Religion, Philosophy and Ethics), History, Maths and Further Maths and am still exploring what options I can take beyond that in the future.
"While it would have been nice to celebrate with everyone at school, I'm happy to be celebrating with my grandpa, mum, sister and cousin in Pakistan.
"I'm so proud of myself and everyone for all of our amazing results."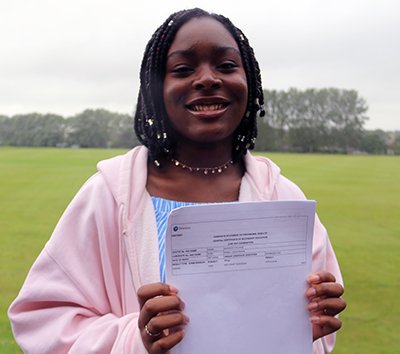 Osa is looking forward to taking her A Levels in our Sixth Form, having achieved ten top 9 grades and one 8 in her GCSEs.
She will be taking Chemistry, Maths, Art and Biology with the hope of going on to study Medicine at university and eventually becoming a doctor.
"I'm very happy at Queen's and looking forward to Sixth Form," she said.
We are proud to provide the full educational journey from Nursery to Sixth Form and these successful GCSE students are among those who joined in Nursery.