Sam Pugh is off to Keble College, Oxford!
By Hazel Dovey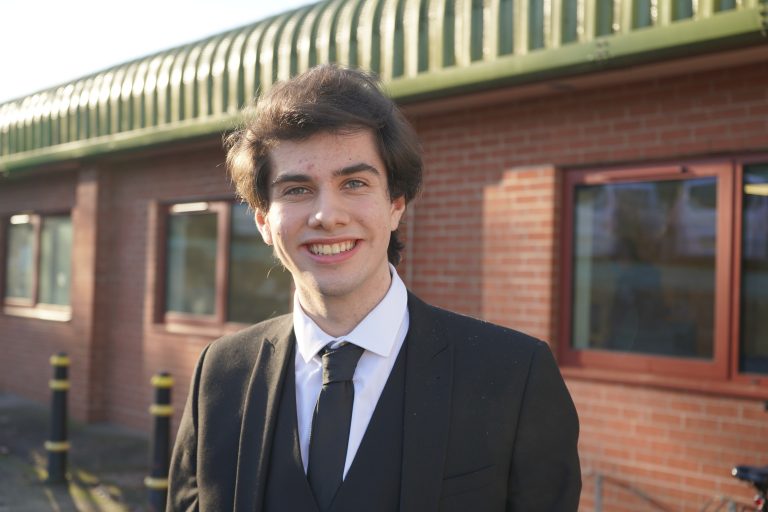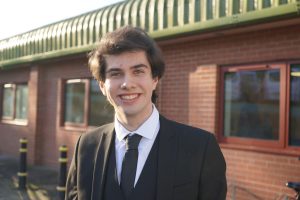 Following his fantastic success in his Oxford University application last week, receiving an offer to study PPE (Politics, Philosophy & Economics) at Keble College, Sam agreed to share some of his experiences of the application process. He also revealed how Queen's has played such a great role in preparing him for the process.
As a longstanding member of the College (Nursery right through to year 13!), Sam recounts how he felt that, above all, the community nature of Queen's has perhaps had the greatest influence on who he is today. In fact, it was suggested that Sam consider a future in PPE by a teacher when he was in Year 8, almost 5 years ago. He says that he feels it is truly a testament to the School that their support is what got him to this point in his academic career: not only from the teachers that have helped him through the application process, namely Mr Aldridge, Mr Green Mr Hamilton and Mr Noad, but also from those teachers who have known him from a very young age. In an almost full circle way he remembers Mrs Wilde teaching him in Year 5, only to be his Head of Sixth Form in his final year at Queen's.
On top of the support from teachers, Sam also notes that the opportunities he's had have played an instrumental role in this success – especially MUN which developed his understanding of international relations but also his ability to think on the spot: a skill that has been key in interviews. His commitment and dedication to the school community is evident. In fact he recalls that in the lead up to his Oxford interview, he was more concerned about the upcoming house quiz, as Head of Ray house, than the approaching interview.
Sam should be incredibly proud of his achievements and know that the congratulations he is receiving are well deserved.
Unconditional Offers
Our students have also received a number of the elusive and much sought unconditional offers that that recognises their strong applications and interview performances
Student
University
Course

Islam Al Boukan

Reading University

Foundation: pre-Pharmacy

Adi Gurung

New Bucks University

Fashion & Textiles

Grace Hemmings

Southampton Solent

CGI & Visual Effects

Macy Pena-Romero

Birmingham City University

Fashion Business & Promotion

Daryl Sigobodhla

Plymouth University

Marketing

Gracie Wickens-Sweet

Bath Spa University x2

Commercial Music,

Drama & English Literature