The Food of Love this Valentines
With Valentine's Day the Year 10 pupils used the opportunity to push the culinary boat out with some romantic rose water meringue kisses. These beautifully light and crisp piped meringue kisses were delicately flavoured with rose water and sandwiched together with a creamy homemade lemon and rose curd. Tinted a pale blush pink- they were almost too pretty to eat!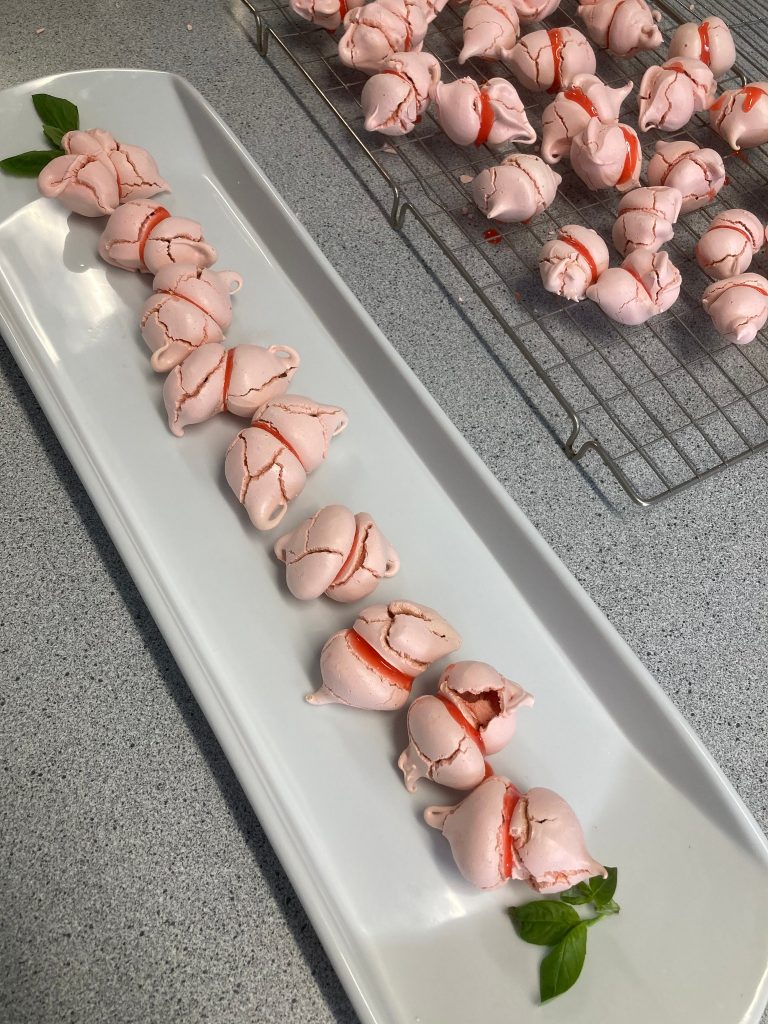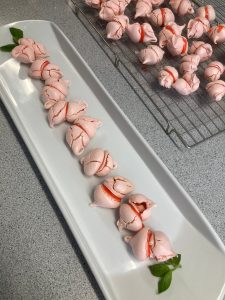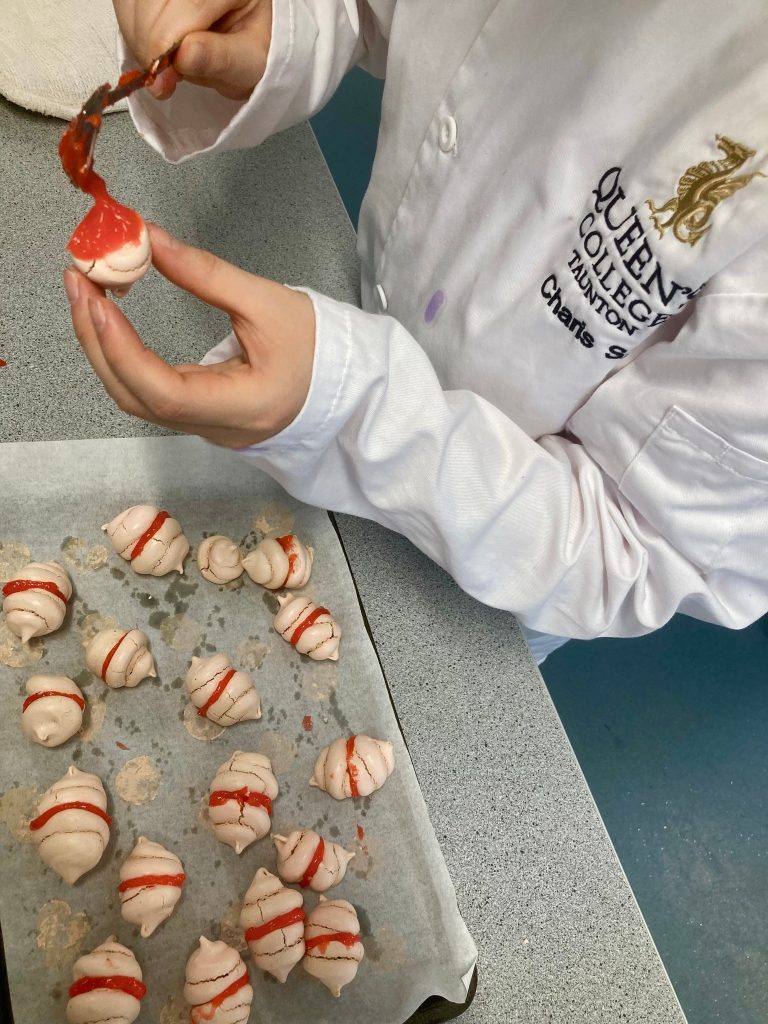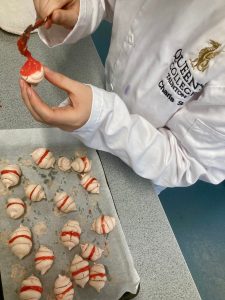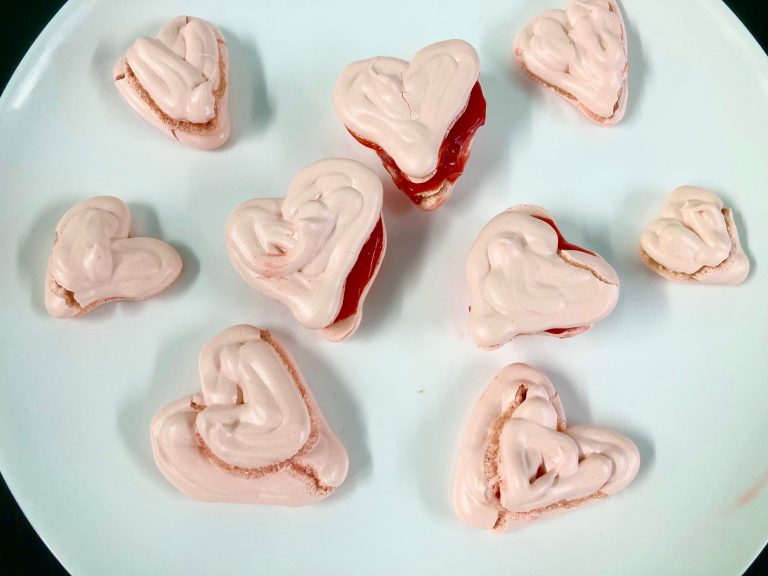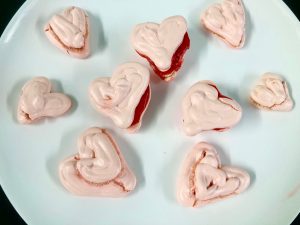 Teacake Tycoon Sir Tunncock's Treats for Queen's
We were delighted to take delivery of over 300 of Sir Boyd Tunnock's, Tunnock's Teacakes from Scotland this week as part of our Queen's College Festival of Arts! Pupils are being challenged to demonstrate the very best of their culinary arts with our Tunnock Teacake Styling Challenge. Using artistic creativity and food preparation skills, pupils are styling a plate with a Tunnock's Teacake for presentation to the theme of "The Natural World". The focus will be to 'Metamorphosize', 'transform', 'makeover', 'refashion' a plate with a Teacake to a plate through their high-skilled culinary creativity.
Photos of Teacake 'metamorphosis' should be sent to Mr Mann at the special Queen's College Festival of Arts competition email qcartsfestival@queenscollege.org.uk Pictured here is one pupil entry to Mr Mann with blackberries, apples, pears, meringues, blackberry gel, blackberry purée, honeycomb and even edible gold leaf in a 'natural' looking wreath!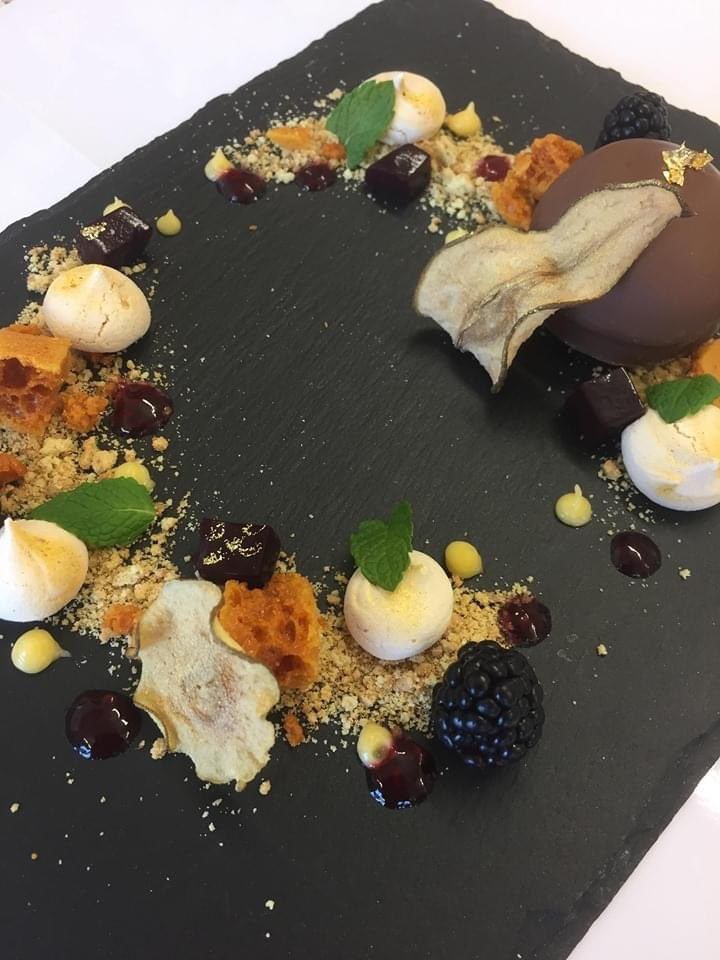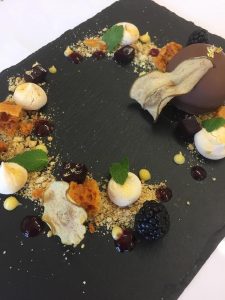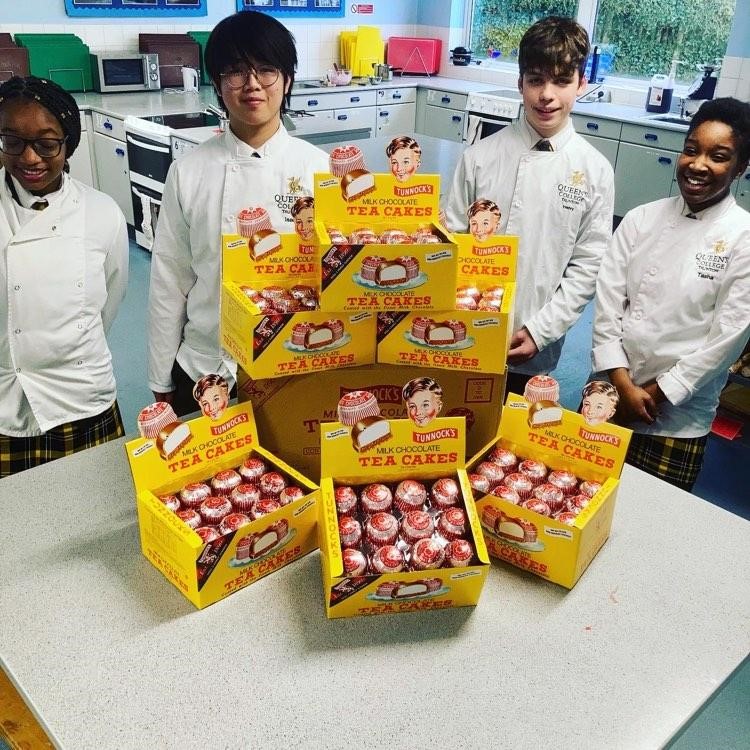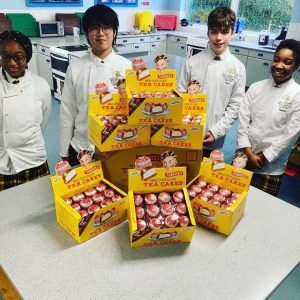 Royal Approval for Queen's Tree Planting
Queen's latest tree planting has been given the royal seal of approval, being awarded The Queen's Green Canopy commemorative plaque as part of Her Majesty's Platinum Jubilee. To read more about this click here!