Prep Sports
Cricket: Boys-U11A IAPS Regional Tournament
With five schools competing on the regional tournament, there was plenty to play for as the games got underway at 9.30am on some pristine wickets. The standard of cricket throughout the day was outstanding, with runs galore and some brilliant bowling and fielding performances in all of the matches. As the tournament progressed, every run and wicket counted, with very little to separate the sides the league table. King's Hall managed to win overall, but with a three way tie for second place, it eventually came down to wickets conceded and Hazelgrove took second place.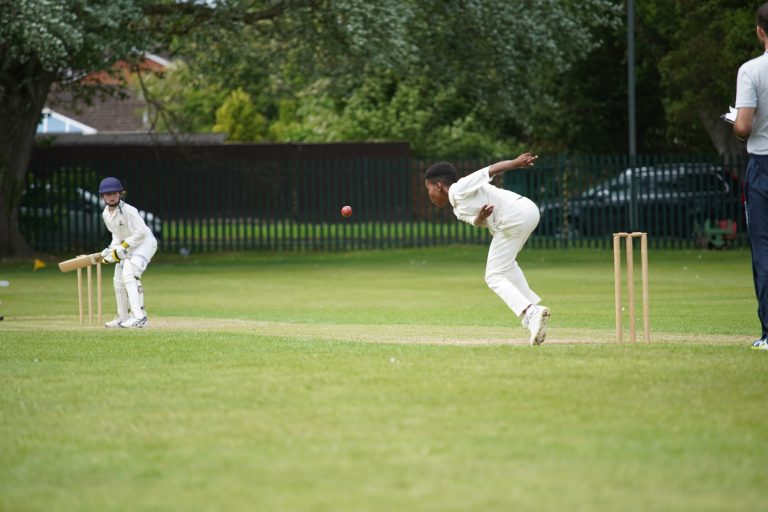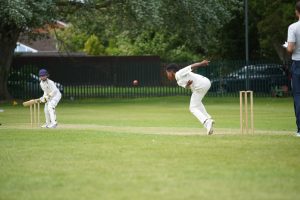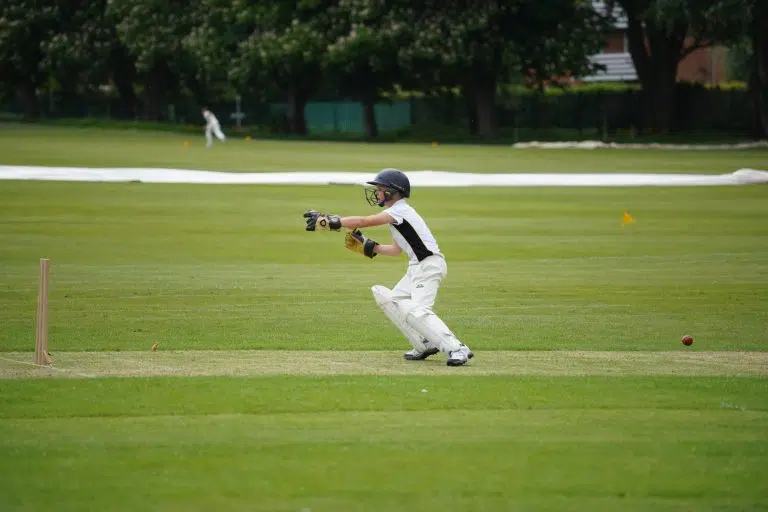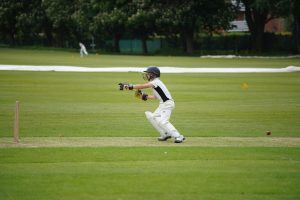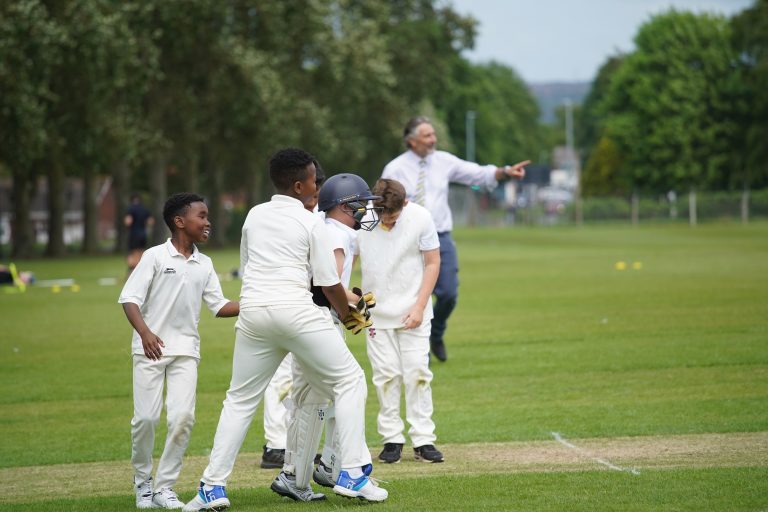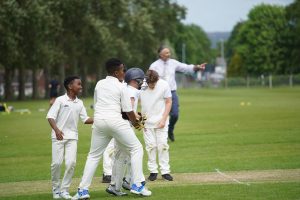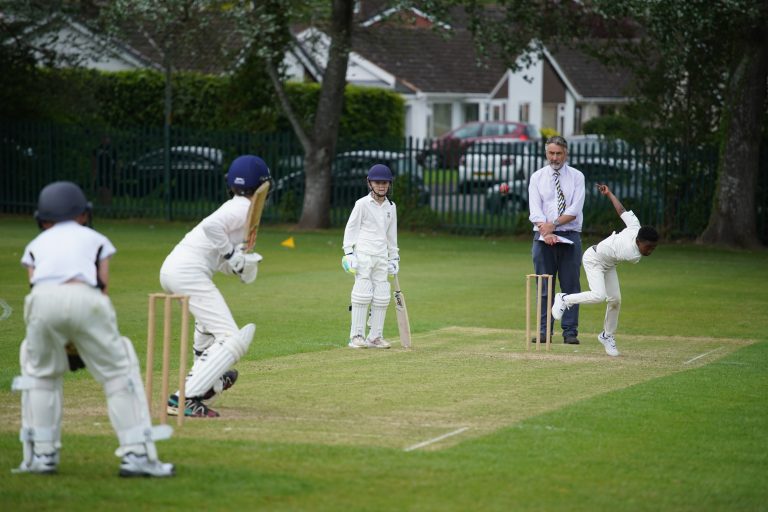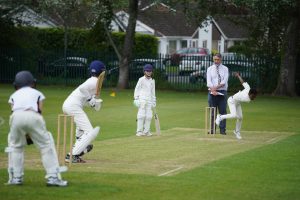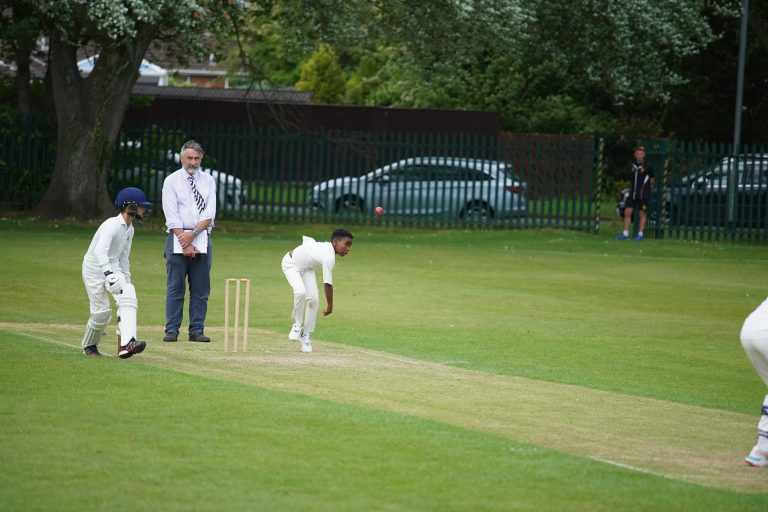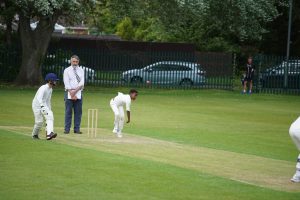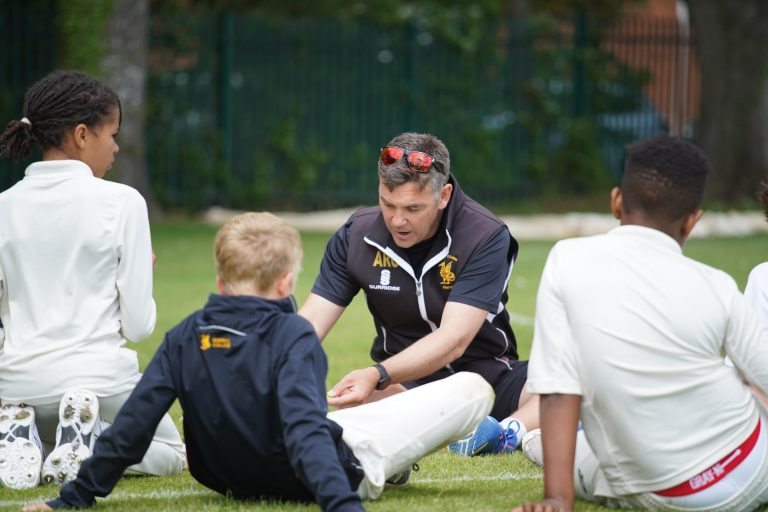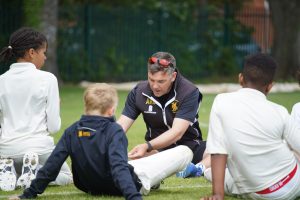 Cricket Boys U11A v. King's Hall (County Cup) –This was a tough cup match in which the boys performed with credit against a skilful team.
Cricket Mixed U8 v. Wells Cathedral School –The Year 3 children had a fantastic morning of cricket, building their confidence and knowledge of match play. They all demonstrated great enthusiasm and sportsmanship, which was great to see.
Cricket Mixed U9 v. Wells Cathedral School- The Year 4 boys and girls performed well in their first Cricket match of the season with some impressive bowling and hard hitting on show.
Athletics @ Somerset Athletic Association Championships – A very successful outing for our athletes who managed to medal in a mixture of events. Jayden won the U13 boys 1500m and there were some strong performances from the Year 5 athletes.
Cricket Boys U11A @ U11 IAPS regional tournament –The boys competed really well in what was an enjoyable and competitive day. Significant progress was made in terms of skill development and game awareness by all of the boys.
Cricket Boys U10 v. Kings Hall Away– Queen's played some good cricket against talented opposition.
Cricket Boys U11/10B v. King's Hall- The U11/10B team were competitive throughout the match and have shown good progress with their bowling.
Cricket Boys U11A v. King's Hall U11B – After a slow start, Felix and Jayden produced an excellent batting partnership to set a creditable target of 107 to win. Unfortunately, when trying to defend our total we conceded 37 extras and this was a major factor in the result. An enjoyable game nevertheless.
Cricket Girls U11B v. Blundell's –The girls bowled extremely well throughout the match and also showed improvement in their batting, which was great to see. They persevered against a tough side but were unable to secure the win.
Cricket Girls U11C v. Blundells –Against some tough opposition we fielded quite well. Some great batting from Alisa and bowling from Melanie.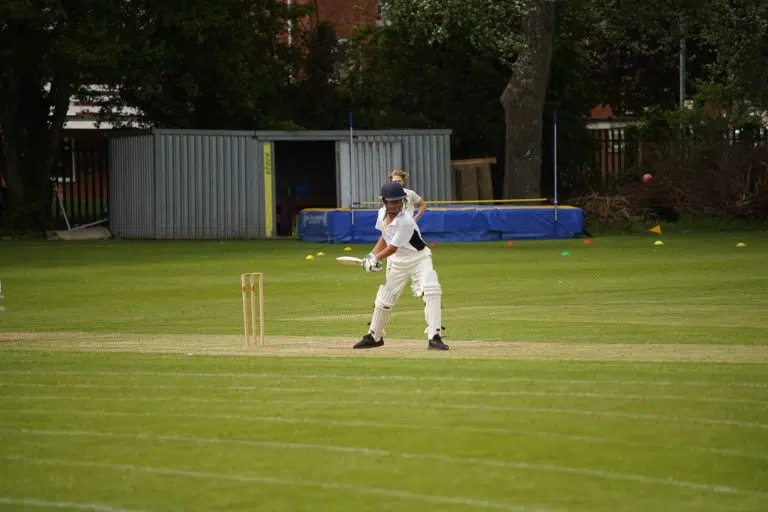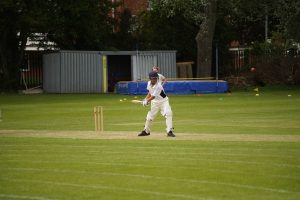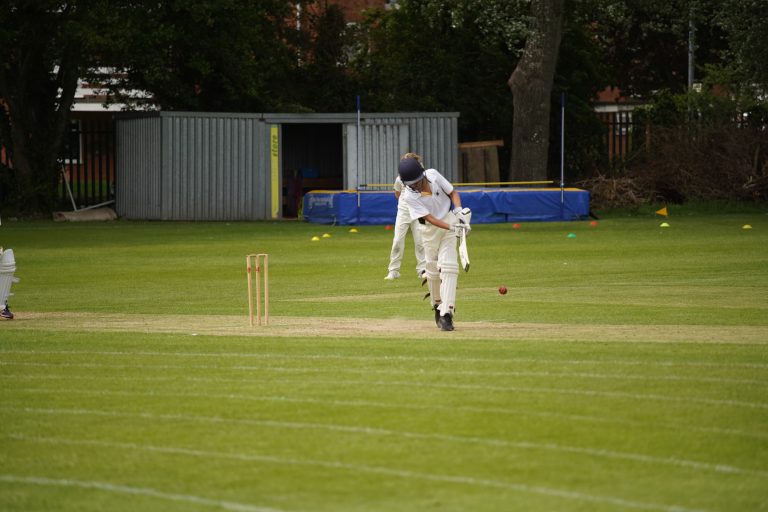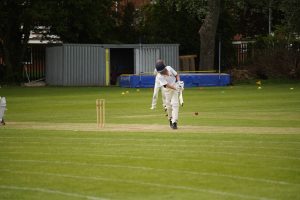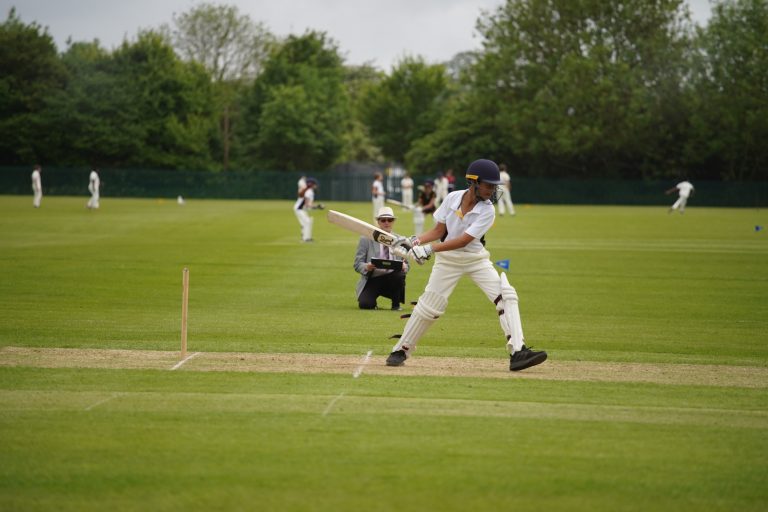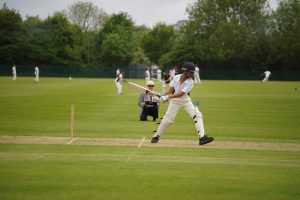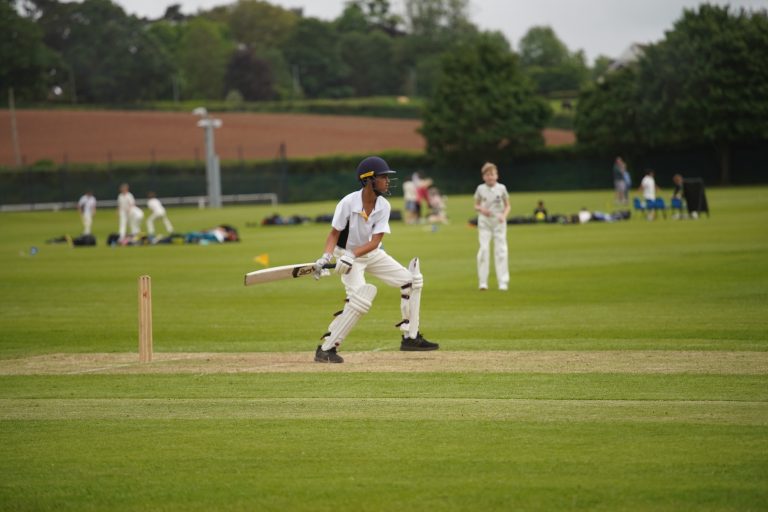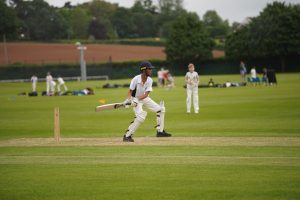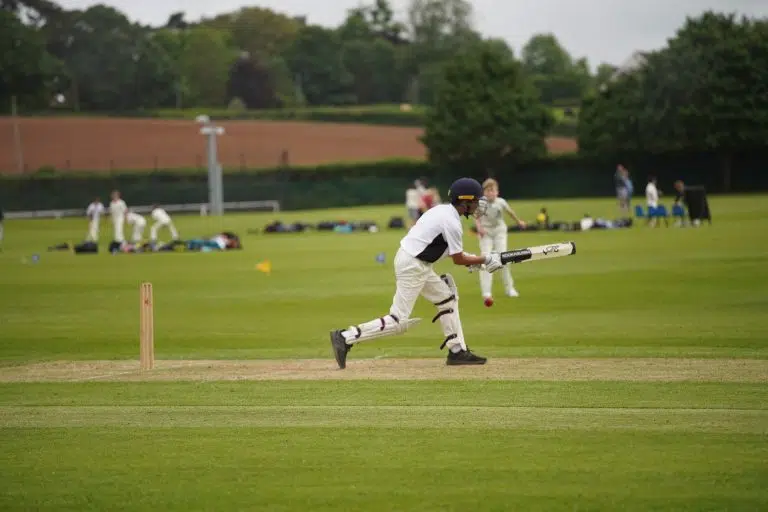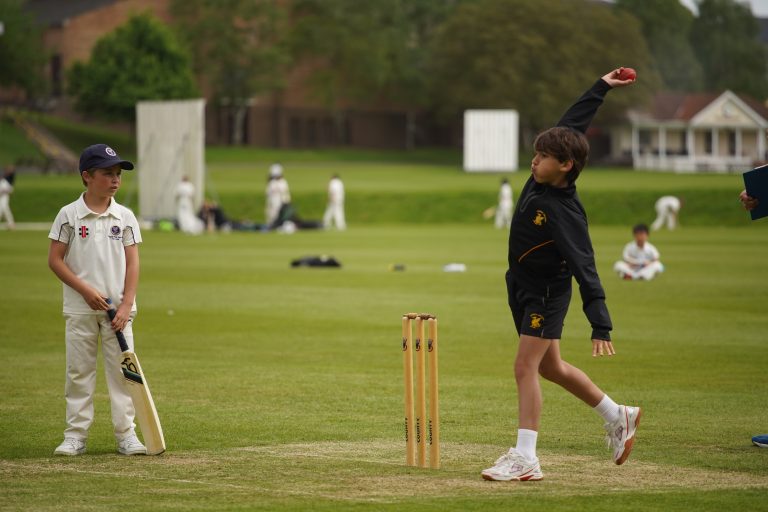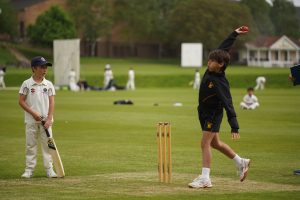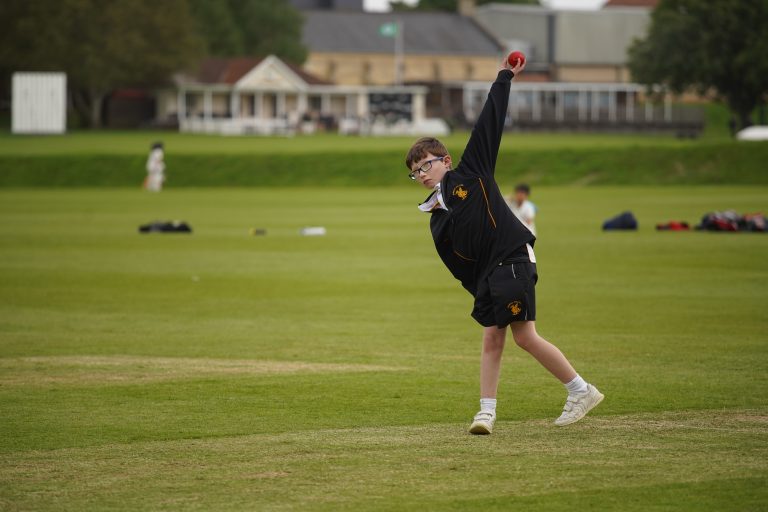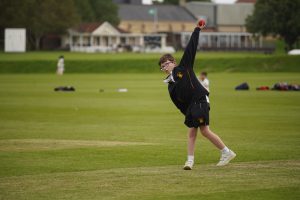 Senior Sports
Cricket
U13C v Exeter – Wholehearted performance from Queen's, everybody getting some kind of a game. Unfortunately falling 80 runs short of their target of 162. Stand-out bowlers included Sam Zomorrodian, Noah Low and Isaac Banks, who took two wickets. Luke Sherwin's was the best batting performance, retiring at 15 not out.
U13A v Exeter – Queen's bowled and fielded well, keeping the extras low and taking 7 wickets thaks to some excellent bowling and from Alex Burrough, Abi Walia, Nayland Wasu and Evvie Riches. Theo Hartland also took two brilliant catches. With the bat, everyone contributed but the day belonged to Tom Nash, who hit a fantastic 58 for his first school half century, finding the boundary 10 times.
U14A v Exeter – The U14 A team won their fixture against Exeter in glorious sunshine. Queen's batted first, hitting 203 for 9 in 30 overs. An outstanding 73 from Joe Ball and 35 from Caspar Reeves put us in a good position. Exeter made a valiant attempt in their run chase but were bowled out for 164 in the 28th over. Ben Mark came back to finish the innings with a hat trick and figures of 4 for 16. Our catching was excellent and very pleasing to see.
U13B v Exeter – The girls set a tight field and all played an active part in attacking the ball. They all bowled well, not offering too many wide balls and bowling with consistency. Some girls really grew in confidence over the course of the match. Well done to all girls who played.
U13B v Exeter– The boys enjoyed a very competitive T20 fixture against Kings Hall. The boys developed greatly in their running between the wickets, Euan Thompson showing some impressive clean hitting. Unfortunately we were a few runs short but a couple very impressive bowling spells from Leo Carpenter and Arthur Kennen kept us very much in the game until the very end.
U13B v St Peters– The U13C team played St Peter's in what was a dream for any coach! The match was incredibly closely contested – coming down to the very last ball in the final over as the decider. The girls put everything that they had in to the game and showed that they'd taken all their training on board through walking in to field, tactically arranging the field to stop 4s and running at every opportunity in order to make it a competitive game. Phoebe was voted batter of the match with some impressive 4s, and Lara was fielder with a wicket and 3 dot balls.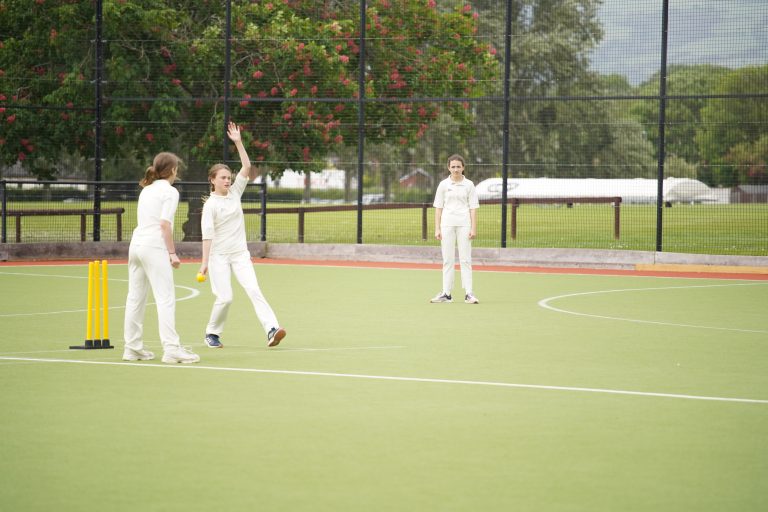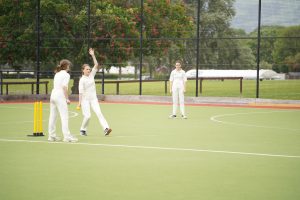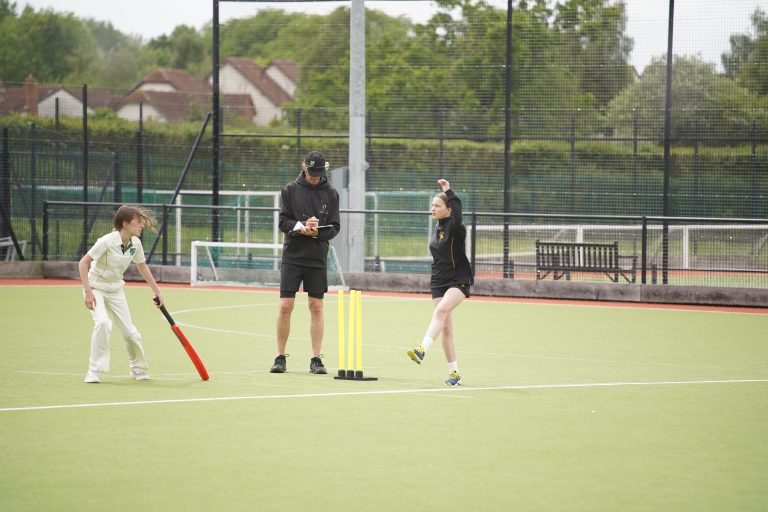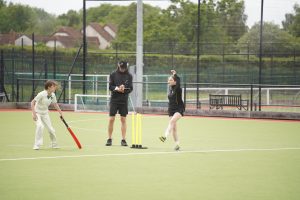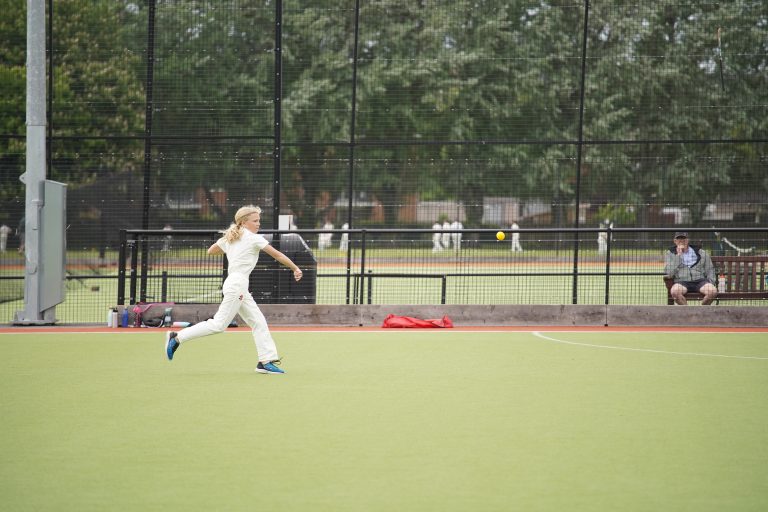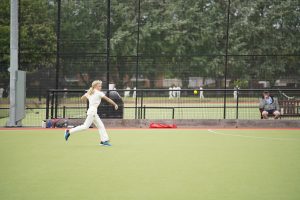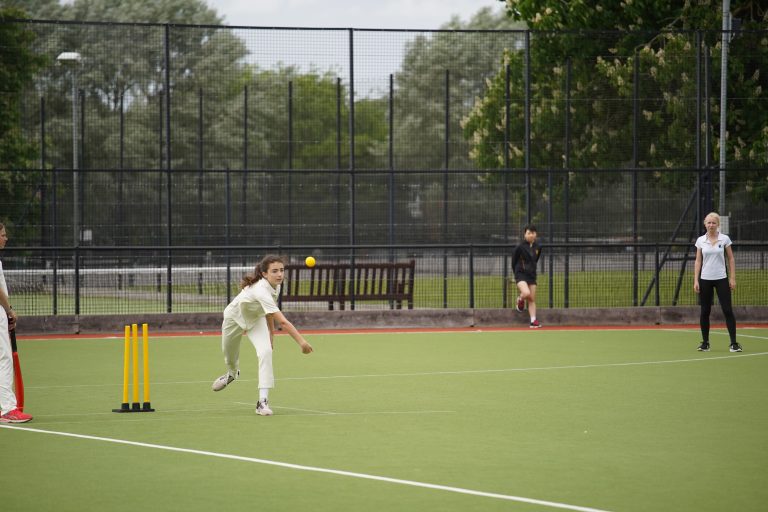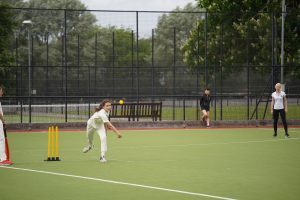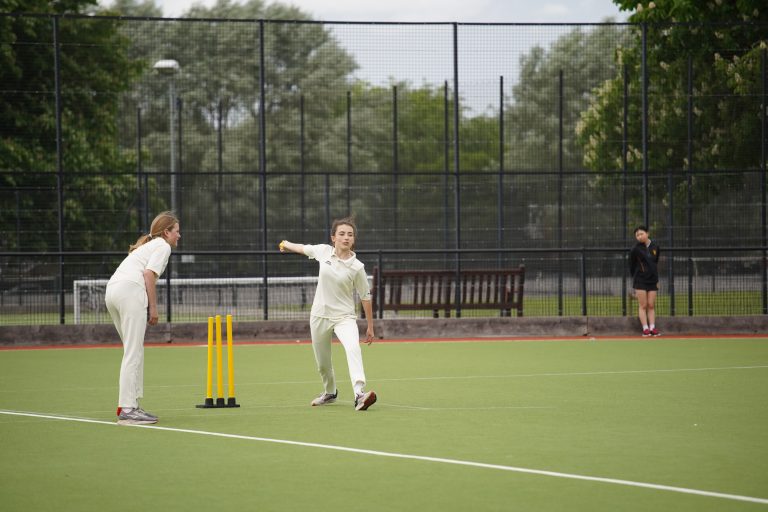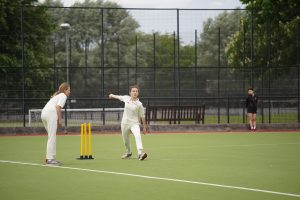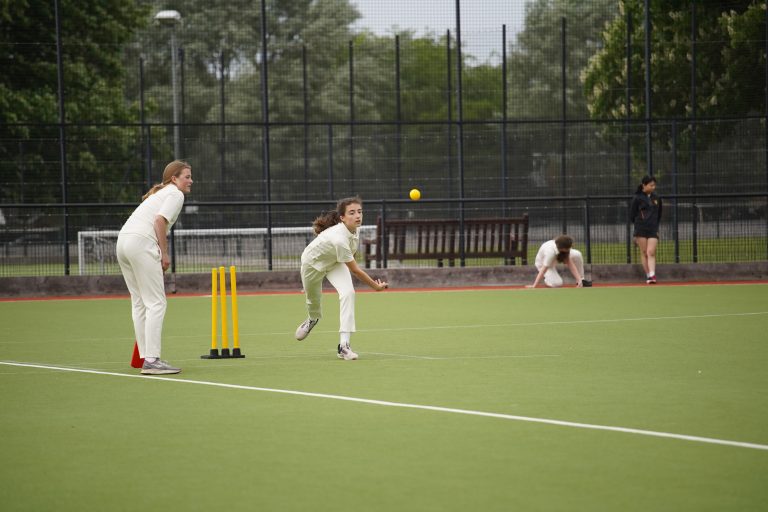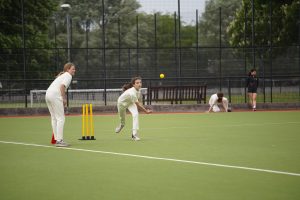 Tennis
Senior 1st v Wellington – The girls had a fantastic match against Wellington, showing their prowess in their groundstrokes and net shots, coming out as overall winners.
Senior 1st v Wells Cathedral School – The boys enjoyed their trip to Wells cathedral school and relished the opportunity to play on their new tennis courts. Some amazing rallies were had with convincing points won from smashes by Tycho and volleys by Chico. Well done to Roger on his debut to the team too, who put in some impressive serves and groundstrokes.
Athletics
A handful of our experienced athletes attended to SAA Champs in Yeovil at the weekend. Megan Clark in Y7 ran a superb 1500m race coming 3rd. Osa Eribo came 1st for her Shot and threw a good distance in the discus event. Louis Reynolds maintained his winning streak, coming 1st in the High Jump and Eloise Hill achieved a medal in all three of her events; 1st in the Long Jump and Triple Jump and 3rd in the 100m race. Well done to you all.