Prep Sports Report
Cricket Boys U11A v. Exeter School
The boys played well and handled the pressure at the end. Connah captained really well and scored 21 not out. With the ball, all of the bowlers impressed, with Max producing an excellent penultimate over.
Cricket Girls U11A v. Exeter School
There was some great bowling from the girls and a number of fours were scored. The girls now need to work on their running between the wickets to gain extra runs.
Cricket Girls U11B v. Exeter School
The girls enjoyed a closely fought match, demonstrating some very accurate bowling and fantastic fielding and batting.
Cricket Girls U11A v. Kings Hall
There was some great bowling from the girls along with dynamic fielding despite tiredness. Batting still needs focus and an increased intensity running between the wickets would help. Excellent play from Teniore.
Cricket Girls U11B v. Kings Hall
The U11B girls played a competitive and enjoyable fixture against Kings Hall in the summer sunshine. The girls bowled and batted well and there was some excellent running between the stumps to score some quick singles. In the field the Queen's girls worked well together and managed to take a few run outs with some quick thinking and accurate throwing. It is brilliant to see such progress with bat and ball from our girls this term.
Cricket Mixed U8 and U9 v. West Buckland
All the Year 3 & 4 children took part in games against West Buckland and really enjoyed the matches. They worked particularly hard on the accuracy of their bowling and it was fantastic to see the children benefit from the match play experience and grow in confidence in a competitive setting.
Cricket Mixed U11A v. Sherborne
This was a very enjoyable match in which every player made really positive contributions. Chasing 56 runs in 12 overs, our first pair of Connah and Izzy scored 43 runs in their 3 over partnership which set the tone for the rest of the team to follow. Well done to one and all.
Cricket Mixed U10A v. Sherborne
A fantastic match played in excellent spirit. A joy to umpire
Cricket Mixed U10B v. Sherborne
2 different U10 mixed teams played Sherborne and both had close, exciting matches. They all bowled impressively and were alert in the field.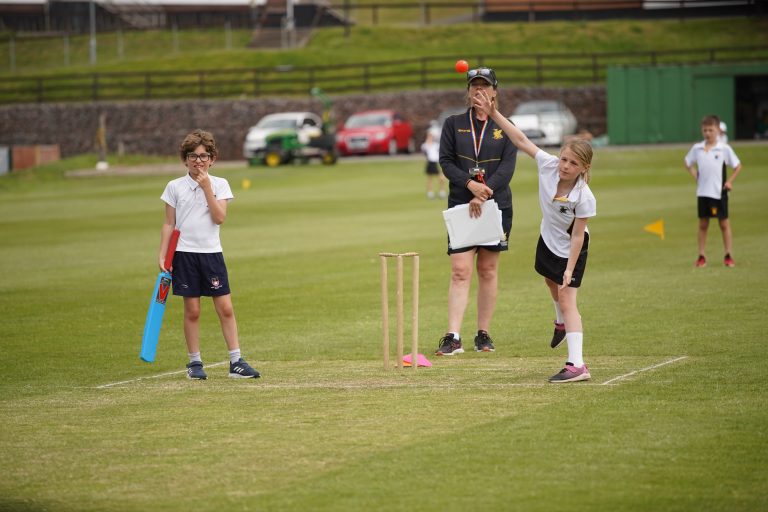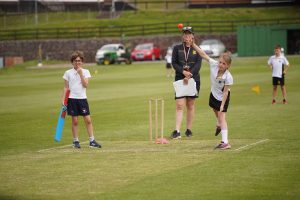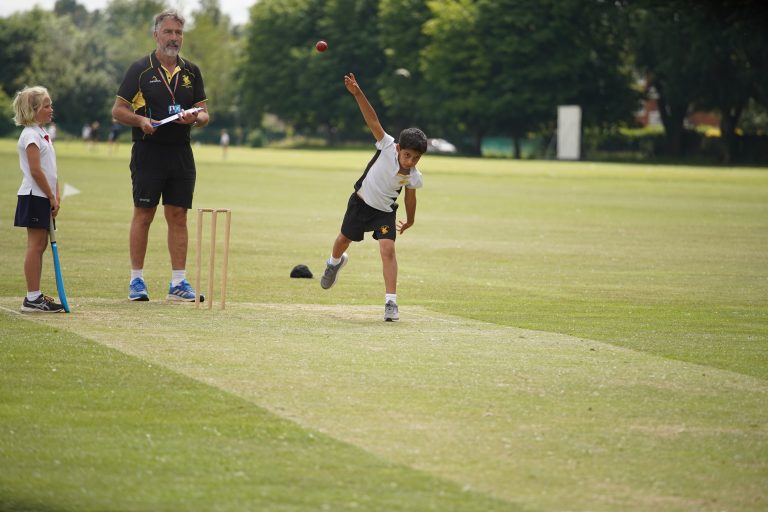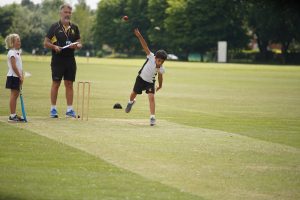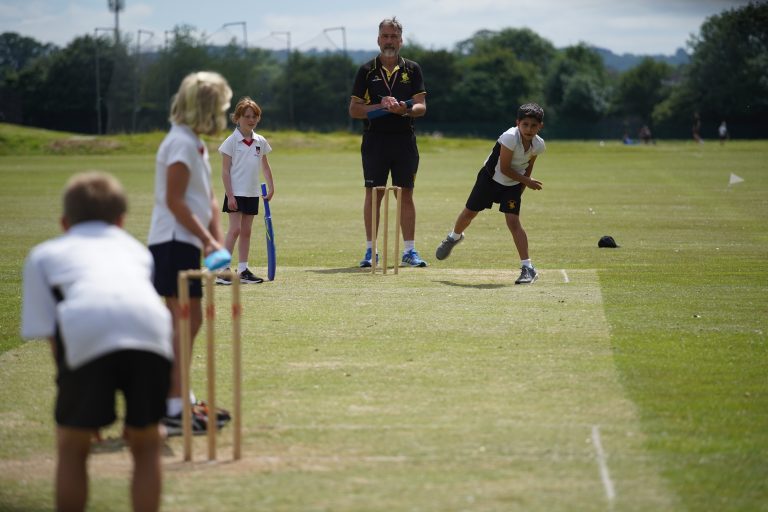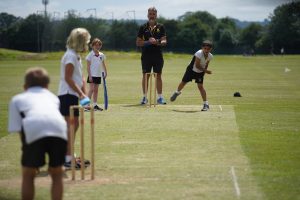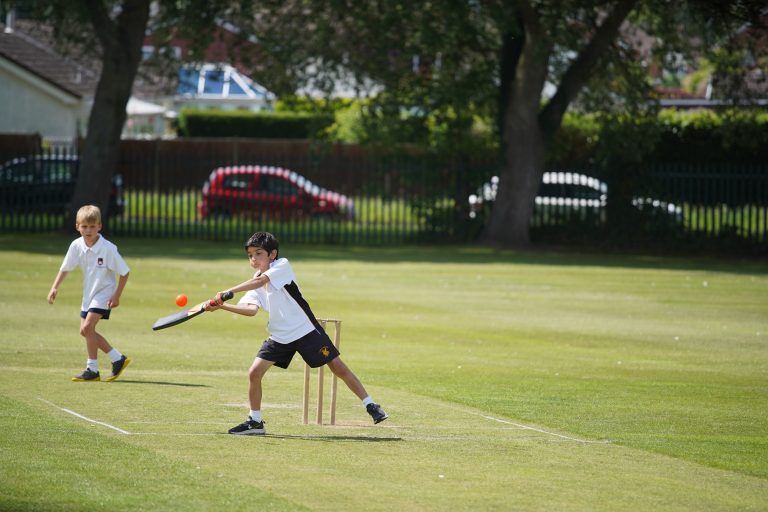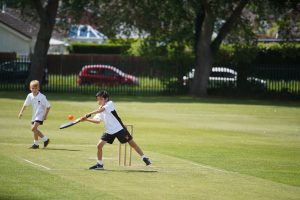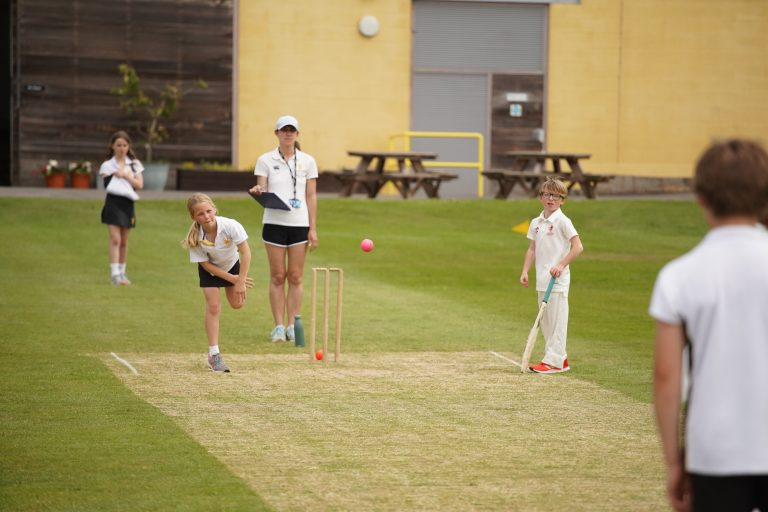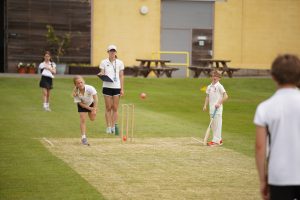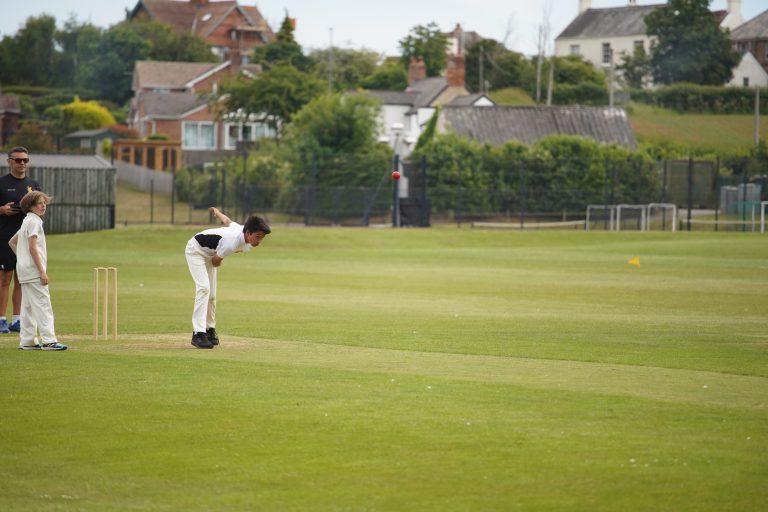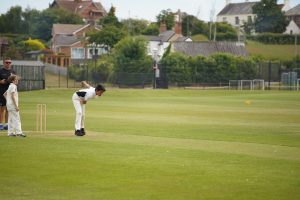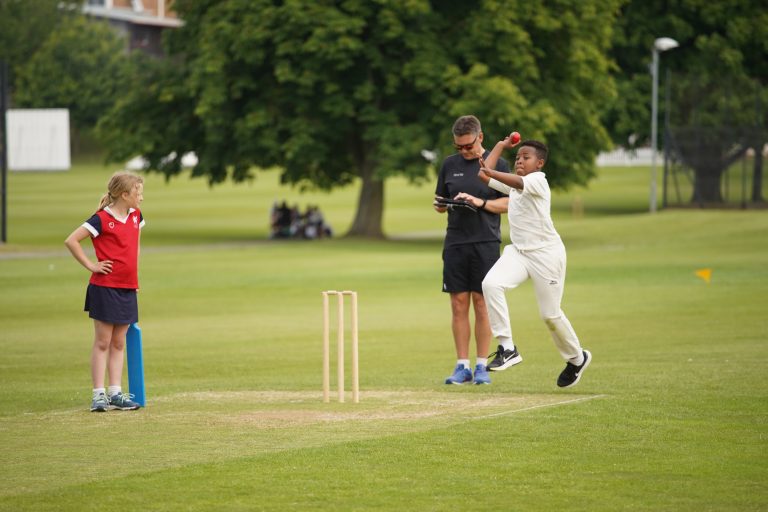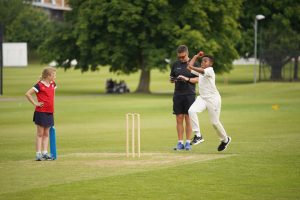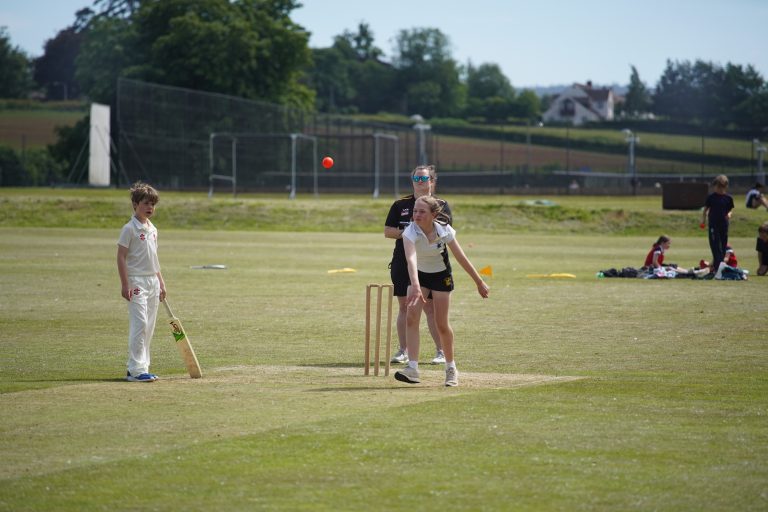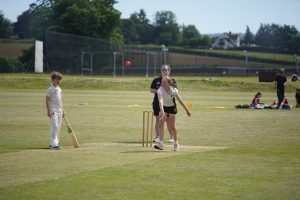 Senior Sports Report
Cricket
U13A v Millfield – Queen's started well, keeping the Millfield batsmen to under 50 in the opening 7 overs with some tight bowling and reactive fielding. Theo Hartland continued his catching streak by taking another at deep cover, to dismiss their opening batter. However, the third batsmen dug in and rallied to score 60 runs and Millfield finished with a competitive total of 140 from 20 overs. Queen's ran hard and scored several boundaries but the Millfield bowling line up was strong and gave away very few extras. Queen's batted out the innings, with Alex Burrough top scoring on 26, but Queen's came up short by 40.
U12B v Millfield – On a Sunny day on Pitch 2 Queens college took part in a pairs match vs Milfield. A side which had many year 6's in the side preparing them for the next season. James Njoroge taking 4 wickets on the day supported by Luke Sherman who took 3 himself. At the end of Milfields innings they where 229. Coming into bat Connor Hine was impressive with the bat showing the ability to be clever between the wickets, also supported by a year 8 batsman Henmant Pushpangathan with some brilliant shots seen Queen's finish on 260! A great team performance, the future is bright at Queen's College!
U13A v Sherborne – In the afternoon heat, Queen's came up against a new challenge of playing on a small pitch and decided to defend the boundary. Sherborne posted a good total on an unpredicatble wicket and Queen's struggled to chase, with Tom Nash top scoring on 23.
U14B v Clifton College -A good performance from the U14/15B Team against Clifton College. Players displayed better confidence when facing the ball and managed to secure some good singles. When bowling, players were consistent and accurate, and didn't give away many wide or no balls. Overall a successful afternoon.
Tennis
Senior 1st v King's College – The girls put in a stirling effort against a very strong opposition. The firsts lost 8 matches to 1 winning 15 games in total. The seconds faired better losing 5-4 and actually winning the same number of games as the opposition (35 each). Pippa and Elise played some fantastic shots and had their best game against the 2nd pair. Freya and Fallon played some lovely rallies often just losing games by the smallest of margins and Louisa and Addie improved as the afternoon went on. Gigi and Mathilda beat the 2nd team 3rd pair 6 games to 1 with an athletic performance but Ruby and Jenny were our stand out pair winning all three of their matches. Maeve was joined by Polina who kindly stepped in at the last minute and they had an extremely closely fought match with the 3rd pair just losing 5 games to 6. Everyone thoroughly enjoyed themselves and enjoyed the sunny conditions.
Swimming
Our U14, U15, U16 and Senior Swim Team competed in the annual Meade King Cup Gala against Taunton, Wellington and King's College. Filling every event, each race was swam in good spirit. All pupils competed to the best of their ability and when they were not racing they were supporting and cheering from poolside. Well done to all who competed.