Christmas in Ukriane By Anna Year 8
In Ukraine, Christmas is usually celebrated on January 6th. In December, people decorate their houses with Christmas lights and Christmas decorations and put up a big Christmas tree and decorate it. Most supermarkets and shops are also decorated. In the centre of the city of Odessa, you can see a really big glowing Christmas tree (I went there at Christmas a lot of times) In the New Year, people invite close friends to their house, they make lots of food, they always make this dish called "Olivye". (it's my favourite dish). At Christmas, I usually bake Christmas cookies (they are very delicious). I also always make Christmas cookies for my friends to give them on Christmas. People in Ukraine like celebrating New Year more than Christmas.
On the 1st January 0:00, people set off lots of fireworks, and you can see lots of them in your windows. After lots of fireworks, the children go to sleep and wake up to see gifts under their trees from Santa. In Ukraine, Santa is called "Did Moroz". It means Grandpa Frost.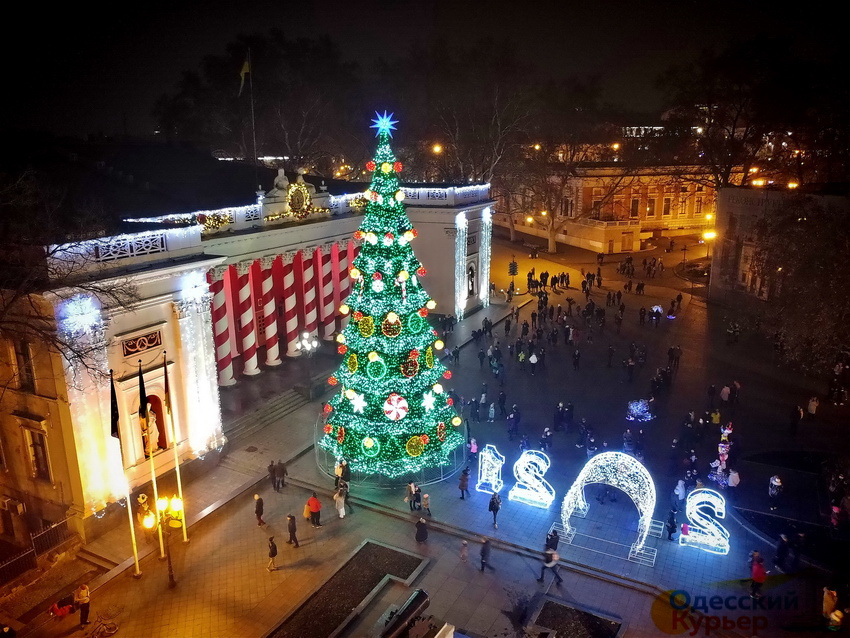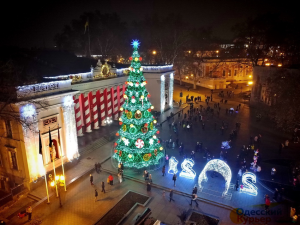 Christmas in Hong Kong By Alvin Year 8
In Hong Kong, we celebrate Christmas with our friends and family. Couples will go shopping and there are Christmas lights on many buildings and also Christmas decorations. People have time off from work for Christmas Day and students have a holiday for more than two weeks.
Boarders are going back for Christmas and spending their time with their friends and family. Some people will have a Christmas tree at home and also decorations. Many schools will have Christmas parties and students bring some food such as sandwiches, potato chips, ice cream, and 'xiao mai' which is similar to a dumpling.
Every Christmas there are events everywhere there are light shows and also fireworks for new year. I am looking forward to Christmas and spending time with my family and friends.聖誕節快樂 Merry Christmas!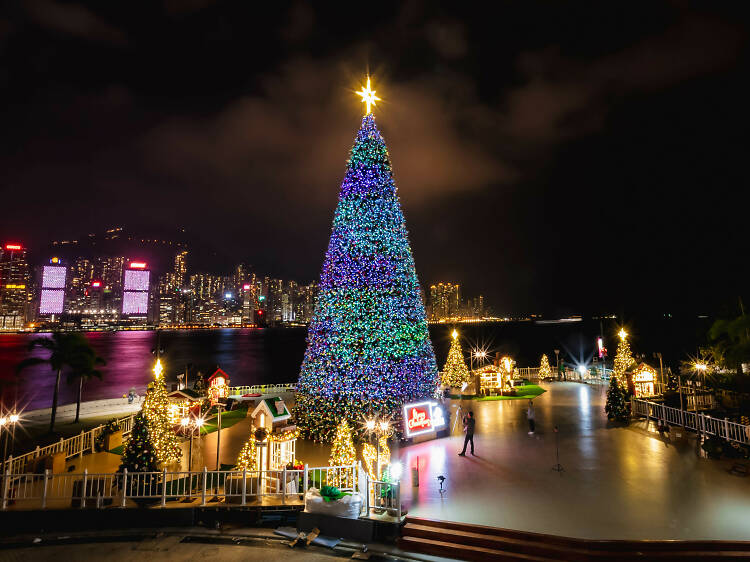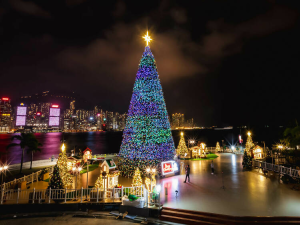 Christmas in Russia By Sofia, Year 8
In Russia Christmas starts on 7th January, Christmas is a family holiday. Traditionally, most Russians celebrate it with their relatives and loved ones some people spend Christmas time with their friends. During this time of love and forgiveness, people may present Christmas gifts to each other to show to make others a little bit happier. Nesting dolls, or matryoshka dolls, are favourite souvenirs from Russia and make great gifts for all ages and both genders. Homes are decorated with figures of angels, stars, and nativity scenes. Devout families go to church for the All-Night Vigil. Then again, on Christmas Morning, they return to attend the Morning Divine Liturgy of the Nativity.
Christmas in France By Ibrahima, Year 8
In France most people celebrate Christmas. Even in supermarkets, you can see decorations! We have a calendar with chocolate and crackers. At home, we decorate our Christmas tree. We usually eat duck liver on bread. The dinner just before the holiday is called "Reveillon".After Reveillon, in the morning we open the presents with everybody.
Christmas in France By Edouard, Year 9
Some nations have specialities at Christmas, and France is not an exception. My country has exciting traditions and varieties of delicious dishes that families enjoy sharing together on Christmas Eve. Gastronomic food is a very important part of France. Every year, we prepare foie gras and it is served on Christmas Eve. I understand that some citizens protest against this dish as we slaughter thousands of geese to eat their liver, but believe me, it's delicious. We also savour sea snails as well as frog legs. We are quite famous for these and foreigners find it "disgusting".But again, it tastes like chicken and it's very rich in protein. As a dessert, the French are fond of the Yule log. French Christmas is quite traditional and repetitive. Although I live in another country, I can recognise similar activities at Christmas such as gifts and the Christmas tree. I also discover differences. For instance, I really enjoy Christmas crackers and pudding which we don't have in France.
Christmas in Spain By Mariana, Year 9
Most of the typical Spanish foods at Christmas are sweet things: For example roscon, is a circle-shaped bun. We also eat nougats and marzipan.
As a family we enjoy going to see Christmas lights, shopping and being with the family.
On the 24th of December, some people go to their family houses to have dinner and spend some time together talking and singing Christmas songs. In most of the cities, all the streets are decorated with a lot of Christmas lights.Also we all put Christmas trees in our houses and decorate them.
Some people on the 24th of December we give presents. On the 6th of January, we also get presents, this is because of the three wise men that gave presents to Jesus when he was born, and on the 7th we open the presents and spend most of the day with our family.
New Year in China by Jacky, Year 9
Lots of countries celebrate Christmas, but in China, Christmas is not an important festival. However, in China we celebrate New Year but by another name; Chinese people call it Spring Festival. And now let me tell you about New Year in China.
The Spring Festival in China is always changing. This year's Spring Festival was on the first of February, but in 2023 it will be on 22nd January. Every year when Spring Festival comes, Chinese people always go back to their hometown to see their parents. During the Spring Festival, the Han nationality and some ethnic minorities in China will hold various activities to celebrate. These activities include offering sacrifices to ancestors, holding a memorial ceremony for an ancestor, saying goodbye to the old and bringing forth the new, welcoming happiness and good luck, and praying for a good harvest. The activities of the Spring Festival are rich and colourful, with strong ethnic characteristics. Also we eat some special food like Laba porridge (made with red beans), rice cakes, dumplings, spring rolls, Yuanxiao (a sweet soup) and so on.
Before the Spring Festival we clean the house and post Spring Festival red pockets and New Year pictures. Red pockets are small red envelopes with money inside which are given to children by their relatives. After the Spring Festival we can set off firecrackers and New Year's calls (New Year's call is a traditional Chinese custom, a way for people to bid farewell to the old year and welcome the new year, and to express good wishes to each other).