Prep School
A busy week for the Prep School children starting with the U11 girls travelling to Millfield last Saturday for their first tournament of the term. The girls worked really hard and gained confidence throughout the afternoon. Netball is a tough sport when there are players a lot taller than you! But the girls represented the school brilliantly.
Monday saw all the Year 3 and 4 children out playing matches against Wells Cathedral. Some great play ensued and all the children learnt a lot from their first competitive games.
Wednesday St John's Sidmouth were onsite for Netball and we had some lovely matches where the girls were well-focused but also very sporting and supportive of the visiting teams.
The U11A netball team were at their second tournament of the week, the IAPS at Kings Bruton. The girls worked really hard in some tricky conditions and showed improved passages of play and teamwork! Well done. The U11 and 10 boys played some great matches against Wellington and showed how much they had learnt in the last few weeks, they were eager to score and played some expansive hockey. Special mention to Harry in goal for the U10A who made some brilliant saves.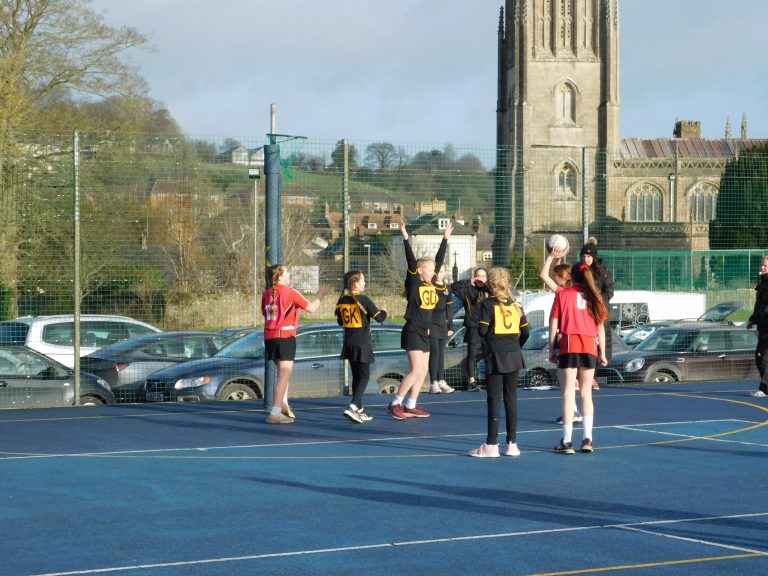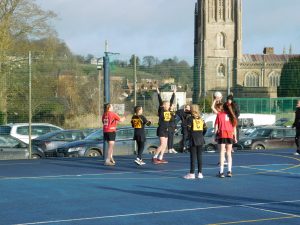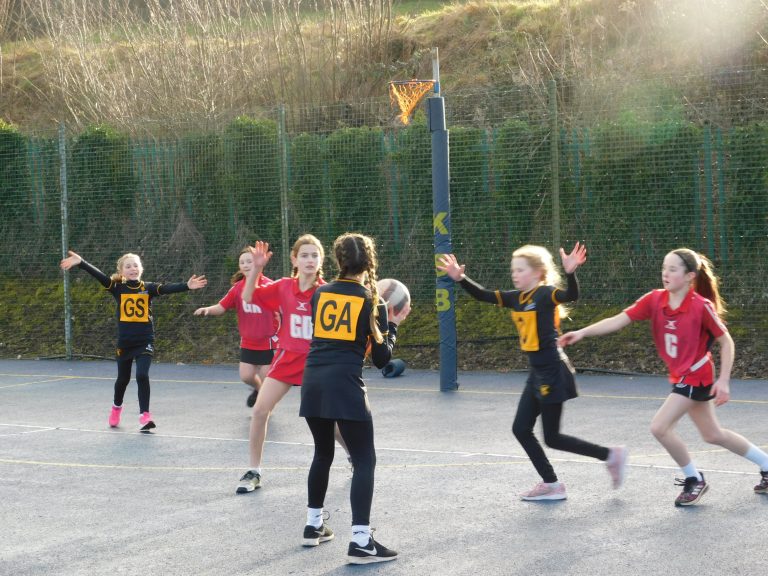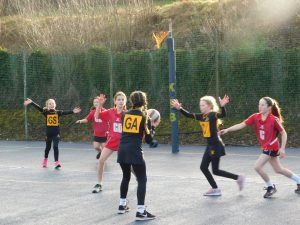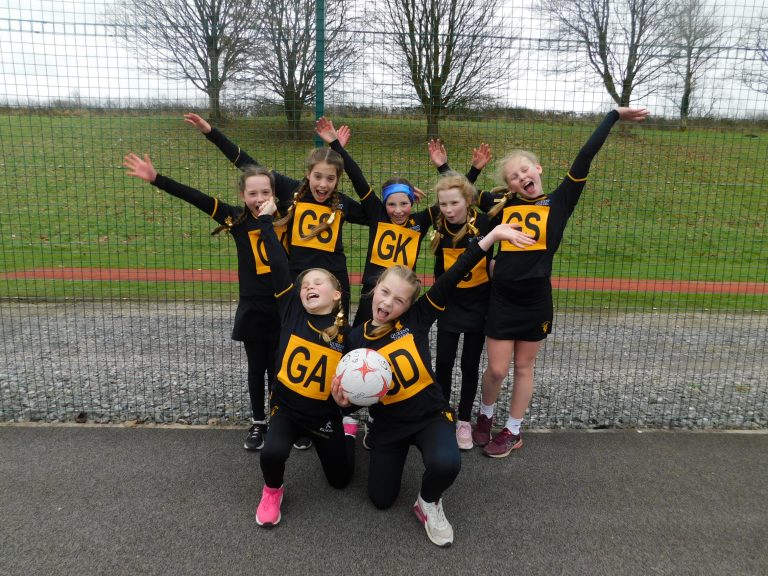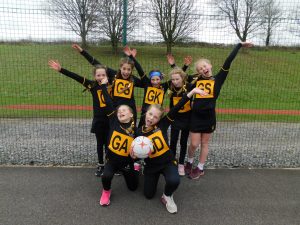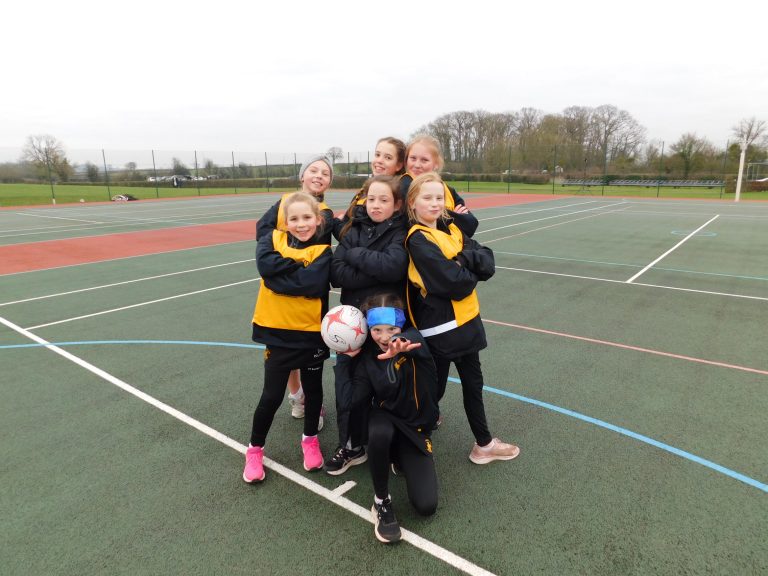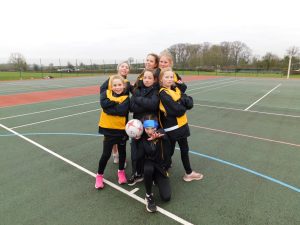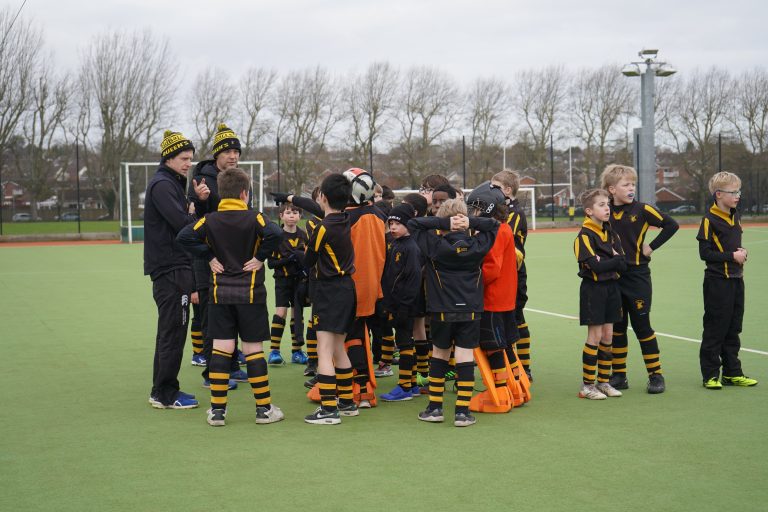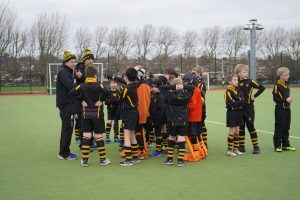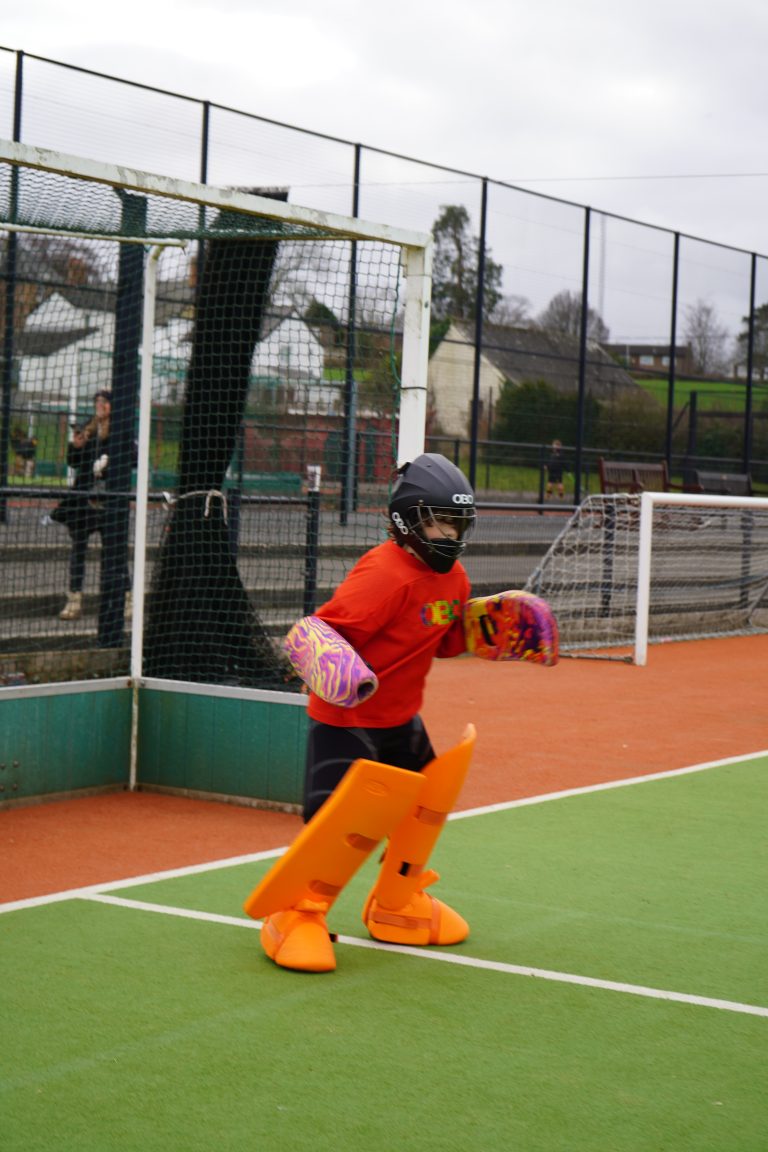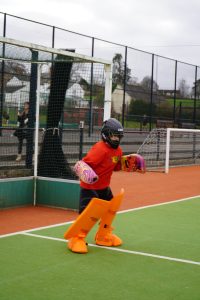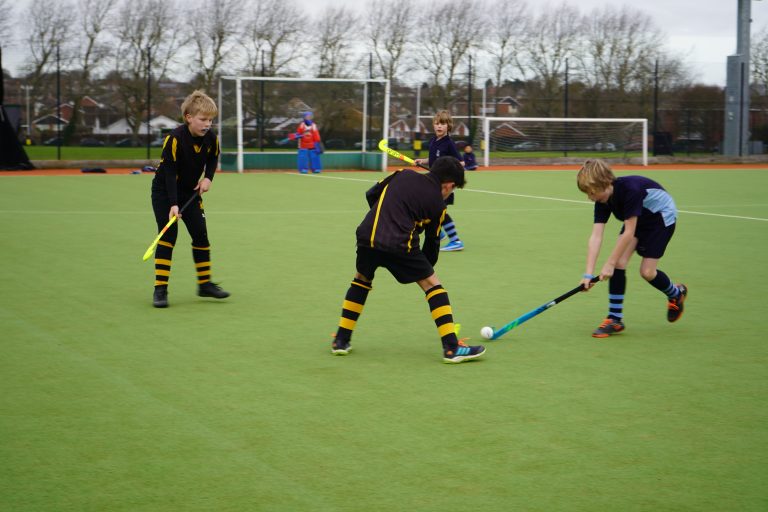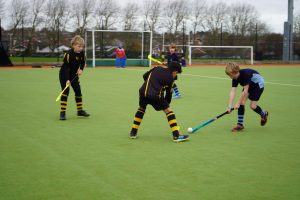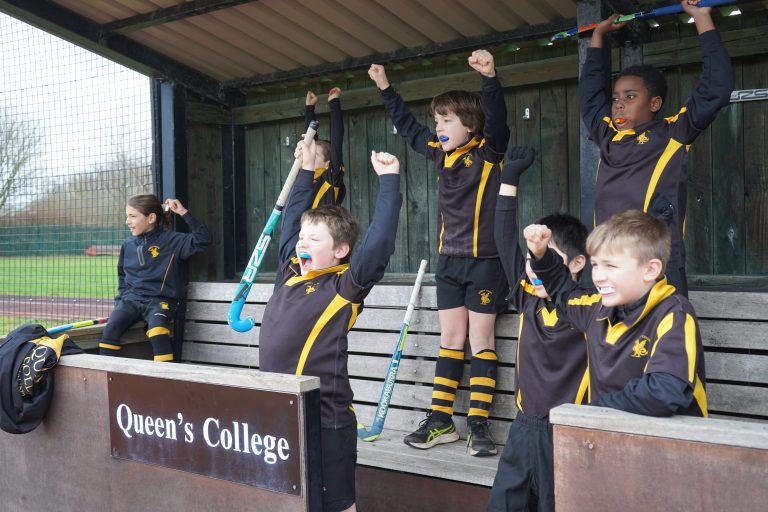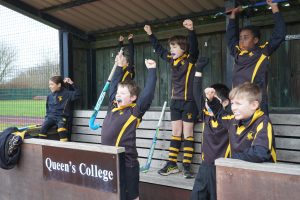 Senior School
It's been another busy week of sport for our students with our regular Saturday and Wednesday blocks plus county tournaments, a swimming gala and indoor cricket competitions.
Indoor cricket
U15 Lady Taverners began with a knockout semi-final against King's College held at Taunton School. We batted first, and showed good ball striking, sometimes too good for running indoors. We lost wickets to good yorkers, struck boundaries, faced dot balls, retired our top scorer and finished 72/4 off 8 overs. Kings batted with a similar run rate to ours but fewer wickets and then accelerated to our score with 11 balls spare. Tassie swung the ball well for her economical over, Tash took a wicket with her first ball and restricted runs well too, but man of the match for retiring on 20 runs was Tabbie.
The U15s then faced Millfield in the Lady Taverners Round 1 3rd/4th play-off at Taunton School. Bowling first we saw our good balls get well struck to the boundary wall in Millfield's imposing innings that closed on 60/0 off 4 overs. We replied in similar fashion when Tabbie hit their first straight ball back over the bowlers head for 6. Positivity continued going in to the last over needing 12 to win. It went down to the last ball so a great contest to be part of despite falling 3 runs short of their score. Highlights were Issy A hitting 6 with her first ball, Tabbie passing retirement score again with 18* and Tassie's tight bowling. All the girls appreciated each others success and enjoyed a close battle.
The knockout first game was an eye-opener for us in U13 Lady Taverners. We bowled first and did so with reasonable accuracy that their batting lineup met with finding gaps and aggressive running. Our fielding was excellent at times and earned 4 run-outs and 1 catch to take 5 wickets in Millfield's 111 runs off 8 overs. Our reply started with consecutive wickets via pacey yorkers and never got going to match the required run rate. We finished 43 all out and just need to play more games to judge a run and back our ball striking ability.
Swimming
U13, U15, and U18 Swim Team performed well at the gala on Monday. A special mention to Tabitha and Zach who achieved 2nd place in their races. Well done to all swimmers who took part.
Netball vs Leweston
It has a great start from the 1st VII against Leweston scoring some early goals. Breaking the flow in the centre court meant that we conceded lots of turnovers. Osa and Jen worked incredibly hard in the D to pressure the shooters and collect rebounds. Not our best performance but one that we will learn from.
Despite a slow start, the U15A defence turned over numerous interceptions in the 2nd half for the attack to convert into Queen's favour. Well played by Holly, Tasanee and Hannah.
The U14A girls built their play throughout the quarters, meeting their targets for each quarter. They showed some great progress in their play from their first match of the season with fantastic passing sequences and great movement of the ball around the circle to create options to shoot. Mixing the girls up into different positions proved to be a successful tactic in the final quarter, with it being the best quarter of the game.
In the U13A match Leweston dominated the first quarter taking a big lead. We had a change of tempo for the second quarter, taking longer for releases and timing our runs to keep more possession. We also created many turnovers and this swing in momentum reduced the margin to set up a competitive second half. Leweston then dominated the final two quarters to take home a convincing win and left a reminder to clear space and drive towards the ball for shorter sharper passing with more composure.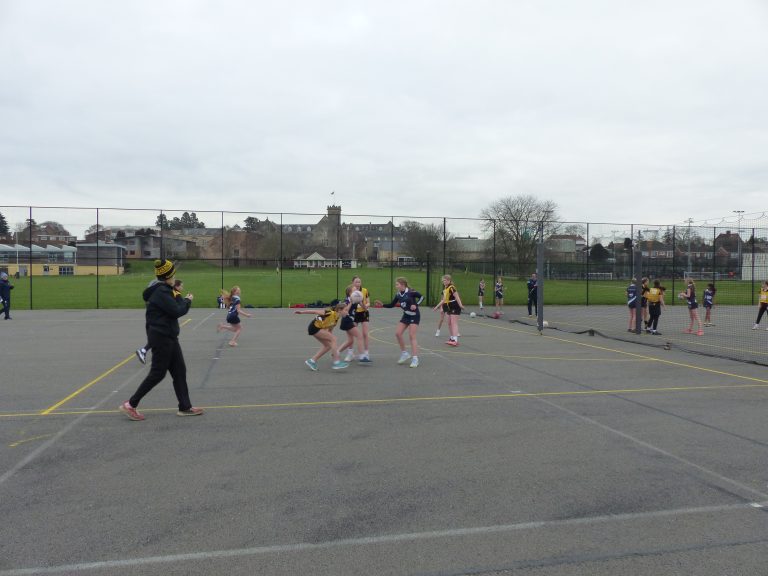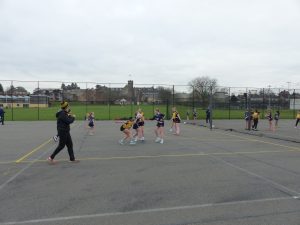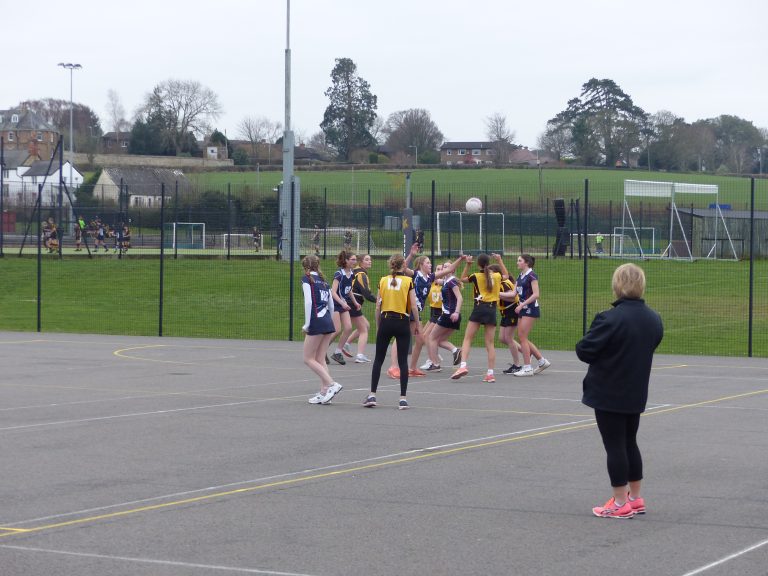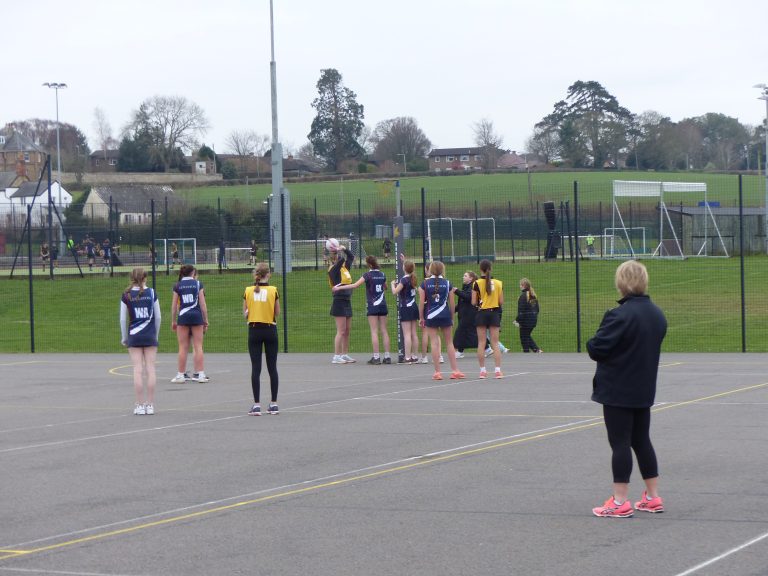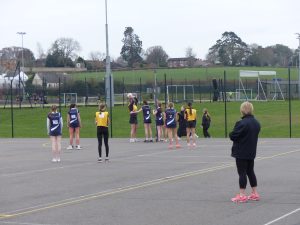 Netball vs Castle School
The u13A team played very well in a match against the Castle u13A team on Wednesday. Queen's made a fast start with accurate passing and shooting making for an excellent first two quarters. Castle came back strongly in the final two periods and the speed with which they played was admirable. Queen's worked extremely hard to defend their lead however the speed of the opposition proved the difference in the end. A gritty and spirited performance from the u13As which made for an entertaining match.
The competitive team spirit helped our U13B compete with the depth at Castle School. Our defence made important interceptions to create turnovers and worked the ball well down the court. A great contest that Castle won 10-5.
The U12C Team had their first Netball match against The Castle school. Madara was awarded MVP due to her good defending and intercepting skills. A great effort from all the girls.
The U12B girls played an energetic game and found lots to develop. Alma played well in the centre third distributing balls while Naomi made good attacking runs. Charlotte took some great rebounds to turnover the ball.
Netball vs Lewston
The Year 7 girls have had a fantastic week of Netball. Last Saturday they played Leweston school, winning 26 – 4. Their work on timing their moves and passing into space was evident in the game and the accuracy of the shooters on great form.
This led into the Millfield tournament. After a shaky start, drawing the first game, the girls found their rhythm and went on to win their group. In the semi-finals and final stages they didn't lose a game and rarely conceded a goal. They certainly deserved their well earned medals after a very tiring few hours of play.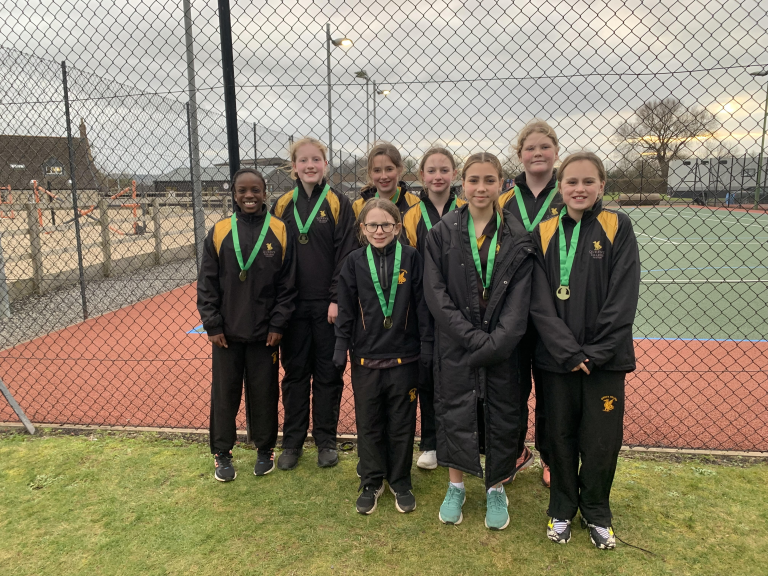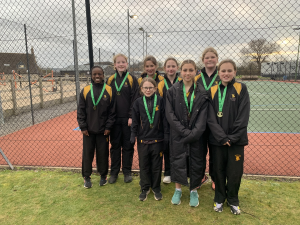 Hockey vs Wellington
The 1st XI had a hard fought battle against a tough opponent. The boys played well and were 1-0 up for most of the match. A 10 minute spell where Wellington scored 3 goals was Queen's downfall when the score changed to 3-1. We took Joel the GK off after a stellar performance in goal, to have an extra outfield player which ultimately didn't work out. The fiinal score was 4-1.
The 2nds had a great game with two good teams playing in excellent spirit. It was great to have so many players wanting to play, and even better to come away with a win. Player of the match was Charlie King.
In the U15As best performance of the season so far, Queen's dominated possession and territory against local rivals Wellington. From the start, Queen's piled on the pressure and took a deserved lead through Caspar, who finished well from the top of the D. Queen's continued to play flowing hockey, shifting the ball into the wide areas well and attacking the baseline effectively. Ali made it two as he rounded the keeper and slotted in the team's second just before the break. Archie and Joel kept things ticking over in midfield and Queen's went on to score again through Caspar to secure victory.
The U14A boys showed incredible improvement this weekend against Wellington with outstanding performances from the whole group. It was so pleasing to see the boys score first and show great game awareness and composure to hold out for a 1-1 draw. The development of the group over the last couple weeks has been brilliant.
Queen's U13Bs raced into a 3-0 lead thanks to some composed finishes from Euan and Ollie J, and it looked like it was going to be an easy afternoon. However, Wellington regrouped and by the final third, had brought the score back to 3-2. Some resolute defending from Thomas and Max kept Wellington pinned back and Queen's held on for a good victory.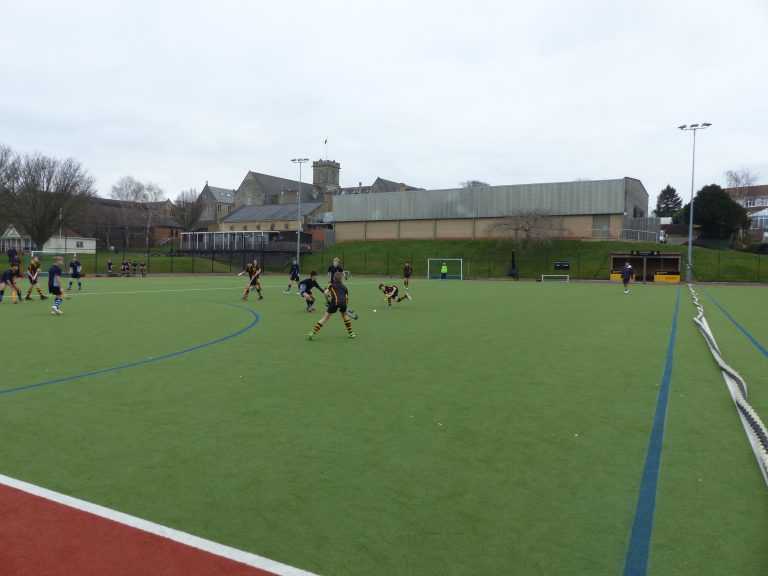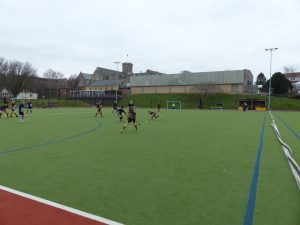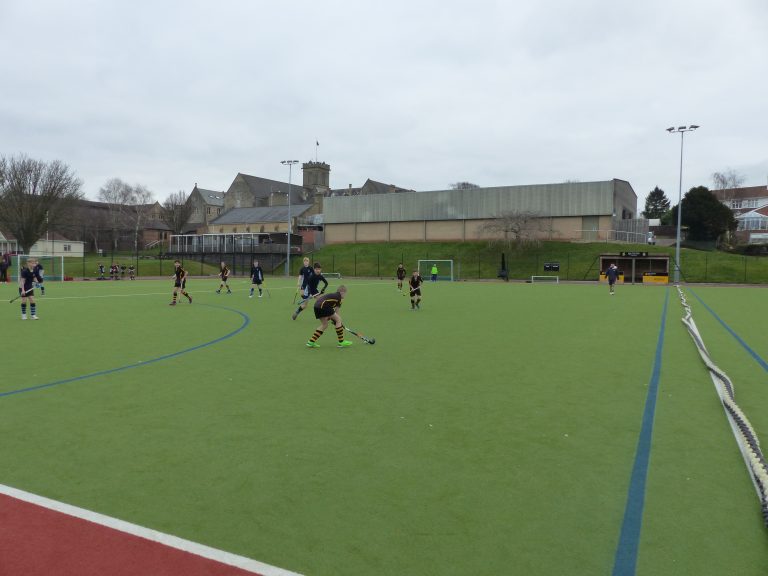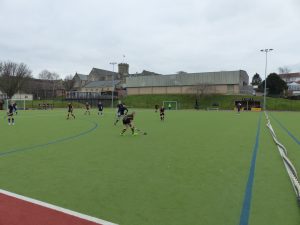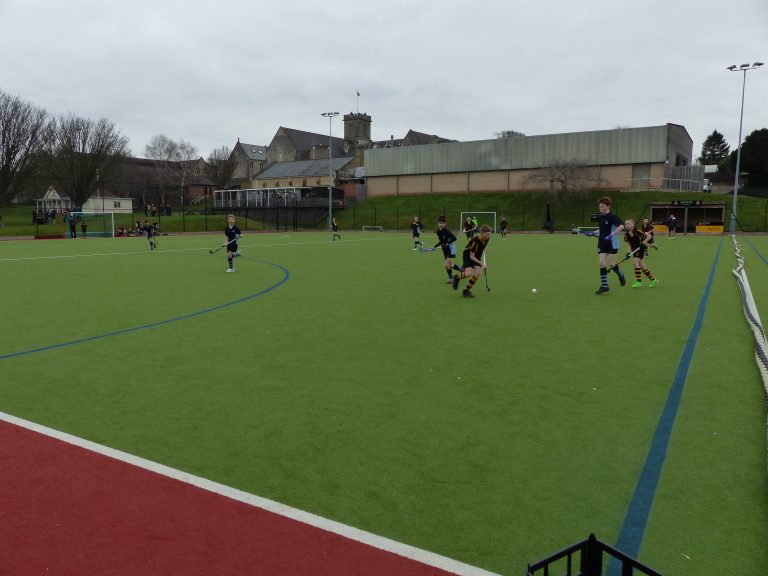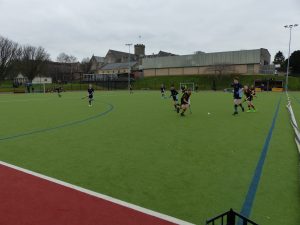 Hockey vs Exeter Cathedral School
Everyone in the 13As played very well, a good debut from Oliver and strike into the bottom corner. James also with a hard hit from the top of the D. Felix with some good saves to keep the scores down.
With two wins a row, the Queen's U13Bs were confident about their chances, but started slowly and went 2-0 after two goalmouth scrambles. The players rallied in the middle third and pulled a goal back through Euan, who flicked and finished on the volley superbly. Tom also scored late on but unfortunately, the score finished 4-2.
The U13C boys enjoyed a successful fixture with a couple of great goals allowing for a great win. The boys are showing great progress and understanding tactical play and team play. They are enjoying their hockey which is exciting to see.
U14 county hockey tournament
The boys had a great morning of hockey at the u14 county tournament. They played great hockey in the first game to come out winners but made a few mistakes which meant we lost in the last moments. The boys shoes huge resilience to come back knowing they needed to win their final 2 matches to qualify. They were up for the challenge and played great hockey in both games which allowed the boys to finish second and qualify for the regional round.