VIP guests, including our Heads, Governors and Foundation Trustees, were treated to a three-course meal of starters, mains and desserts from our pupils. The event was held in our 'Kitchen Garden Restaurant' at Queen's, a pupil-led and pupil-run classroom space used to teach catering and hospitality skills. What made the experience so exceptional is that the pupils wrote the menus, as well as preparing, cooking and serving all the dishes with each dish linked to at least one food grown or reared by pupils at Queen's College.
The pupils designed a starter that was a slow-cooked soy, ginger and scallion of Queen's College pork ribs with a seasonal pear and radish salad. The pork was from the school-reared pigs that were butchered here at Queen's with garlic grown by pupils outside the restaurant in the school kitchen garden.
For mains, the restaurant served roast Queen's College pork porchetta, thousand-layer potatoes, and seasonal honey roast heritage carrots served with a pork jus. Once again pupils used meat from are school-reared pigs together pupil grown potatoes from the school kitchen garden.
Finally, for dessert, an indulgent chocolate tart with enriched homemade sweet shortcrust pastry, and homemade salted caramel sauce topped with homemade honeycomb crumble, served with homemade real vanilla ice cream. When it came to the ice cream pupils used bunches of real vanilla pods sustainably sourced courtesy of the local LittlePod company that imports direct for us from the communities abroad.
It was wonderful to see the older Sixth Form pupils together with those being taught GCSE Food, Preparation and Nutrition help and support and mentor the younger school pupils to make and serve all the dishes. In the kitchen classroom, Year 12 and Year 13 taught a group of Year 7 pupils about the menu, food preparation, and food presentation while another group of from Year 7 smartly dressed in bow ties and black aprons were instructed on serving the dishes.
Head Governor, Mark Edwards, said, "It was a delight and the students were fantastic all very attentive and the food was perfect".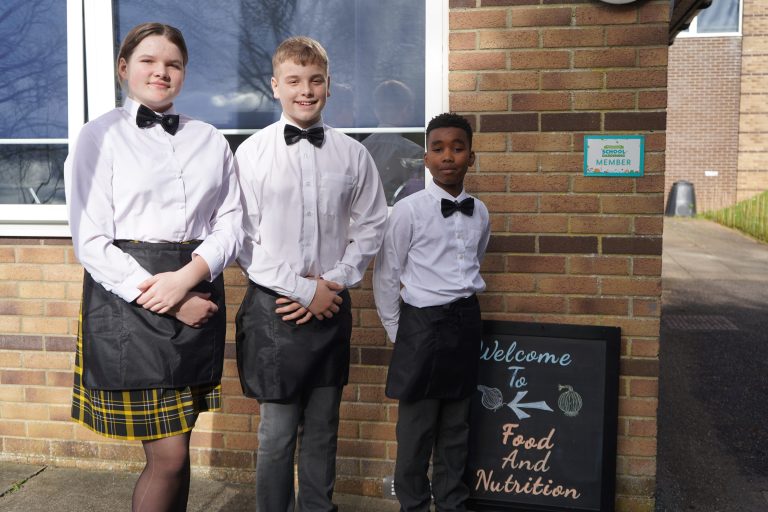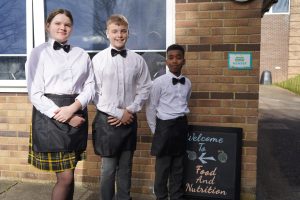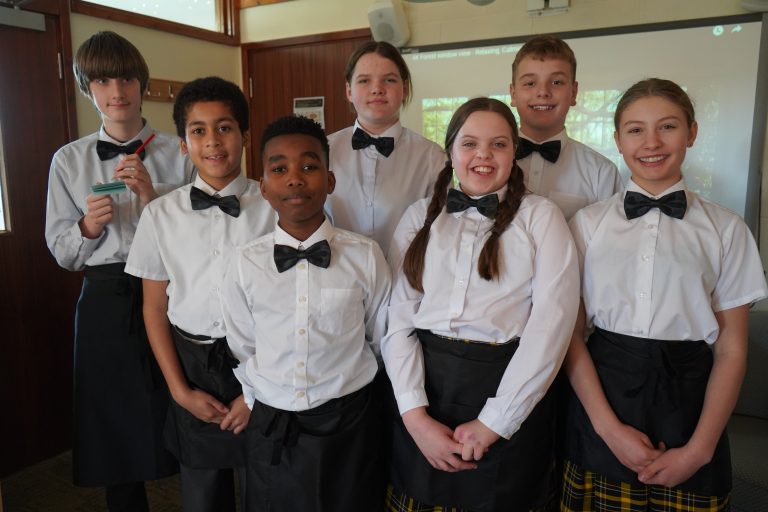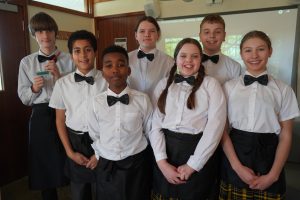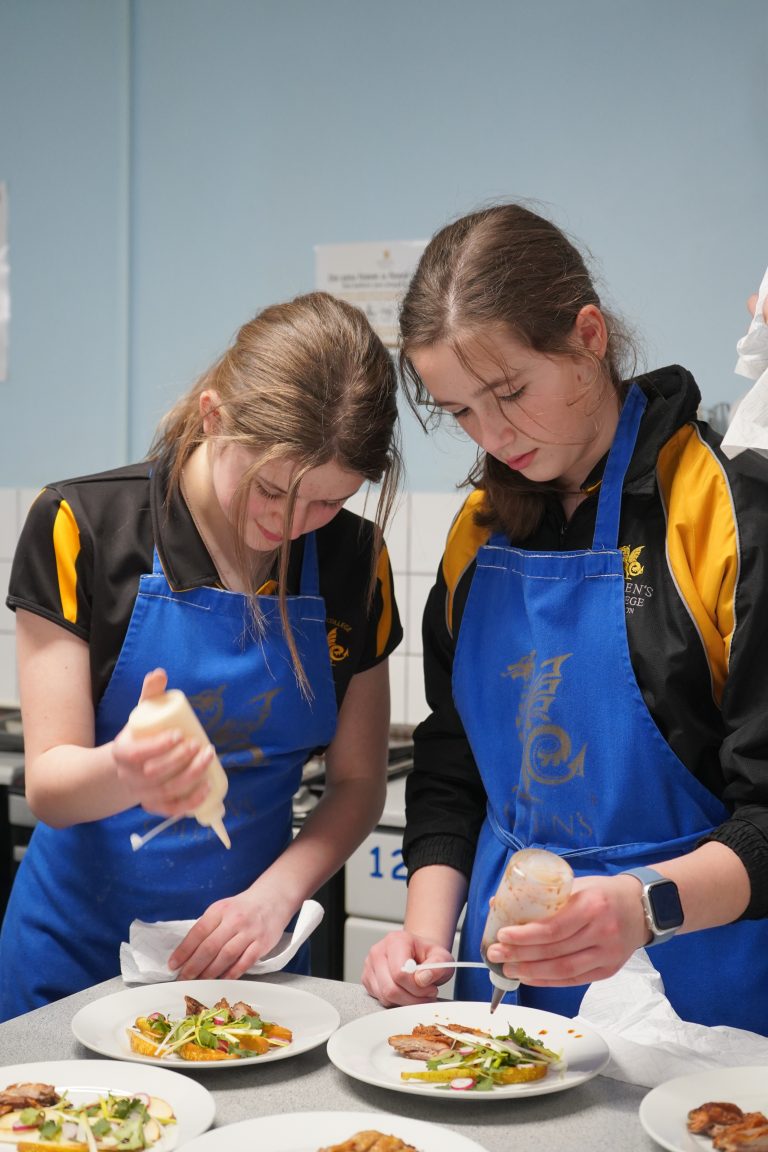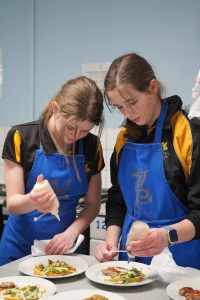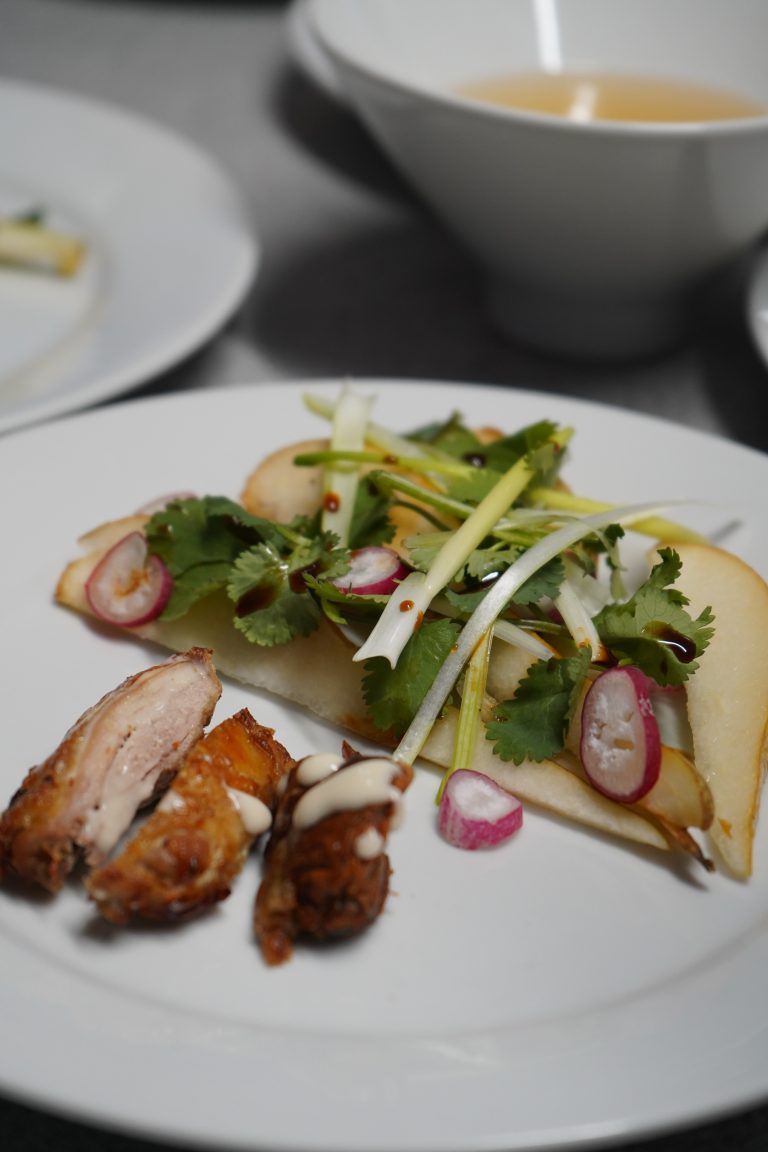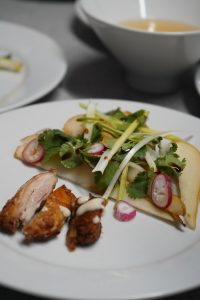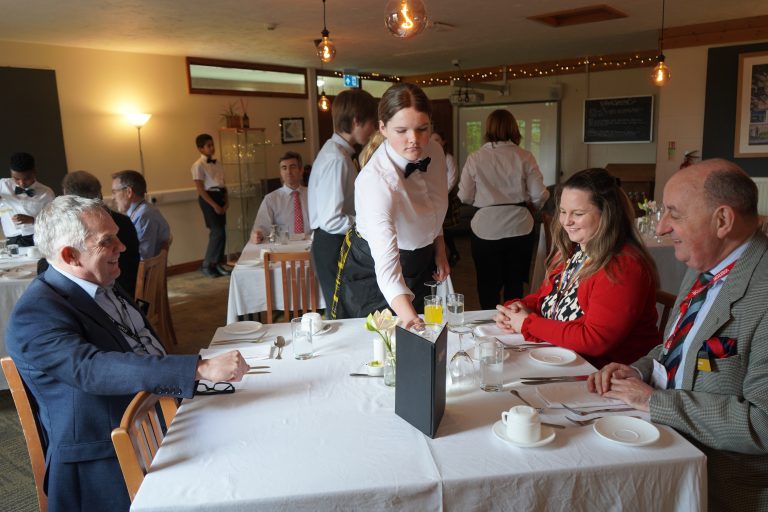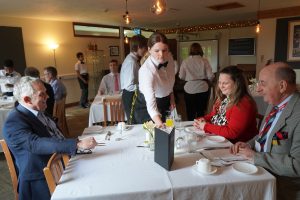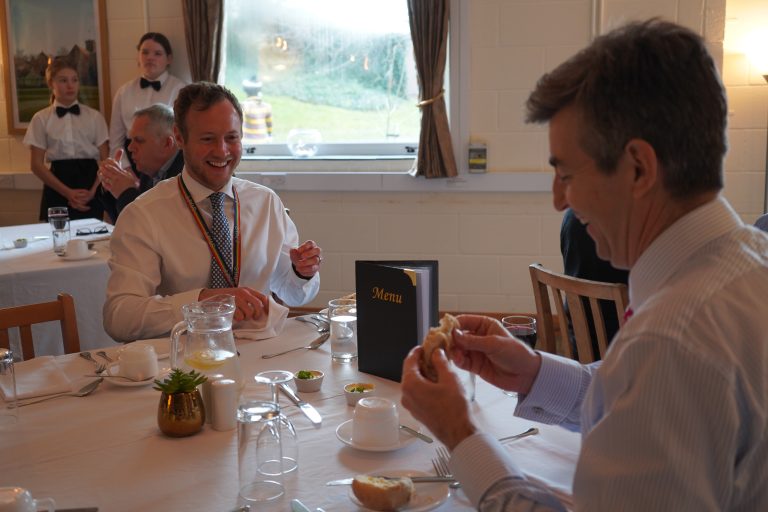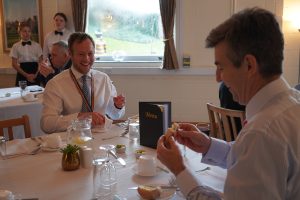 See more pictures on our Flickr account