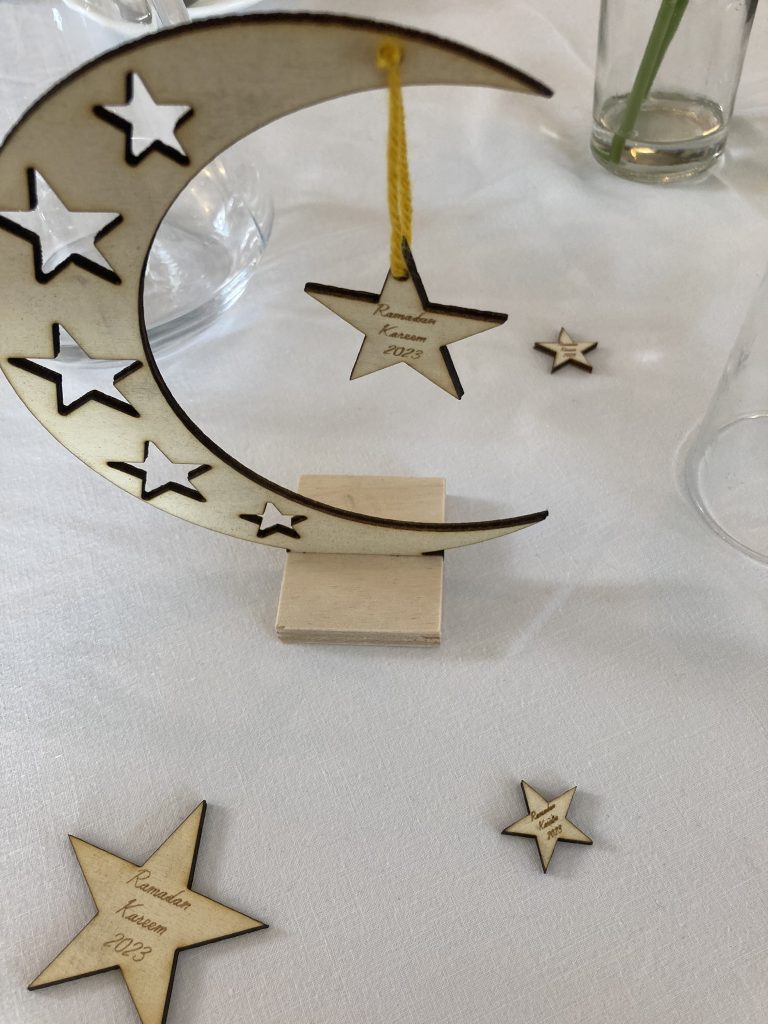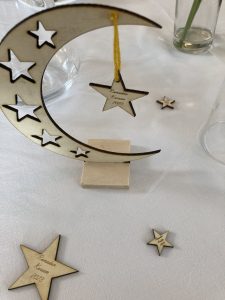 This month is Ramadan, a period of fasting and reflection for Muslims all around the world. Staff, pupils, and members of the wider community came together this week to celebrate the end of the daily fast, known as 'Iftar'. The event provided an opportunity for staff and pupils (who may or may not be observing Ramadan) to partake in the ambience of Ramadan in the pupil's Kitchen Garden Restaurant and have the traditional Iftar feast together to gain a greater understanding of Ramadan.
The fast was broken with traditional energy-rich dates being given out as people took their seats, followed by a wide selection of dishes and desserts including crispy chicken Musakhan Rolls, meat-filled Kibbeh, and vegetarian Kibbeh Neye w'Khidrawat, stuffed Yalanji vine leaves, Fattoush salads, Ma'arouk stuffed sweet loaves of bread many rice dishes and dips including Fattet Hummus and Aubergine Mutabal and sweet treats like the cream filled Qatayef Asafiri.
"This is a testament to how Queen's College values different views and beliefs to ensure all pupils, staff, parents, and the wider community feel recognised and feel a strong sense of inclusivity", said Mr. Mann, Head of Faculty of Art, Design, and Food.
Mr. Higgs, Head of Design and Technology, who came up with the initial idea added, "hosting this event allowed many pupils and staff to experience their very first Iftar and have
the opportunity to sit together on one big table and enjoy many wonderful culturally diverse food dishes. The open-mindedness and enthusiasm shown by all really showed the spirit of Queen's College and how we are dedicated to furthering diversity and inclusion for all communities and within all aspects of the school".
Taunton and Somerset Islamic Centre said, "This is amazing. Well done to everyone involved".
Huge thanks have to go to the Al Boukan family for investing such love and passion into the creation of the authentic meals served this week and explaining the dishes to other staff, pupils, and parents that joined us.
Plus thanks to our school technicians Lucy Bucknall and Geraldine Fuller for their help with the school making laser cut and card table and room decorations for the event.