Is there anything better than a homemade mince pie at Christmas?
At the weekend Prep boarders in Years 4, 5 and 6 together with Mrs Fox had got into the party spirit with a festive food masterclass with Head of Food and Nutrition Mr Mann. It was a chance for these budding young bakers to make sweet Christmas pies with a healthy twist as they made Mr Mann's Fruity Mince Pies with their own homemade fruity shortcrust pastry and their own homemade fruity mincemeat made with raisins, banana and apples, all baked inside an apple!
Mr Mann's top fruity mince pie tips;
Replace the beef suet (kidney fat) with mashed banana one of your five a day packed with vitamin B and C and potassium. Plus with wasted food accounting for more greenhouse gas emissions globally than all of the commercial flights we take each year, it's a great way of using up bananas that are past their best!
Replace the water to bind the pastry with freshly squeezed juice of an orange (and a little of the orange zest!) This adds yet another of your five a day packed with and C.
Try using less pastry, and have lots more fun, by hollowing out an apple as we did with the Prep boarders in Years 4, 5 and 6 and filling it with your mince before finishing it with a pastry top. Yet another of your five a day and more vitamin C and potassium.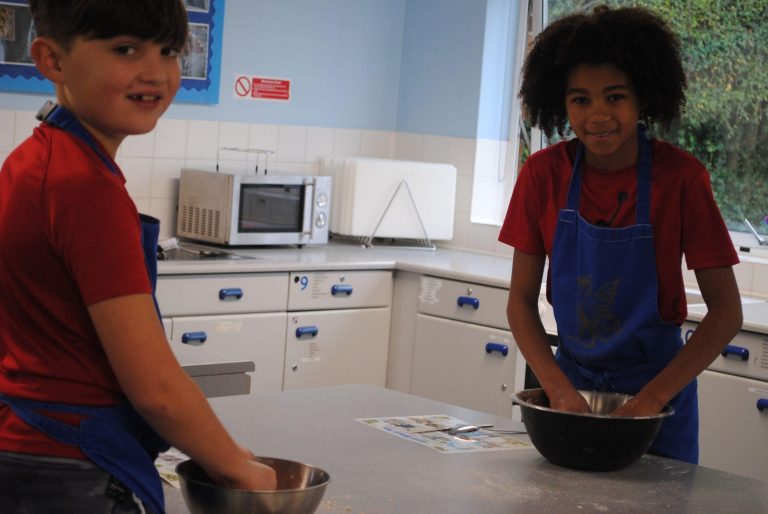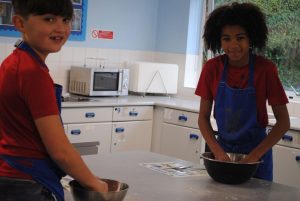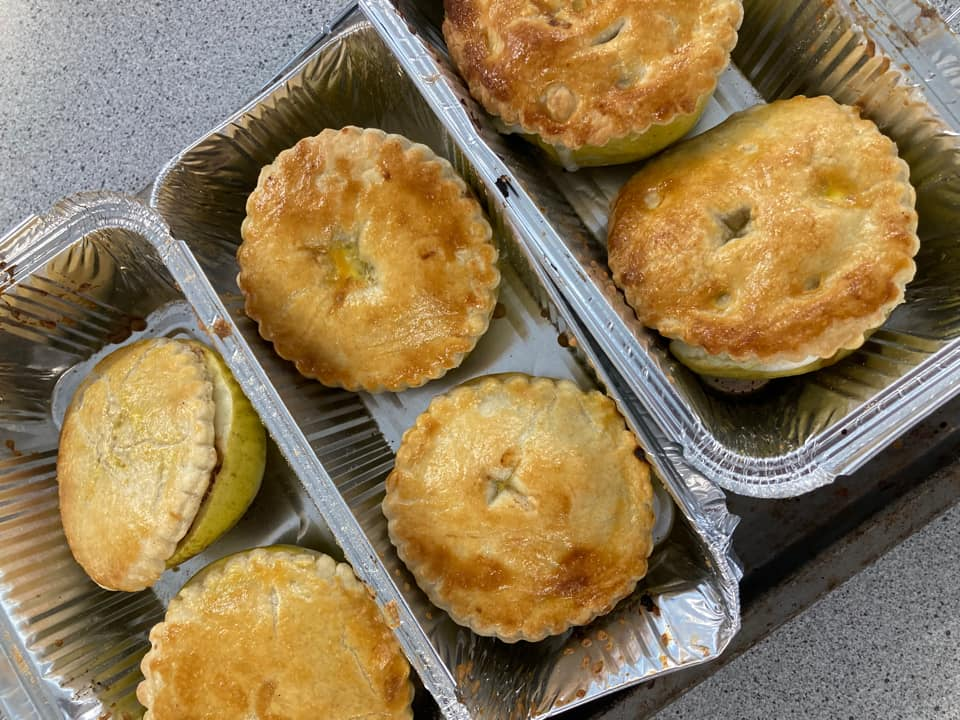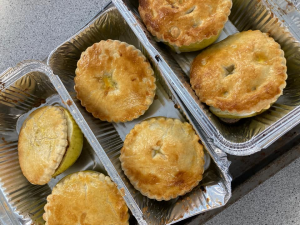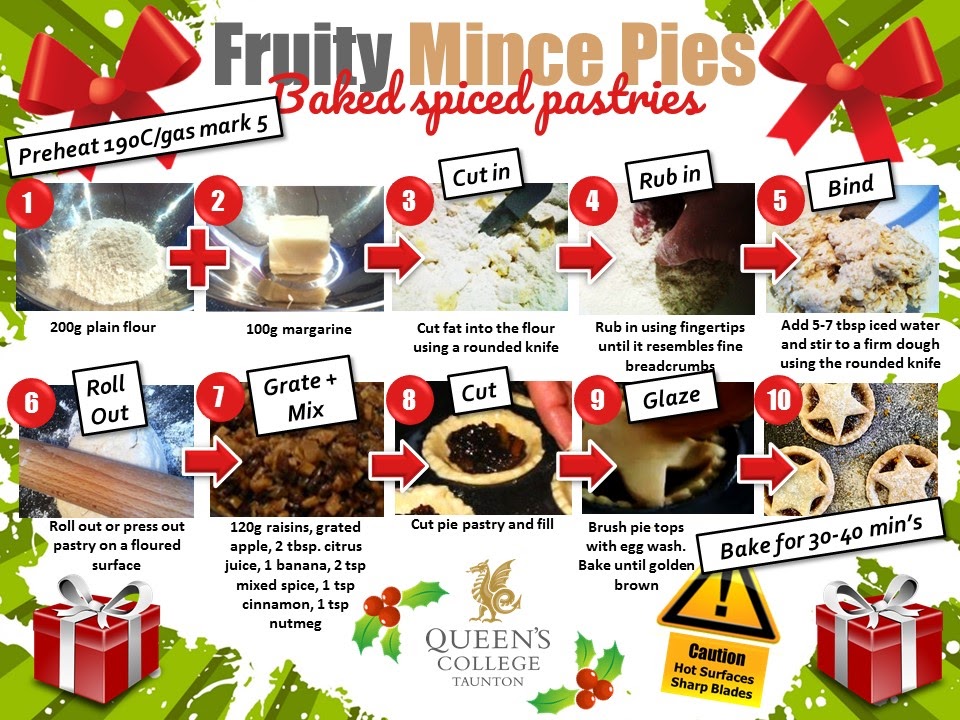 Culinary Arts At Christmas!
We had a holly, jolly time creating our festive Italian Focaccia feasts this week as a beautiful healthier seasonal alternative to Christmas cakes. Plus the pupils were learning how to reduce food waste and demonstrate high knife skills by showing how leftover fruit and vegetables can be used to make spectacular artistic Christmas toppings! Mr Mann, Head of Food and Nutrition said, "Christmas time can be terrible for food waste, whether that's down to overbuying, panic shopping or simply throwing edible food away. Throwing away just a single portion of Christmas dinner produces the same carbon emissions as having your Christmas lights on every day in December, so love your fruit and vegetable leftovers and get creative in your kitchens by putting them in new healthy creative bakes!"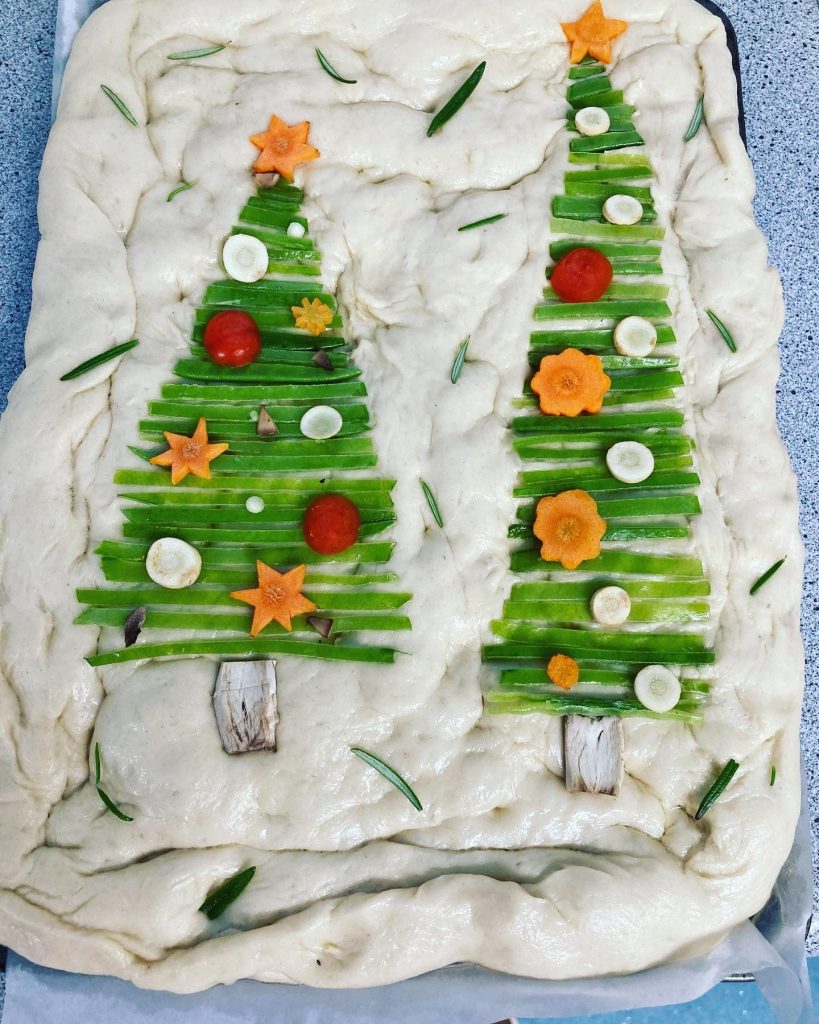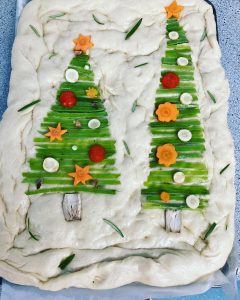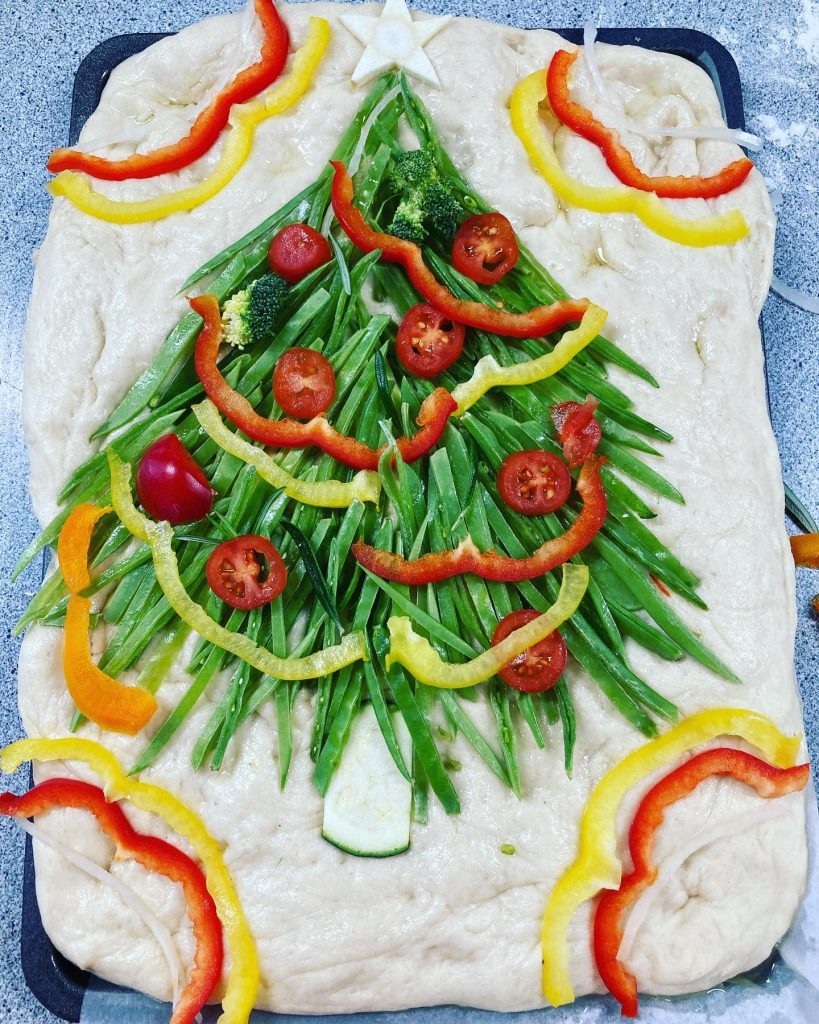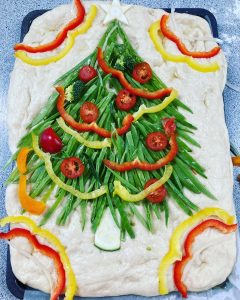 Sweet Recycling this Yuletide
If you, your family or friends have large plastic tubs or tins of sweets over Christmas please can you think of us in Food and Nutrition when wanting to recycle them? When the tubs or tins are empty after Christmas please can you get pupils to bring them to Food and Nutrition and we will happily reuse them for pupils over the next year. Mr Mann, Head of Food and Nutrition said, "More than 100 million tubs of chocolates, sweets and biscuits are sold in the UK each year with Christmas accounting for as much as 40 per cent of all sales. We would love to help recycle these containers at Queen's and would really appreciate all donations".
Another Student Chef announced for the Royal Academy National Finals 2022
Huge congratulations to Munopa Nhete, Year 13 who found out this week that she will be joining Natasha Ncube in Year 10 to represent Queens at the Student Chef 2021-2022 National Finals in association with the Royal Academy of Culinary Arts! As another Queen's finalist, Munopa along with her teacher Mr Mann, Head of Food and Nutrition, and Natasha will be heading to the National Final which will be held at the Bournemouth and Poole College when we return after the Christmas break. Munopa who won 'South West Chef of The Year' in 2019 has gained her place in the finals of this Royal Academy of Culinary Arts national competition with her venison loin, with a celeriac cream, venison sauce and cavolo nero leaves. Munopa said, "I have always been a passionate cook due to me growing up in a house where food was central to our togetherness as a household. I believe food is so much more than a means of survival and each ingredient and dish can tell a story about where you've been, where you came from and where you are headed and that is what I aim to do with my dish."