Prep Match Reports
Cricket Boys U10 v West Buckland
A fantastic game to start the new season. All the boys bowled well and showed good spirit throughout the match.
Cricket Boys U11A v West Buckland
This was a promising start to the season and an enjoyable game. The boys have lots to work on moving forward but we were impressed with their positivity.
Cricket Girls U11A v West Buckland
A solid performance for the girls' first match. They bowled well and though their batting was a bit raw they ran well between the wickets, communicating well with each other.
Cricket Girls U11B v West Buckland
The girls made a fantastic start to the season and grew hugely in confidence in their bowling and fielding as the match progressed. It was a very evenly matched game.
Cricket Boys U11A v Wells Cathedral
The boys showed good improvement from their first match of the season and it was pleasing to see a number of batsmen contribute well to set an excellent total of 219. In reply, we fielded well as a team but needed to cut down on the amount of extras given to the opposition.
Cricket Boys U10 v Wells Cathedral
A really good match and it was pleasing to note how the boys' fielding has already noticeably improved. The old adage of 'catches win matches' was very much to the fore.
Cricket Boys U11/10B v Wells Cathedral
An encouraging first outing for the U11/10Bs with several playing their first ever cricket match.
Cricket Girls U11A v Exeter Cathedral
An improved performance with good communication in the field and great support from fielding players.
Cricket Girls U11B v Exeter Cathedral
The girls had a great match and showed a significant improvement in their confidence on the pitch and also their knowledge and understanding of the game.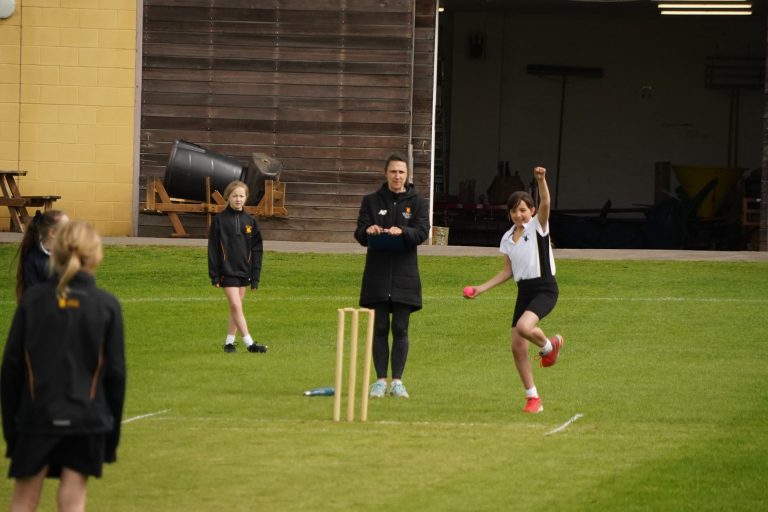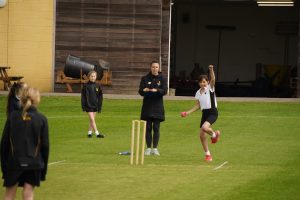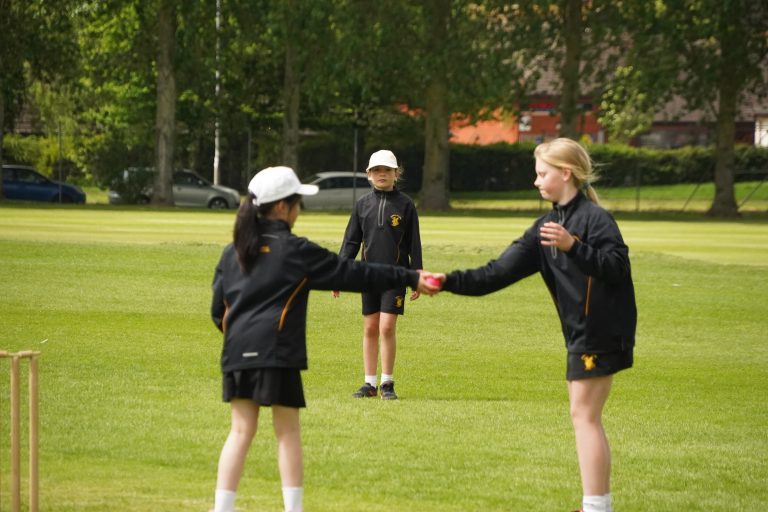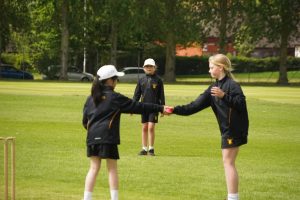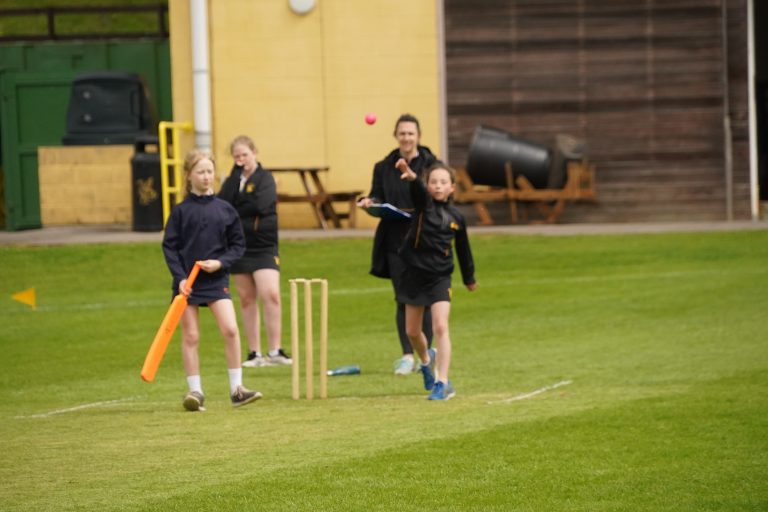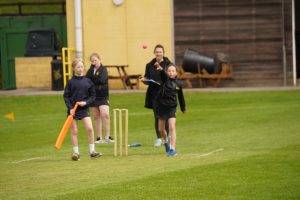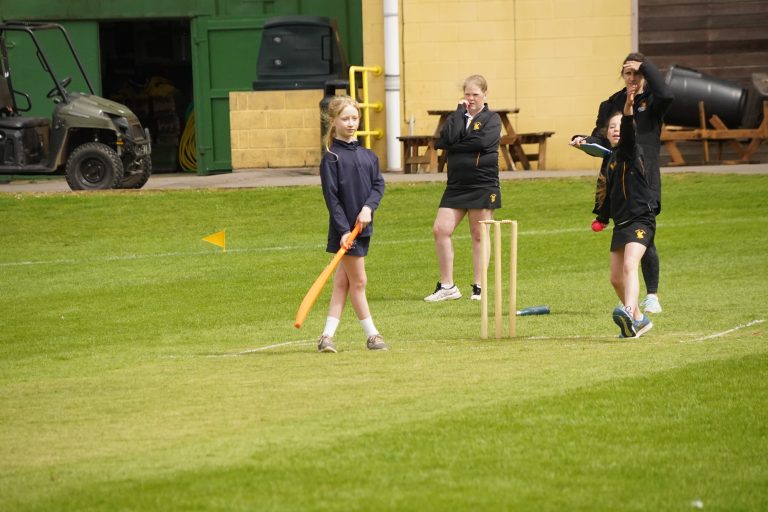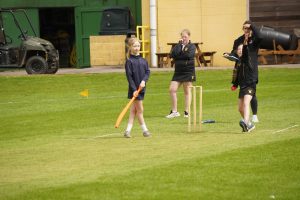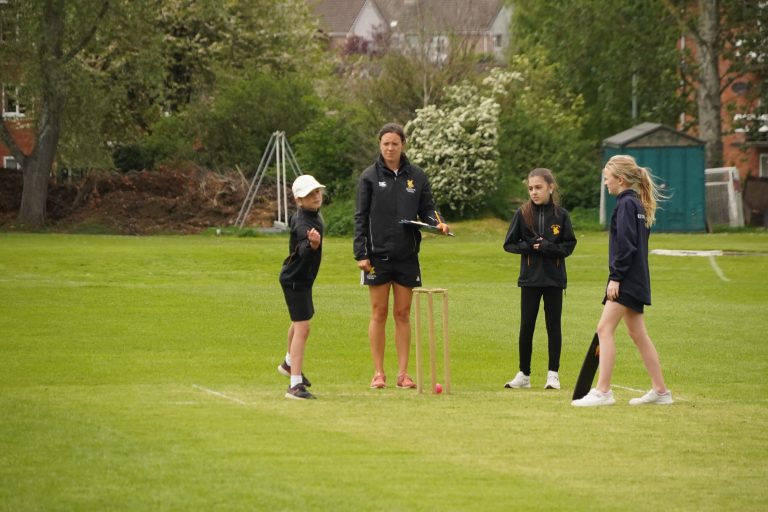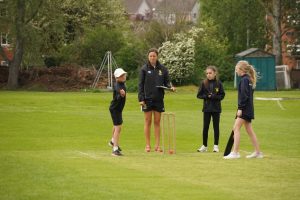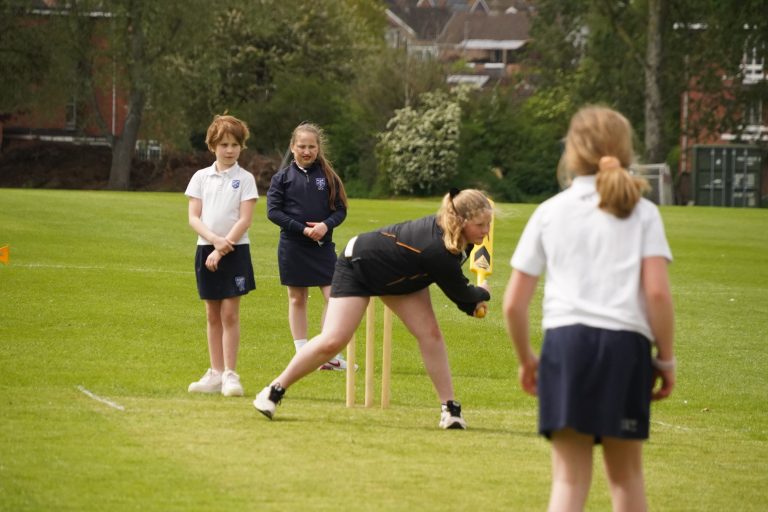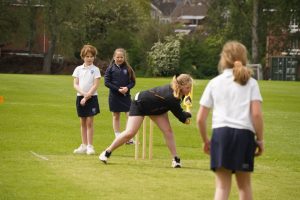 Rugby Camp
Over the Easter break, Offloads Rugby camps came to a conclusion at Queen's College. Thanks to Bath, England and GB Sevens star, Ruaridh McConnochie, for joining us today, coaching and giving some amazing insight into what it takes to be a professional rugby player. The players on camp were all fantastic and showcased some phenomenal skills!
We now look forward to Bristol Bears coming to run a 2-day camp at Queen's College.
To book a place to visit : www.bristolbearsrugby.com/our-community/programmes/player-
Senior Match Reports
Boy's Cricket
Senior 1st v Exeter University -This pre-season friendly gave both squads valuable time in the middle. We managed to use 11 bowlers and 13 batters so everyone got a game under their belts!
U12/13C v Wellington School -13C mixed softball cricket on the astro, a triangular tournament against two sides from Wellington School. Plenty of enthusiasm and good performances from all, especially from Hemant Pushpanganathan and Bahiya Hussein, who hit several boundaries each.
U13B v Wellington School – Lleyton Thomas and James Confrey batted well and Ben and James Weeks took the wickets.
U14A v Wellington School – The U14 A team had a tough first game falling short of chasing a strong total of 215 in 30 overs set by the opponents. An outstanding 100 from the opposition number 3 tested our bowling and fielding. Thoughtful captaincy from Alfie Rucklidge and excellent wicket keeping from Tommy Clark on a difficult wicket to judge the carry of the ball were the stand out performances.
U14B v Wellington School – Good innings from a few Queen's Batsman built up the runs in the early doors, Wellington countered this with some very good bowling and several ducks. Queen's were all out in 16 overs. Wellingtons 1st and 2nd batters stayed in for the duration of their innings, and managed to catch the Queen's target in 14 overs. A good competitive match overall.
U13A v Wellington School – A strong batting performance put Queen's in control at the half way point, with Theo Hartland top scoring on 31. Tom Nash and Louis Thompson also contributed double figures to give us 140 from 20 overs. Mate Mayer bowled superbly as everyone was rotated through the bowling and 6 wickets fell, but unfortunately Wellington managed to chase down the total with an over to spare, and Queen's will know that they need to be tighter in the field in future.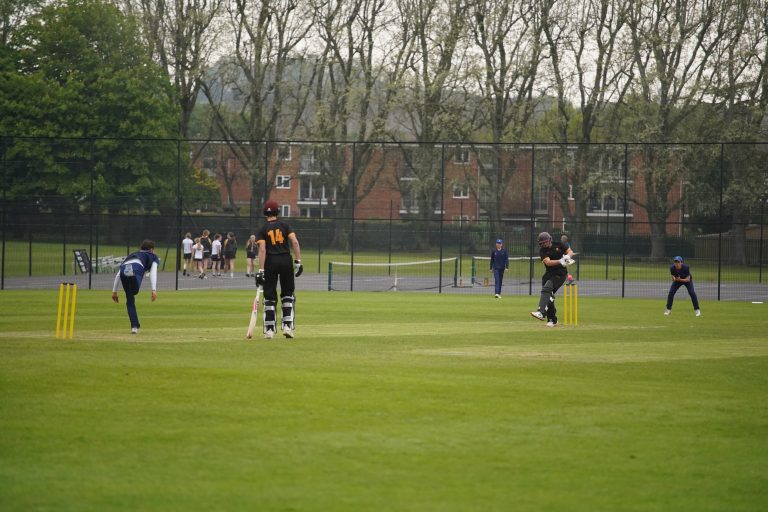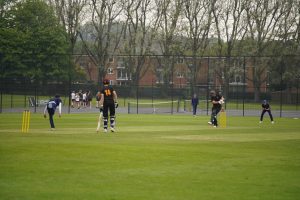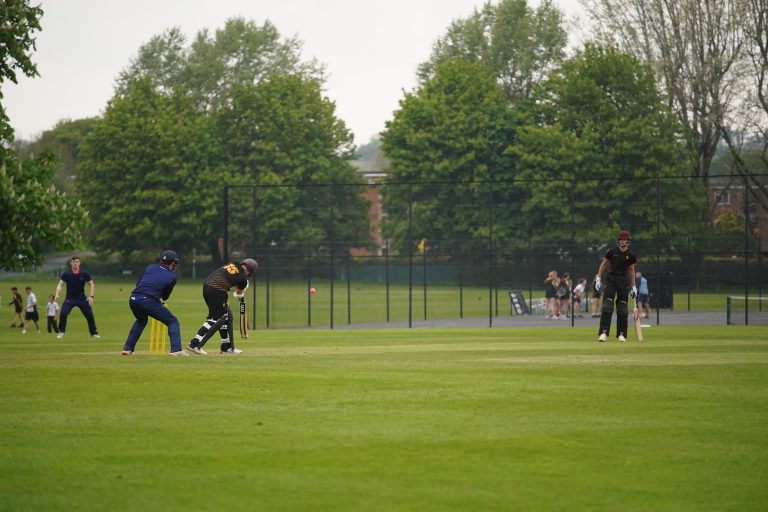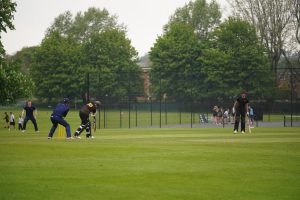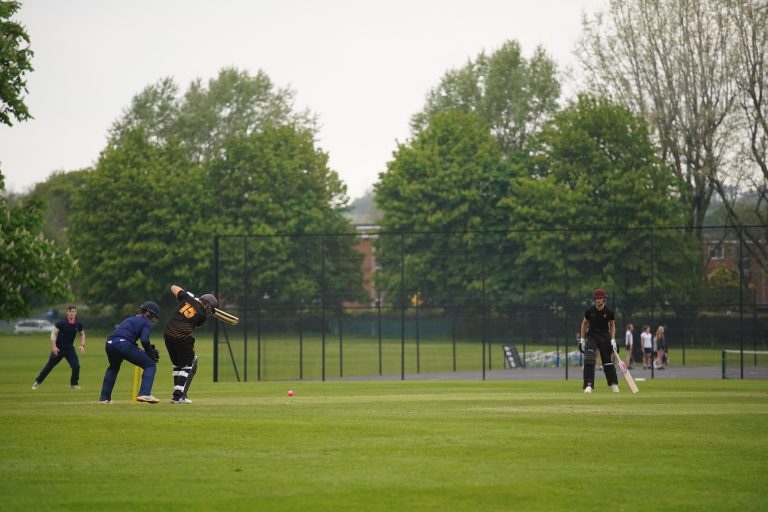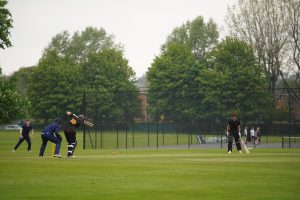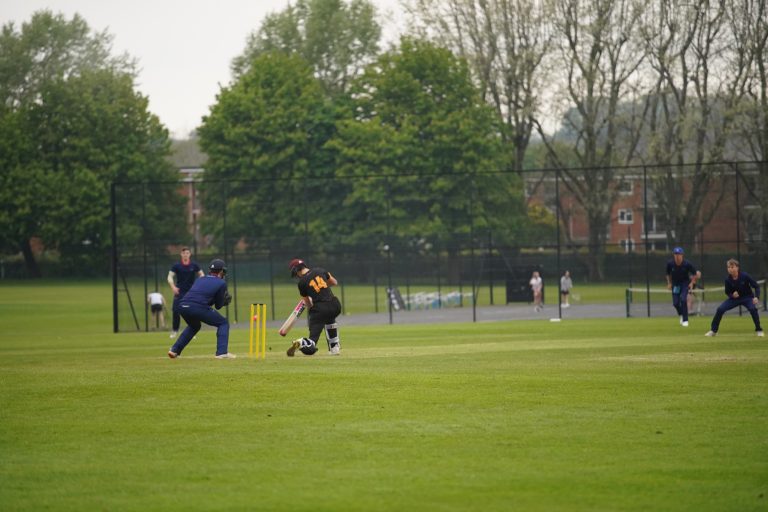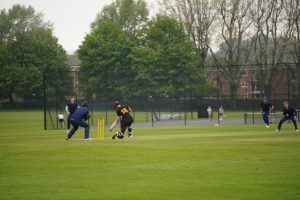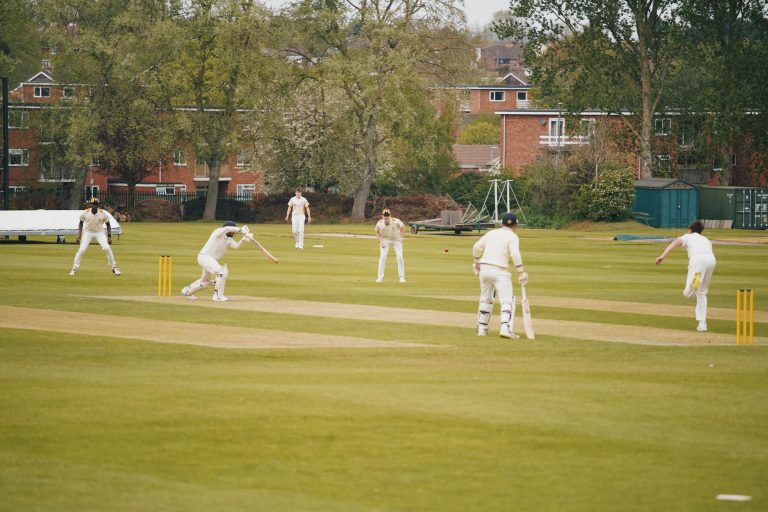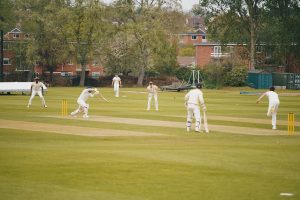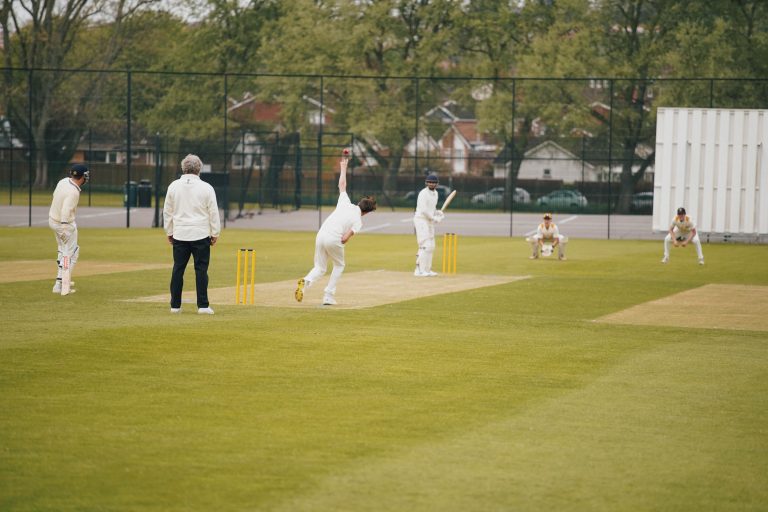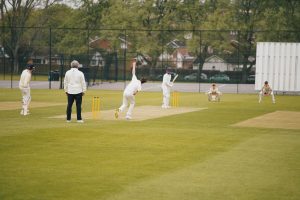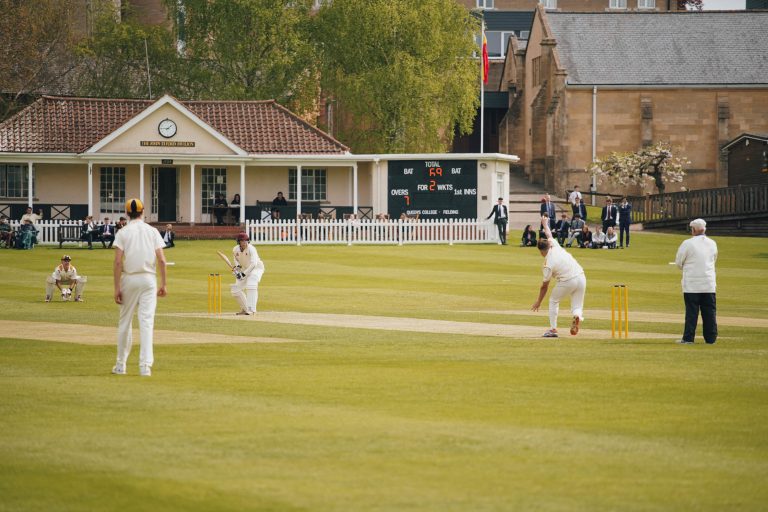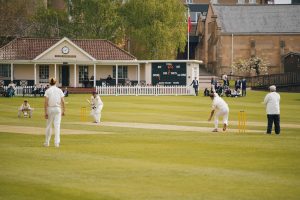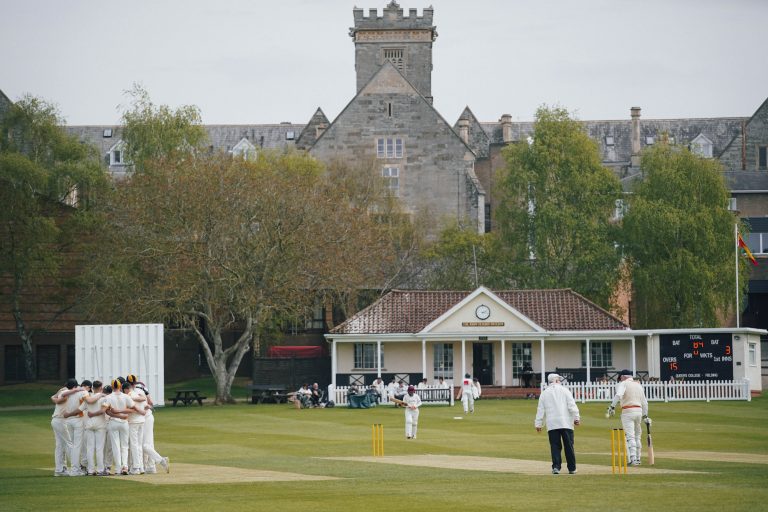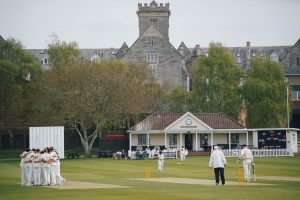 Girl's Cricket
Senior 1st v Taunton Deane Ladies CC – Queen's started their season brightly with a well organised display in the field, led by Captain Millie Lusk.
Senior 1st v Taunton Deane Ladies Cricket Club – The first game of 2022 and the first 100 ball match for most players. . The game was great to get used to this format ahead of the National Cup.
Senior 1st v Exeter School Girls 1st – Queen's batted first and defended well against a strong opening bowler, and then started to up the run rate through the middle of the innings. Millie Lusk and Emily Davis batted well, with Millie scoring very well. Exeter responded well and after a steady start, hit some impressive boundaries and chased down the total to win the match. Queen's can be pleased with the performance, which included several Year 9 players stepping up who will have found the experience valuable.
Senior 1st v King's College – Queen's posted 103 runs for the loss of 6 wickets in the first innings of this 100 Ball Cup Match. A fantastic 4th wicket stand of 76 runs off 63 balls was made between Pippa Drummond (56) and Claire Handel (20) to challenge King's with runs on the board in a knockout contest. King's batters began positively and kept ahead of the rate on their way to victory with 8 wickets in hand. With a better fielding display our bowlers could have exerted more pressure, but overall Queen's have plenty of positives to take into the next game.
U12/13C v Wellington School – Mixed U12/13 C friendly match in which we joined forces with the opposition to form 2 larger teams. 2 close innings with Ellen Leech & Nellie Rendell scoring boundaries . Keira Rigler bowled exceptionally well. Well played.
Tennis
Senior 1st Team v King's College – The boys had a tough warm up game for the season against a strong King's team. The boys adapted their play to deal with strong serves, and played some creative cross-court and net shots in order to pick up some valuable points that enabled them to win a few games.
Swimming
4-schools' gala- Exeter school, West Buckland and Wellington (U15A) – It was a delight to take our U13 and U15 swim team to Exeter school on Wednesday. A fantastic atmosphere was created with all four schools eager to support each race and cheer on the swimmers. A debut gala for Henri who only joined us on Tuesday! A huge well done to all who attended.
Athletics
It was great to see our pupils back on the athletics track at the Taunton Area School Championships. There were some great performances all round.