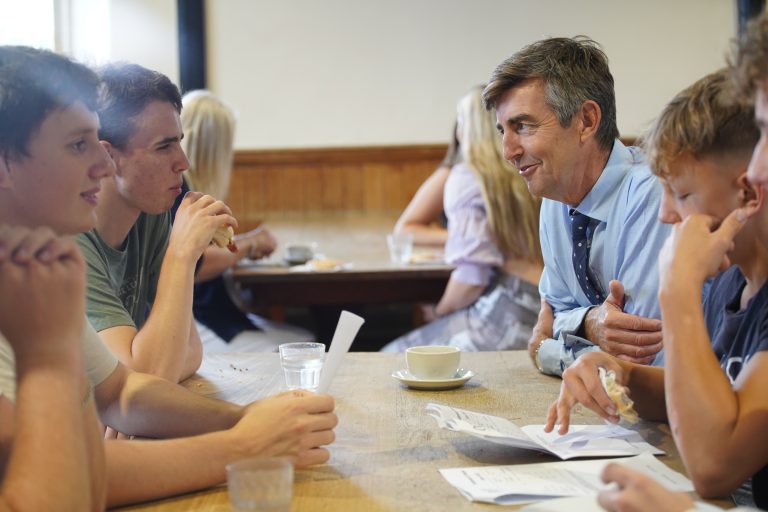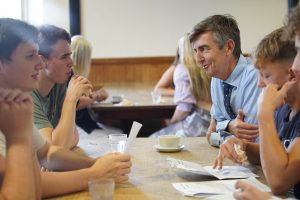 Quote from Mr Noad, Head of College:
We are all so very proud of our Year 13 leavers and their outstanding A-level results, particularly as their GCSE examinations were so impacted by the Covid pandemic two years ago. This very resilient group all seized the opportunity to further prove their ability and their hard work has been rewarded magnificently! Getting to know the pupils in this, my first year as Head, has without question been the highlight. I am so pleased for each and every one of them as they leave us to embark on life's next steps: university, apprenticeship, or the world of work.
I am also exceptionally proud of and grateful to the wonderful team I work alongside. I've been overwhelmed in my first year with Team Queen's by the care and support offered to all pupils and each other.
Students and staff at Queen's College have been celebrating the first set of A level results post covid. The resilience, determination and good-humour of the Year 13 students throughout their sixth form studies at Queen's was praised by all staff. In addition to the strong A Level results, Queen's pupils have delivered exceptional and record EPQs results, with 94% of pupils achieving an A or A* for this challenging research project.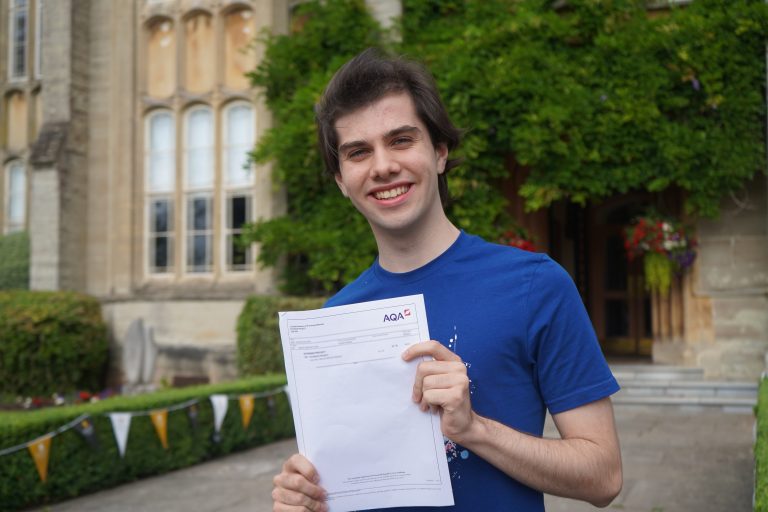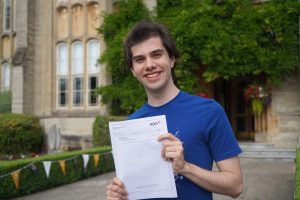 Samuel Pugh, an academic scholar who has been at Queen's since the Nursery, secured his place to read PPE at Keble College Oxford with an impressive A* A* A and an A* in his EPQ. He has impressed all as an inspirational Head of Ray House, public speaker and wearer of red suits! "I am really happy with my results. I am really excited to get 2 A*s and an A. It's been amazing to see my teachers again this results day after having been in the school since the beginning."
Jasmine Fortune is celebrating excellent grades and after many hours of work experience and practice interviews heads off to study Veterinary Science at Nottingham University. Jasmine said "I'm really pleased with my results and definitely feel a weight off my shoulders! I'm so grateful for the mock interviews and the help I was given throughout the application process – this really helped me feel more comfortable during the real interview. I'm very excited to start my course"
Olivia Richardson impressed all her teachers throughout her seven years at Queen's with her amazing diligence and ability which led to a clean sweep of top grades. She progresses to read Business and Marketing at Royal Holloway. Both Jasmine and Olivia joined QC on scholarships for entry to QC in Year 7, from Parkfield Primary. "I thank Queen's for the support they have given me, pushing me to achieve my potential and preparing me for my future"
James Lam joined Queen's in 2019 and overcame the challenges of distance learning as well as long periods away from home to gain a string of top grades and his desired place at Southampton University to read Maths. James' Maths teacher said "I'm so pleased for James, this is testament to his hard work and focus, both in school and during the remote learning"
Abi Hopwood, combined being an elite performer on the stage and in the classroom, being awarded A*AA in advance of continuing her study of Psychology at Cardiff University. Abi was at Milverton Primary prior to joining Queen's in Year 4 and then gained a Performing Arts and Music scholarship on entry to the senior school.
From Neroche Primary School, Phoebe Wilcox, an Art Scholar who has studied at Queen's since Year 5, showed amazing resilience in completing 4 A levels and gaining the grades needed to follow her parents' in their medical studies at Cardiff University with a place on the Mental Health Nursing Course. " I'm very pleased with my results and extremely excited to start the next chapter of my education"
Sophia Welch, our fantastic Head of French House, gained top grades and heads off to Bristol University to study Law. Sophia gained a scholarship to join QC from Chard School. "Thank you to all my teachers who have been the best support, not just in academic but in life too"
Louisa Wills, School Prefect and a sports scholar, has been at Queen's throughout and earned excellent AAB grades at A-level and an A grade at EPQ, will pursue a NHS career route with a place to study Physiotherapy at Manchester Met.